This article first appeared in The Edge Malaysia Weekly, on March 1, 2021 - March 07, 2021.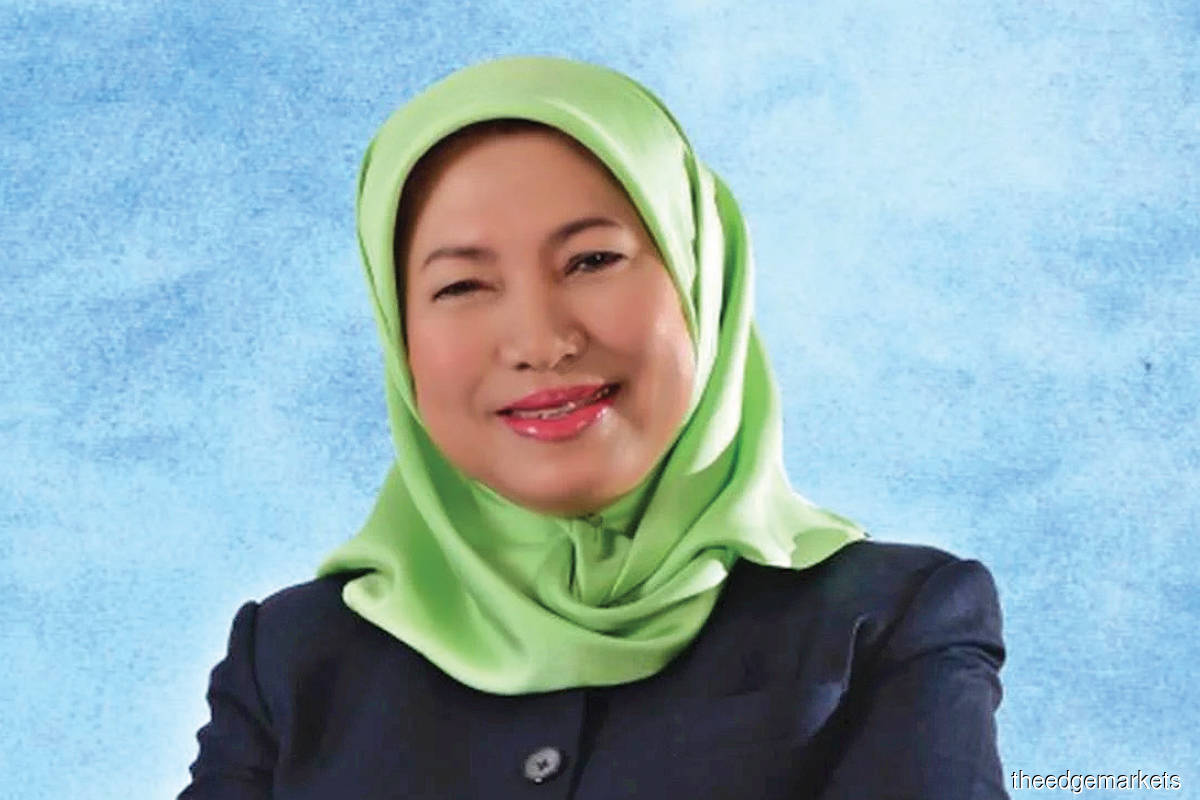 THE Minister of Tourism, Arts and Culture Datuk Seri Nancy Shukri, in a written response to The Edge, elaborates on the country's plan to resuscitate the tourism industry, which suffered RM100 billion in losses in 2020. She also touches on planned air bubbles for Langkawi, Indonesia and China, how long it will take for the industry to recover to pre-pandemic levels, and when Malaysians can travel again.
The Edge: When do you think Malaysia will start on a continued recovery path for domestic tourism?
Datuk Seri Nancy Shukri: The Ministry of Tourism, Arts and Culture Malaysia (Motac), through Tourism Malaysia, rolled out the Tourism Recovery Plan on Nov 23, 2020, to revive the domestic tourism industry by focusing on strategic collaborations and smart partnerships with home-based airline companies, tourism-related agencies, including services/ hospitality, transportation, private companies, as well as collaborations with non-government organisations such as the Malaysian Association of Hotels. Malaysia Budget Hotel Association, Malaysian Association of Tour & Travel Agents, and Malaysian Inbound Tourism Association.
Three core strategies under the recovery plan are outlined as part of the "quick win" to boost the domestic tourism campaign:
•     Restore confidence to travel;
•     Revive domestic tourism; and
•     Maximise resources.
By offering vouchers/discounts/cash rebates plus some other added values, these will boost the use of digital technology through online orders and purchases, mobile applications and the redemption of cash e-vouchers.
When can we expect international tourism to commence and what is Tourism Malaysia's plan for when the borders reopen?
International tourism will commence once the borders are reopened and vaccinations as well as quarantine SOPs have been accepted worldwide. However, the reopening of international borders is subject to the approval of the National Security Council and the current situation of the Covid-19 pandemic.
Motac has held discussions with the Health, Home Affairs and Foreign Affairs Ministries to explore opportunities for the creation of travel bubble arrangements with neighbouring countries amid the pandemic.
Among the identified countries were Brunei, Singapore and Thailand, as well as other Asean and Asia-Pacific countries such as Japan, South Korea, Australia and New Zealand, which are deemed safe by the World Health Organization.
However, implementation of the travel bubble depends on bilateral discussions and considerations, and acceptance by both countries on health, immigration, data-tracking and ongoing monitoring.
While international borders are still closed, the vaccination programmes that have been rolled out worldwide has shown a [glimmer] of hope for the return of international tourism. The government is actively discussing the possibility of a travel bubble with China, and in the process of finalising an agreement with Indonesia on a Reciprocal Green Lane/Travel Corridor Arrangement between both countries, aiming to revitalise the tourism and culture industry.
We are looking forward to restarting leisure travel by introducing a travel bubble between Langkawi and Indonesia, hopefully by the second quarter of this year. In addition, Qatar Airways is currently in discussions with the Langkawi Development Authority to promote the island as the main destination for international travellers.
As for Europe, circumstances do not permit any travel bubble arrangement as yet, as most European countries have restricted their travel corridors, owing to the surge in Covid-19 infections.
As almost all countries will start off on a level playing field following the pandemic, what is Malaysia doing so that inbound tourists choose Malaysia instead of our neighbours as their travel destination?
When our borders first closed in March 2020, Tourism Malaysia, together with our stations abroad, spearheaded a strategic communication plan and continued updating our counterparts via our stations on the current situation of Covid-19. The government has taken various steps since then to curb the spread of Covid-19, from the implementation of movement control orders to the current vaccination programme launched last Wednesday.
This constant communication update is a part of our strategy in restoring the confidence of travellers once our international borders are reopened. By continuous engagements and collaborations with outbound tour operators and airlines, we are getting ready to relaunch Malaysia through various products such as ecotourism and off-the-beaten-track destinations.
Owing to the shifting trend in travelling preferences, Malaysia is now focusing on creating more personalised eco-packages, catering for smaller groups of tourists and offering nature-based activities.
In addition, the government is also mulling the issuance of a Covid-19 vaccine passport for those who have been vaccinated to ease the travel restrictions and revive the aviation sector within the region.
Tourism Malaysia has identified and held engagement sessions with the key players to strengthen collaborations by offering attractive packages to tourists. The key players are representatives across the tourism sector, including airlines, hoteliers, and travel and tour operators.
How many years will it take Malaysia to achieve the 2019 level of arrivals and receipts?
According to the United Nations World Tourism Organization, most experts do not see a return to pre-pandemic 2019 levels before 2023. Forty-three per cent of respondents point to 2023, while 41% expect a return to 2019 levels will happen only in 2024 or later.
Experts say travel restrictions continue to be the main barrier, weighing on the recovery of international tourism, along with slow virus containment. Nonetheless, other factors have been equally identified, such as the deteriorating economic environment.
Accordingly, Tourism Malaysia expects international tourist arrivals to gradually increase by end-2021. Naturally, we foresee the first international tourist arrivals to be more likely coming from neighbouring countries such as Singapore, Thailand, Indonesia, and Brunei, followed by other Asean and Asian countries, before we start receiving arrivals from Europe and the Americas.