This article first appeared in City & Country, The Edge Malaysia Weekly, on November 18, 2019 - November 24, 2019.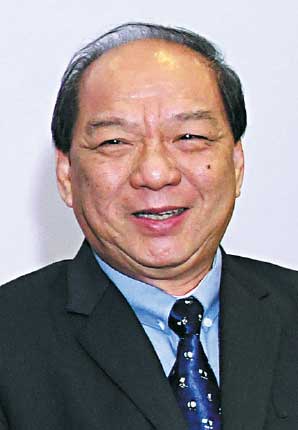 Choy: The success of the transformation of PJ Section 13 is evident. Photo by Low Yen Yeing/Edgeprop.My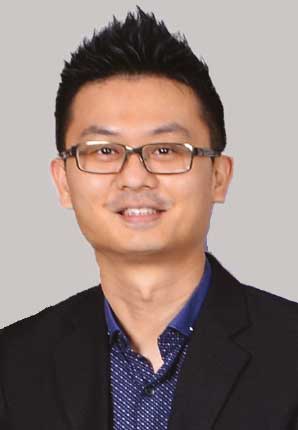 Gan: The area is alive with a lot of activities during the day and night. Photo by MacReal International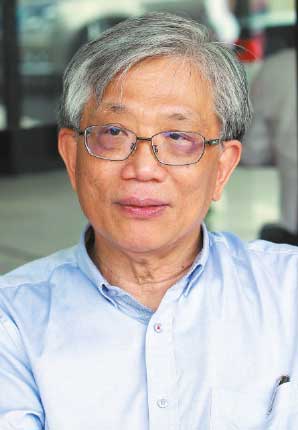 Tang: The permissible plot ratio is low compared to those in the Kuala Lumpur city area. Photo by Mohd Shahrin Yahya/The Edge
Click / Tap image to enlarge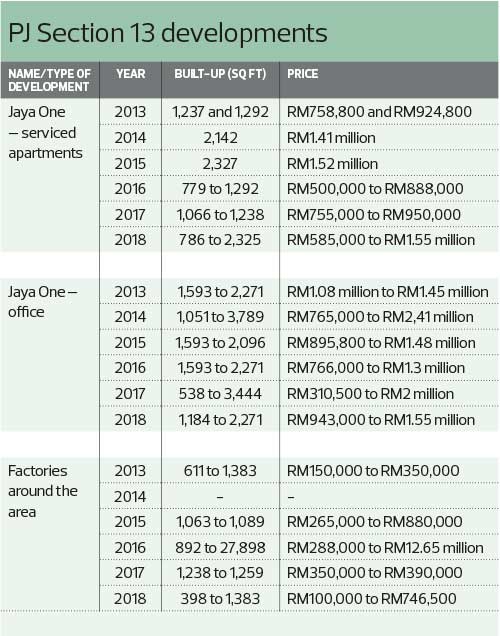 Click / Tap image to enlarge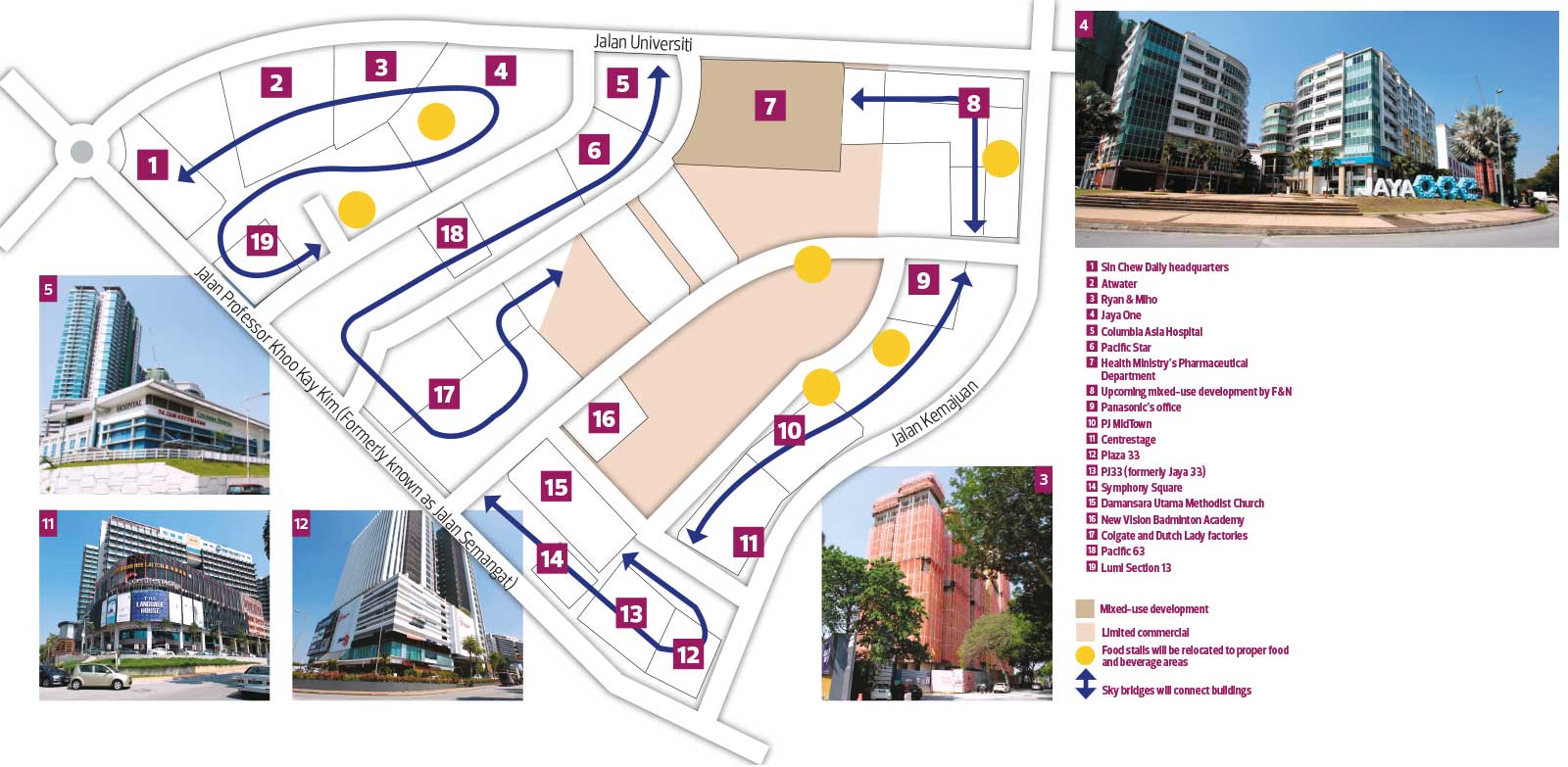 Recently, I had a conversation with a property expert about gentrification in Malaysia, and Petaling Jaya's Section 13 was brought up. He said this area is a good example of gentrification — with new developments and, as a result, the area has become more alive with people and commercial activities.
PJ Section 13 is bounded by Jalan Kemajuan, Jalan Universiti and Jalan Semangat (now renamed Jalan Professor Khoo Kay Kim). It is surrounded by established housing estates such as SEA Park, Paramount Garden, SS2, Section 19 and Section 17.
PJ Section 13 started out as an industrial hub and the operations of household names such as Colgate-Palmolive Malaysia, Tien Wah Press Holdings Bhd, Dutch Lady Milk Industries Bhd and Sin Chew Media Corp Bhd were located there.
But as time went by, vacant land for new developments became scarce. Hence, PJ Section 13 was earmarked for redevelopment and it is now being transformed into a commercial and mixed-use development enclave.
According to MacReal International Sdn Bhd associate director Gan Boon How, the "pioneer" developments that have benefited from the conversion of the land status from industrial to commercial include PJ33 (formerly known as Jaya 33) and Plaza 33 by Jaya33 Sdn Bhd, and Jaya One by Tetap Tiara Sdn Bhd.
PJ Section 13 is taking on a new identity, which has resulted in some people calling it PJ Central, due to its location and easy access via highways such as the Federal Highway, Damansara-Puchong Expressway and Sprint Expressway, says Henry Butcher (M) Sdn Bhd COO Tang Chee Meng.
The Petaling Jaya City Council (MBPJ) is playing an active role in the redevelopment of PJ Section 13, coming up with the Special Area Plan. Tang says under the plan, 189 acres (75%) of the light industrial area's land has been converted for commercial use.
The area has also become popular for the many food and beverage outlets located in the commercial developments. A number of serviced apartment projects are being developed as well, such as Ryan & Miho by OSK Property Holdings Bhd and Atwater by Paramount Property Development Sdn Bhd.
PJ Midtown by Sime Darby Brunsfield and IOI Properties Group Bhd and Symphony Square by Symphony Life Bhd were recently completed.
Other than Jaya One, PJ 33 and Plaza 33, newer developments include Pacific Star and Pacific 63 by JAKS Sdn Bhd and Island Circle Development (M) Sdn Bhd and Centrestage by Cherish Springs Sdn Bhd.
Upcoming developments include a serviced apartment development called Lumi Section 13 by Thriven Global Bhd as well as a mixed-use development by Fraser & Neave Holdings Bhd (F&N). According to Rahim & Co International Sdn Bhd (PJ Office) director Choy Yue Kwong, the latter development has been put on hold due to the soft market sentiment.
PJ Section 13, like any other mature area, has comprehensive amenities within a 3km to 5km radius such as hospitals (Columbia Asia), hotels (Best Western PJ, Sheraton PJ), universities (Universiti Malaya, Brickfields Asia College) and the Asia Jaya light rail transit (LRT) station.
Special Area Plan
The PJ Section 13 Special Area Plan was gazetted in 2010 with the objective of redeveloping the area to enhance the physical environment and transform it into a commercial hub that provides a high service level. Most of the land has been divided into two zones — mixed-use development and limited commercial.
The redevelopment plan includes land use proposals, traffic system development and management, development of infrastructure and utilities and improving the environment.
According to the plan, PJ Section 13 comes under the Urban Design Guideline, which has a vision for a walkable city and linear park concept. There will be pedestrian areas, sky bridges and bridges that will be connected and easily accessible.
The implementation of the plan is about 80% to 90%, says MacReal International's Gan. "The decision is back with the land owners whether to develop the land themselves or in a joint venture with developers or to sell it to interested parties."
"The plan is quite successful as it has seen the transformation of PJ Section 13 from an industrial area into a commercial hub with residential components. Land and property values have gone up as a result," says Henry Butcher's Tang.
Gan says the area is alive with a lot of activities during the day and night. "It has become a commercial/industrial hub with adequate facilities. When it comes to traffic flow, there is still congestion but there is a plan to reduce it with sky bridges that will connect buildings."
The transformation of PJ Section 13 into a vibrant industrial-commercial-residential area is ongoing and the success of the plan is evident, says Rahim & Co's Choy. "It is obvious that PJ Section 13 is being transformed into a more vibrant neighbourhood."
Lower plot ratio
Under the Special Area Plan, property experts say, the permissible plot ratio depends on the type of development allowed and the land size.
For mixed-use developments, the maximum plot ratio for parcels 15 acres and above is 1:3.75 while for plots of 5 to 15 acres, it is 1:3.5. The ratio for plots that are five acres and below is 1:3.25.
For limited commercial developments, the maximum plot ratio for industrial is 1:2.75 while that for commercial is 1:3.
Henry Butcher's Tang says the permissible plot ratio is low compared with the plot ratios of five and above in Kuala Lumpur city area. However, he adds that the lower plot ratios would likely be reflected in the land prices.
"As such, developers should still be able to carry out viable projects unless the land has been acquired at a very high cost relative to the buildable floor area based on the permissible plot ratio for the site," says Tang.
However, he says that the lower permissible plot ratio will cause the cost of development to be spread over less saleable floor area, which in turn could mean that the final product will have to be sold at higher prices unless the land cost is low.
Rahim & Co's Choy concurs, saying that up to a certain optimum level, the permissible plot ratio (the amount of gross square footage of the building over the land area) dictates the viability of a project.
"Hence, if the land cost is too high and the plot ratio is too low, this would lead to a low gross development value and the proposed project may not be viable," he says.
There is a continuing effort by developers to appeal for a higher plot ratio, Choy says. To change any part of the gazetted Special Area Plan, the local authority would have to go through the whole planning process that is stipulated in the Town & Country Planning Act 1976. "On the other hand, the public may object to an increase in plot ratio, citing reasons of congestion and increased traffic jams."
Moreover, he says that while developers proceed with the time-consuming process of appealing for a higher plot ratio, market conditions could change and this would result in a higher project risk. "The developers have to balance the high holding cost of the land with the marketability of the project due to changed market conditions."
MacReal International's Gan says the density is lower than in other areas because the area has been gazetted as a structured commercial park. "Buildings within this area will be connected to each other by sky bridges to make sure there is smooth traffic flow and less traffic congestion."
Property developments and values
Choy says there is still strong demand for industrial properties in PJ Section 13. However, industrial premises are seldom transacted as they are mostly owned by well-established companies. "In terms of quantity, serviced apartments have the most supply with reasonable take-up rates."
Gan concurs and observes that both industrial and mixed-use developments in PJ Section 13 are equally utilised.
Tang says the profile of buyers in the area is mainly Chinese who are in the middle- to upper- middle-income group.
Transaction data provided by property experts shows that the market was active from 2013 to last year. In 2013, there were 11 transactions on the industrial market. The built-ups of the factories ranged from 611 to 1,383 sq ft and transacted prices were RM150,000 to RM350,000. Last year, factories with built-ups of 1,001 to 1,383 sq ft were sold for RM350,000 to RM746,500.
Offices in Jaya One, with built-ups of 1,593 to 2,271 sq ft, were transacted for RM1.084 million to RM1.452 million in 2013. Last year, prices were RM1.168 million to RM1.550 million for offices with built-ups of 1,798 to 2,766 sq ft.
Serviced apartments in Jaya One saw two transactions in 2013. The built-ups were 1,237 and 1,292 sq ft and the selling prices were RM758,800 and RM924,800 respectively. Last year, units with built-ups ranging from 786 to 2,325 sq ft were sold for RM585,000 to RM1.55 million.
Challenges
New developments mean an increase in traffic volume and this is exactly what is happening in PJ Section 13, say property experts. The lack of public transport is also a contributing factor.
However, MacReal International's Gan says one of the traffic management improvements that MBPJ has undertaken is the upgrading of the Rothmans roundabout into a traffic light junction several years ago.
Rahim & Co's Choy says Prasarana Malaysia Bhd, a government-owned public transport operator company, should provide more feeder buses from the LRT and mass rapid transit stations to PJ Section 13. "This would encourage people to use public transport and help alleviate the traffic congestion."
Gan says developers, investors and landowners are restricted by the new guidelines implemented by MBPJ under the Special Area Plan when they want to develop a new building. "The guidelines include the type of business to be operated in the building, the design and concept. Moreover, the developer, investor or landowner will have to bear all additional costs that might be incurred while following the guidelines."
Since the announcement of the redevelopment of PJ Section 13 and owing to its strategic location, the value and asking prices of land and properties there have risen, according to Gan.
Henry Butcher's Tang and Gan see the land tenure in PJ Section 13, mostly leasehold, as a downside. "Leasehold property is well known for the difficulty in obtaining a bank loan and requires a longer period for transaction and transfer," says Gan.
Prospects
The future is bright for PJ Section 13, say property experts.
"It is a mature area and centrally located in PJ with good accessibility. With the conversion to commercial zoning, more redevelopments will be undertaken in the area. This will result in further transformation as well as enhancement, leading to an increase in the capital values of land and properties, although the current soft market conditions may affect demand for properties," says Henry Butcher's Tang.
Gan says about 50% of the 75% of industrial-turned-commercial land has been slated for development or is in the process of being developed. The remaining 25% is expected to be used for mixed-use developments as well. "Developments in PJ Section 13 will stand out with the tagline 'live-work-play-learn' vibrancy and sustainable neighbourhoods."
He foresees that the construction of pedestrian sky bridges will help alleviate the traffic congestion problem.
"Due to its favourable location, it is anticipated that, barring an economic downturn, properties in PJ Section 13 will continue to enjoy healthy demand going forward," says Rahim & Co's Choy.