This article first appeared in The Edge Malaysia Weekly, on December 31, 2018 - January 06, 2019.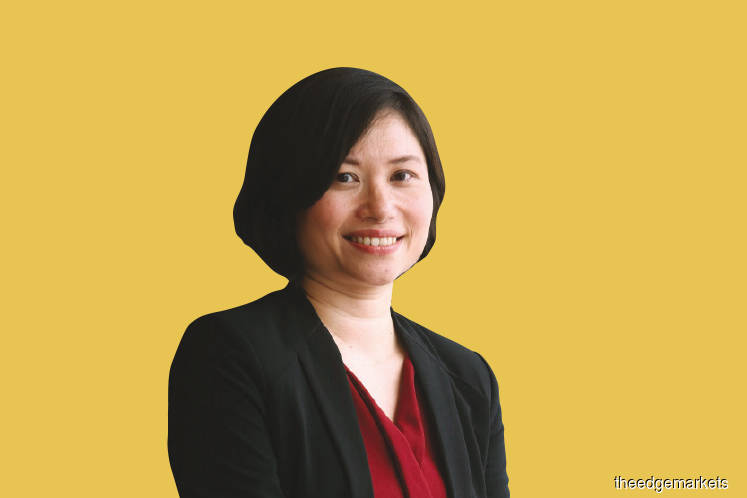 Julia Goh
Senior economist, UOB Bank Malaysia
THE global economy is expected to moderate in 2019. Uneven growth patterns across major economies are expected to contribute to slower global growth in the year ahead. Both the US and Chinese leaders have agreed at a post-G20 Summit meeting to negotiate further to ease trade tensions between the two countries. Although this seems to be a new phase in the ongoing trade dispute, we expect a long-drawn negotiation process that goes well into 2019. There remain significant risks that they could fail to bridge their differences and the tension escalates further.
Asian economies have so far prevailed over external challenges with robust domestic demand that helped sustain their growth momentum. While we expect emerging Asian economies, with its cross-border flows and rising consumer affluence, to continue on their growth path, it will be at a slower pace amid policy uncertainty and against a backdrop of higher global interest rates. Downside risks could exacerbate should currency weakness intensifies as global financial conditions tighten and risk appetite ebbs.
Despite our expectations for more moderate global growth in 2019, we expect Malaysia's gross domestic product to expand 4.8%. Domestic growth is likely to be supported by robust private consumption and a steady flow of foreign investments and exports. There have been some signs of potential gains from trade diversions amid lingering trade tensions. The production constraints and supply shocks in the agriculture and mining sectors are expected to dissipate by 2019, which will help mitigate potential risks in other sectors.
A mildly expansionary Budget 2019 with allocations for tax refunds and growth supportive measures has also provided more policy clarity. The streamlining of tax incentives and the introduction of some revenue enhancement measures, coupled with more prudent spending, will help prevent a sharper fiscal slippage as well as cushion the revenue position should global oil prices weaken further.
The revenue enhancement measures announced include higher casino taxes and duties, a new tax on sugary drinks, tax on imported services, tax on foreign online service providers from 2020, airfare levy on travellers, real property gains tax for properties disposed of after the fifth year, higher stamp duties for transfers of properties, special voluntary disclosure programme for unreported income, enforcement against cigarette smuggling, Labuan tax reform, setting a time limit of seven years for carrying forward losses and allowances, ceasing certain tax exemptions and unlocking the value of potential government assets. Further revenue reforms are being considered as part of a holistic review of Malaysia's taxation system to reduce the country's dependence on oil revenues, improve its business efficiency and enhance its competitiveness.
Other key highlights from the Budget include targeted cash aid and petrol subsidies, higher minimum wages, tax exemptions for companies and individuals, lower corporate tax rates for small and medium enterprises, support for affordable housing and spurring sales of unsold properties, stamp duty exemptions and discounts for unsold properties and support for high-technology industries, green technology and principal hub activities.
Malaysia is also likely to benefit from regional and multilateral trade initiatives that will boost trade and investment in the country and across Asean. These strategies will help enhance the country's resilience against risks from rising global trade protectionism. Due to the additional tariffs that were already imposed, we expect Malaysia to benefit from trade and investment diversions away from China and the US. The pace of diversion will quicken if corporates become more convinced that the US-China trade dispute will be long-drawn and, therefore, warrant adjustments to their strategic plans. However, Malaysia's government is likely to be selective on the types of investments to be approved with a preference for higher value-added ones. There is also the risk that the US may impose tariffs on other countries as trade is diverted away from China and the trade deficit between the US and other countries widens.
The process of change has started to restore the government machinery and improve transparency. The government's efforts to build a more transparent government and the economy's underlying strengths, and ensure steady economic growth, low unemployment and a surplus current account will help support the domestic economy in the year ahead.
Over the medium term, we expect Malaysia's economy to continue on its growth path, given its strong fundamentals and ongoing policy reforms to stimulate growth through labour productivity, capital spending and technology.
Save by subscribing to us for your print and/or digital copy.
P/S: The Edge is also available on Apple's AppStore and Androids' Google Play.