This article first appeared in The Edge Malaysia Weekly, on December 31, 2018 - January 06, 2019.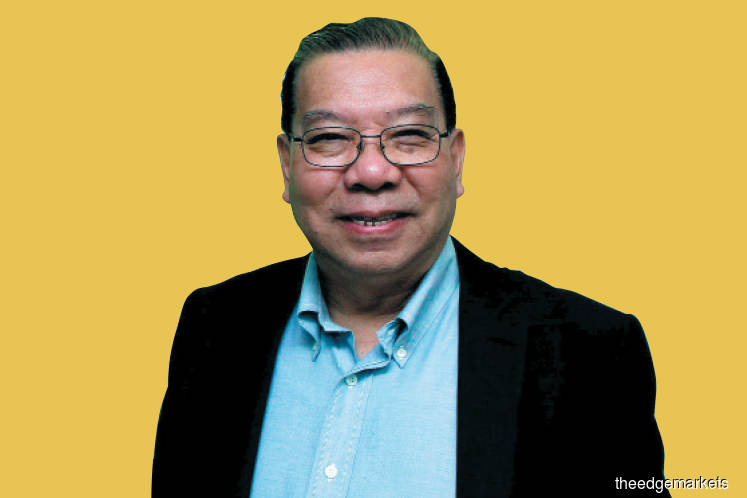 By Denis Low
President, Malaysian Rubber Glove Manufacturers Association
IN the six months of Pakatan Harapan rule, we are actually experiencing the same old thing again. It is not that the new government is inactive or insensitive, it is the mindset of the populace. It will take a longer time to adapt to new thoughts and practices, and the new government must be pro-active towards good governance in every sector in business as well as in economic planning. It must not lose sight of fairness for all Malaysians. Inclusiveness is key.
The rubber glove industry has grown well due to the need for better healthcare services. There is now an urgency in emerging economies to make it mandatory to don protective devices when serving patients. Today, the food and auto industries and nursing homes use a lot of gloves, even dermatologists and tattooists are wearing gloves. In the future, the homemaker will be the largest user of disposable gloves as they are more hygienic.
Figures from the Department of Statistics show that Malaysia exported 122 billion pieces of gloves in the nine months up to September. Hence, we should end the year with about 168 billion pieces. The nine months show export revenue of RM13.2 billion and we should end the year with RM17.5 billion. All in, there is 9% year-on-year growth in revenue in the nine-month period and an 11.6% increase in volume. For 2018, we estimate revenue of RM17.5 billion and a 12% increase in volume to 168 billion pieces from 122 billion in 2017.
For 2019, revenue growth is expected the be 10% and about 13% in quantity. With growing wealth, there will be increased hygiene and a greater awareness of the need to don protective devices. Asia will lead this growth.
The industry must gear itself to ensure efficiency and affordability by embracing full automation and digital technology. We must automate further as the government does not fully comprehend that, even with automation, there will still be a need for foreign workers to carry out difficult menial jobs, and a certain section of manufacturing cannot be completely automated.
Wage increases are inevitable but they can be a big burden if they do not commensurate with productivity. The new government can think along the lines of making full use of our natural advantages and nurturing them to our national advantage. We can make full use of our natural gas to spur further industrial growth. Industries will spawn supporting industries, into an ecosystem that can benefit a multitude of businesses. We should develop our plantation and mining sectors to produce the basic raw materials and energy for downstream activities.
The Malaysian Rubber Glove Manufacturers Association (MARGMA) has also been clamouring for our rubber smallholders to produce more latex and we are open to discussing better value for homegrown latex. We are working with the Malaysian Rubber Board to improve the livelihood of smallholders by producing the best natural rubber latex. Natural latex consumption by the glove industry is about 430,000 tonnes, with Thailand supplying about 75% to 80%. We would prefer for Malaysia to supply more as the value can reach RM3.5 billion per annum. Smallholders can increase their incomes while being mindful that they must be market-oriented, so as not to price our gloves out of the market.
The US-China trade war poses a big challenge. Uncertainty is the by-product of any trade war between giants. It has caused severe volatility in the prices and demand for commodities. While many may believe that if it is expensive for the US to buy from China, they may buy from us and others, without realising that if China finds it difficult to export to the US, they may just dump their goods in other parts of the world. So, eventually, nobody wins and the unpredictability will create a ripple effect on the prices of goods and commodities.
Taking a leaf from the trade war, it would be wise and clever for Malaysia to enter into as many bilateral trade pacts as is possible. We are a small trading nation with aspirations to be a global manufacturer of sorts, hence, trade pacts on a regional and global basis is the right thing to do.
The new government should take a critical look at an Asean + China or Asean + India pact in view of the huge potential and opportunity. These two giants would look more kindly on the pact if it were an Asean initiative rather than individual countries. It also spells out a more level playing field for all when Asean is pitched alongside China or India.
We have great hopes for the new government and will support its efforts to create an inclusive and engaging philosophy to spearhead our drive towards a new era of economic growth in the digital world. It is already an open government and MARGMA is fortunate to have such an understanding and inclusive minister in charge. We will do well in the new year and shall continue to be the torch bearer for our country in the global sphere of protective medical devices.
Save by subscribing to us for your print and/or digital copy.
P/S: The Edge is also available on Apple's AppStore and Androids' Google Play.