This article first appeared in The Edge Malaysia Weekly, on December 31, 2018 - January 06, 2019.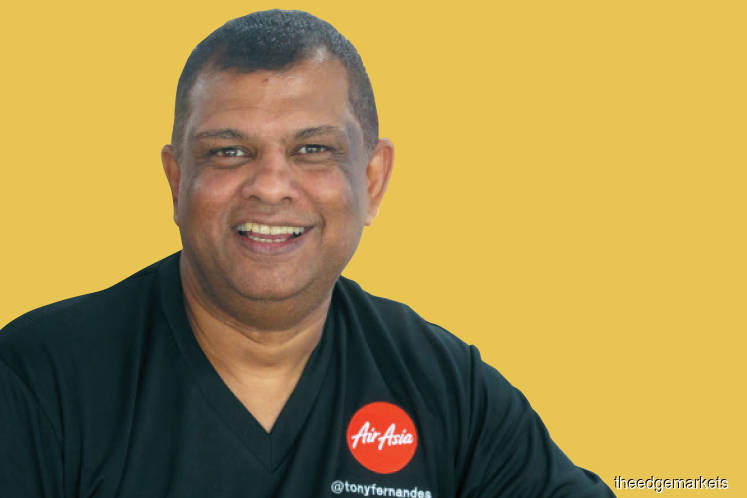 Tan Sri Tony Fernandes
Group CEO, AirAsia Group Bhd
IT has been just seven months under the new government. Early days but so far, the signs have been encouraging.
The government has shown that it is prepared to listen to all stakeholders, to treat all parties fairly instead of favouring one over the other. We've seen positive changes in how route applications are considered. Before, regulators would restrict entry or cap capacity on a route, claiming the route cannot support it. Now, they are more willing to leave the business of airlines to airlines and let the market decide, which is the way it should be.
In the same vein, the new government also appears keen on greater private-sector participation in the economy, including in aviation and tourism, which is a step in the right direction to make our economy more competitive, resilient and innovative in the long run.
All in all, if I had to give the new government a report-card grade, it would be B. Doing all right with room for improvement.
How to improve? Look at injecting more competition into monopolies. Monopolies are inefficient and unresponsive, and they stop better ideas from entering the market. Something is not right about the fact that you can choose from 20 rice cooker brands but when it comes to critical things like infrastructure, it's Henry Ford — you can have any colour as long as it is black.
Iron sharpens iron. We should encourage more rather than fewer players so they can spur each other on to excellence, for the benefit of consumers.
I also think everyone needs to take a look at the reasons behind the recent drop in arrivals to Malaysia. We are one of the few Asean countries to experience a decline. It has got to a point where the Ministry of Tourism has had to revise its 2020 arrivals forecast down to 30 million from 36 million, and tourism receipts in that year to RM100 billion from RM168 billion.
Bearing in mind that tourism contributes 15% to Malaysia's GDP — twice what we get from palm oil, rubber, timber, cocoa, tobacco and pepper combined — and accounts for 23.2% of total employment, I think this deserves our full attention.
We need to ask why visitors are not coming and if we are doing enough to create demand. Our position as the low-cost air travel hub in Asean is slipping, and we should do something about it before it is too late. Bangkok and Singapore are nipping at our heels with significant investments in aviation, not to mention spending on tourism and marketing.

Lastly, I hope the new government will be mindful of balancing short-term demands with the long-term effects of policy as it treads the middle path between its fiscal concerns and growth.
It is not an easy juggling act and I understand the pressure of the bottom line. But any decision ought to take into account the impact of any policy as a whole, especially on future growth. For example, while it may be attractive to raise aviation taxes for quick cash, we should be careful not to lose our overall competitiveness by increasing costs too much so we can continue attracting tourists to Malaysia. It's easier to stop a furnace than to get it started again.
So, lots to do but I am confident we can work with the new government and other stakeholders to turn the situation around and really supercharge aviation and tourism in Malaysia.
Save by subscribing to us for your print and/or digital copy.
P/S: The Edge is also available on Apple's AppStore and Androids' Google Play.