This article first appeared in The Edge Malaysia Weekly, on December 31, 2018 - January 06, 2019.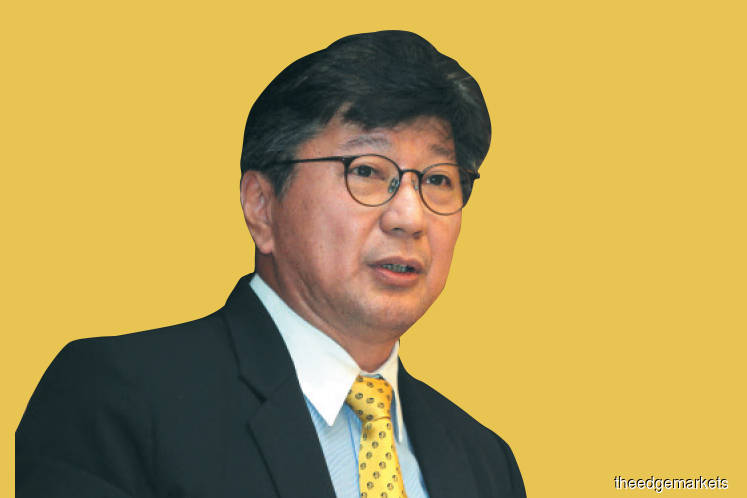 Datuk Soh Thian Lai
President, Federation of Malaysian Manufacturers
OVERALL, the Federation of Malaysian Manufacturers (FMM) is satisfied with the performance of the current Cabinet led by Tun Dr Mahathir Mohamad, especially the focus on industrialisation, the commitment to make Malaysia more business-friendly and curbing corruption.
We note that the recently launched National Policy on Industry 4.0, or Industry4WRD, is a response to the call for digital transformation of the manufacturing sector and related services. In particular, it would facilitate small and medium enterprise (SMEs), which make up 98.5% of the country's manufacturing companies, in embracing Industry 4.0 in a systematic and comprehensive manner and ensuring that they take full advantage of this policy in the ongoing transformation.
The Cabinet has also taken heed of the call by industry to review unnecessary regulatory burdens, especially those that may give rise to an increase in the cost of doing business that would affect the manufacturing sector.
The mid-term review of the 11th Malaysia Plan was comprehensive and pragmatic to balance fiscal consolidation, inclusive growth through adjusting macro strategies and setting new priorities.
Budget 2019 was comprehensive and inclusive to reset the economy for future growth, maintain development expenditure to foster growth and provide sufficient grants and incentives, mainly for the adoption of Industry 4.0, human capital development, entrepreneurship, innovation and R&D — all of which are essential for the country to achieve high-income status.
In conclusion, the government has listened to the FMM and is working on many other initiatives that are in line with the Malaysia Inc concept.
Having said that, more can be done in the following areas to ensure a more conducive business environment for the industry:
Energy
•     Gradual and sufficient notice on subsidy rationalisation for natural gas, which has an indirect impact on electricity tariffs.
        The average effective tariff of natural gas for non-power users, including manufacturing, was increased from July 1 to RM32.69 per mmBtu from RM32.52. The electricity tariff surcharge of 1.35 sen/kWh effective from July 1, increased electricity cost for manufacturing to higher than 6% in view of the removal of the rebate as well. The short notification did not give sufficient time, especially for exporters, to adjust. The Imbalance Cost Pass-Through mechanism could have been moderated to consider the recent natural gas price increase by removing the rebate without imposing any surcharge.
Logistics
•     Regulate logistics service providers and depot operators, which would address the unilateral imposition of numerous ancillary charges on shippers by them.
        FMM has proposed a Maritime Commission as a platform for joint consultation between shippers and logistics service providers to address issues and disputes, especially in determining reasonable fees and charges, and ensuring fair trade practices.
        SPAD was assigned to amend the Land Transport Act 2010 to regulate depots. The Cabinet approved the bill on the amendments last year but until today, the industry has not been called in for consultation. FMM has proposed that depot fees be regulated.
        We also propose that the government come up with a common National Port Management System, which would be more effective in managing the efficiency of ports, as shippers would otherwise be slapped with too many charges.
Sales and Services Tax
Having noted some of the budget initiatives on the Sales and Services Tax (SST), there remain some unresolved matters on implementation, which FMM looks forward to deliberating with the government through its participation in the SST Technical Committee.
FMM has been making recommendations since day one of the new government taking over, through engaging with the Council of Eminent Persons and some key ministers. Based on our engagement and recommendations on the challenges faced by the manufacturing sector and initiatives implemented thus far, our expectations of the new government, which has just taken over for seven months, have been met in some challenging areas.
Yet, much more can be done.
The upcoming Industrial Master Plan 4 for the next 10 years should focus on supporting high-tech, high-value-added investments and policies. Likewise, the review of the Second SME Master Plan and the implementation of the National Policy on Industry 4.0 must focus on restructuring the SME ecosystem and on resolving the gaps, accessibility and affordability issues to ensure that SMEs are Industry 4.0-ready. It is important that all these review processes include a thorough assessment of constraints and strategies to boost local and foreign investments in the manufacturing sector, supported by adequate infrastructure and financial and fiscal backing.
In terms of tax incentives, the government should look at direct tax incentives with minimum red tape to support new and existing investors to expand, upgrade and diversify with greater certainty and transparency under a self-assessment tax system. Review the Reinvestment Allowance (due to expire in 2019) and the Capital Allowance on Automation Expenditure (expiring in 2020) by removing the time bar to support upgrading by existing investors, including in Industry 4.0 technology.
Support the R&D initiatives of mid-tier and large companies by allowing an automatic double tax deduction with no threshold limit and time bar. Automatic approvals reduce a company's exposure to the risk of IP theft and lessen the administrative burden on the government and companies. All terms and conditions are already spelt out in the Public Ruling for reference.
The government must continue its efforts to ensure a business-friendly investment climate and have policies to further reduce unnecessary regulatory burden in addressing the current premature de-industrialisation.
According to the Malaysia 2018 Economic Report, export growth is expected to slow to 1.4% in 2018 compared with 18.9% in 2017.
FMM is a strong advocate of free trade agreements, which, in our opinion, provide a competitive edge over our regional competitors and build investor confidence. We call on the government to expedite the FTAs — namely the Malaysia-EU FTA, the Regional Comprehensive Partnership Agreement (RCEP) and Comprehensive and Progressive Agreement for Trans-Pacific Partnership (CPTPP) — that will contribute significantly towards improving market access, expanding exports, increasing economic activity and enhancing employment.
Another measure to promote export growth would be to increase the allocation for market development grants, especially to SMEs, to support participation in international trade missions and exhibitions.
Save by subscribing to us for your print and/or digital copy.
P/S: The Edge is also available on Apple's AppStore and Androids' Google Play.