This article first appeared in The Edge Malaysia Weekly, on December 31, 2018 - January 06, 2019.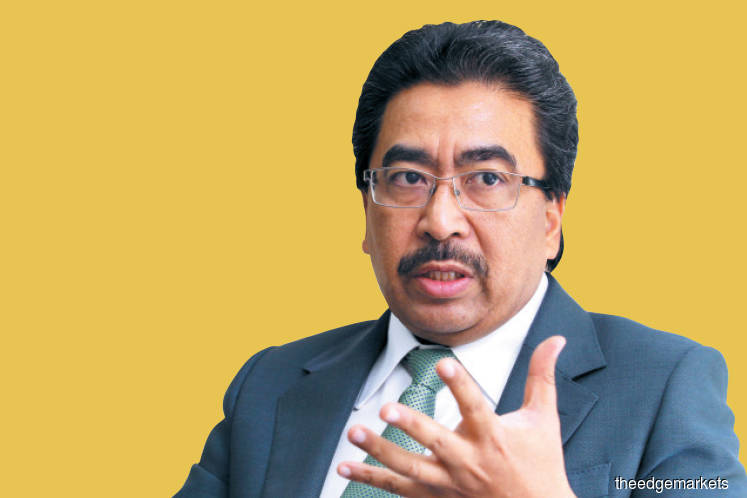 Datuk Seri Johari Abdul Ghani
Former second finance minister, Former member of parliament for Titiwangsa
HOW have you been since May 9? It has been more than six months since the change of government. What is your take on the new government's performance thus far?
I am now back in the corporate world, picking up from where I left off when I was appointed a member of the Cabinet. I am currently busy doing what I love most, that is, managing and turning around companies and growing businesses, especially those that have just taken off and need much guidance and nurturing.
My take on the new government? I suppose it is still too early to judge its performance. I can see that members of the new administration are still finding their footing and trying to understand what it is that they need to manage in this country. Apart from Tun Dr Mahathir Mohamad and Tan Sri Muhyiddin Yassin, the rest of the members of the Cabinet are new in running the federal government. They will require more time to organise themselves and prioritise the areas that they need to focus on. That being said, I think it is most crucial that they get their act together to develop and grow the economy.
In your opinion, what has been the new government's greatest challenge?
I would say that it is figuring out how to fulfil all those promises they made to the rakyat prior to winning GE14. As it is, the rakyat have made enough noise about the promises in its manifesto, which I think the government should not ignore. This is especially so as the grouses concern matters that directly affect their cost of living ... and other promises relating to PTPTN (National Higher Education Fund), toll and petrol prices.
In fact, by fulfilling the promises, the government can gain credibility and integrity in the eyes of the rakyat. But, it should not be at the expense of the country's development and competitiveness. Balancing these priorities effectively is something that the new government should strive to achieve.
What do you think it should do or have done better or differently?
The new government should focus on growing the economy, strengthening the institutions and building the confidence of the investors. It needs to prioritise investments in more productive sectors, ideally the ones where Malaysia has a comparative advantage. This can then generate a higher multiplier effect on the economy. It should also focus on enhancing the entrepreneurship culture among Malaysians. Strengthening our human capital is of paramount importance to stay relevant to this challenging global environment.
Broadly, what policies do you think the government should introduce next year and could you please explain the rationale for those measures?
I have always been a firm believer in GST (Goods and Services Tax), which was abolished when the new government took over. I believe that it is a very efficient tax system that presented Malaysia with the opportunity to reduce its black/shadow economy. More than 170 countries around the world have adopted the system, which is a testament to its effectiveness. So far, Malaysia is the first country to revert to SST (Sales and Services Tax), which is deemed to be less efficient. The GST system was also able to generate a higher income for the government, which could be used to grow the economy and help the rakyat ultimately.
Is there anything you feel the new government should address as a priority?
In my opinion, the government needs to give priority to public housing and address the issue of rising unemployment among our graduates. Also, intensifying investments in sectors that apply more vocational skills and automation as well as technology-driven industries that place less reliance on foreign labour and more demand on our own talent.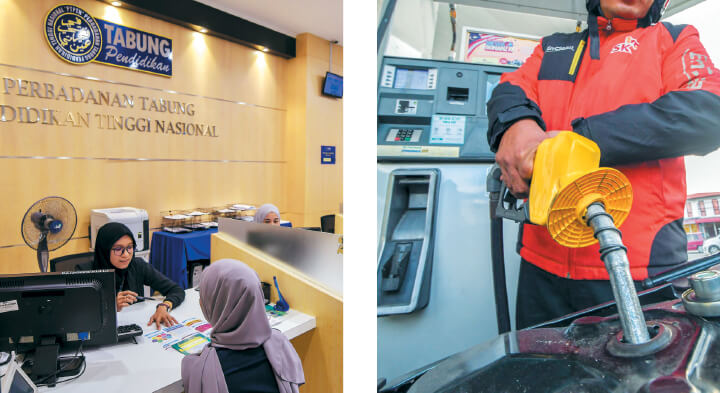 Save by subscribing to us for your print and/or digital copy.
P/S: The Edge is also available on Apple's AppStore and Androids' Google Play.