This article first appeared in The Edge Malaysia Weekly, on December 31, 2018 - January 06, 2019.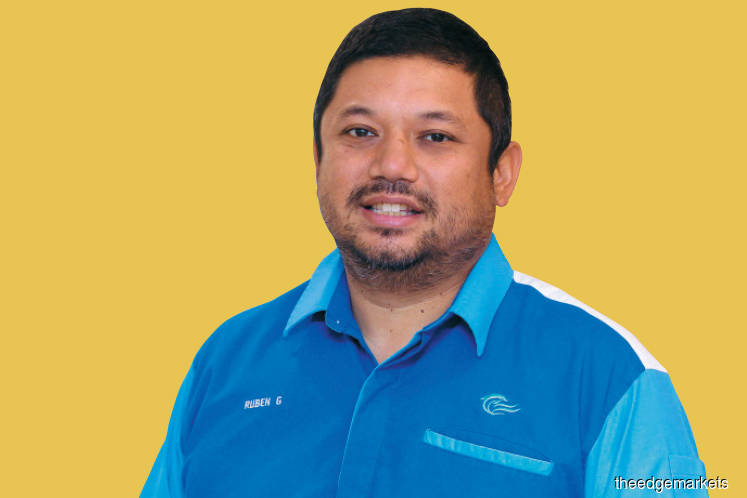 Datuk Ruben Gnanalingam
Group managing director Westport Holdings Bhd
HOW are things with new Transport Minister Anthony Loke?
He is good. He is still trying to learn because shipping is complex. His ministry is complex as well. He is trying to understand what is going on there and in this industry. He is paying equal attention to all the different roles and constituencies in the ministry. He is very professional.
In general, we don't get to meet the minister that often anyway, but I think he is making himself accessible when we need him. I think the National Shipping and Port Council he started, which is there to address a lot of issues, is good. One of the things the council is trying to address is to simplify procedures, a key issue. It is a step in the right direction.
Six months after the new administration took over, how do you think it has performed?
I don't keep report cards. It is quite hard to answer that question directly because everyone has a different role to play. You cannot judge within six months. There are policy changes that need to be made but it is not possible to do such things in a short period of time. Of course, in the long term, it is a question of what the focus is, such as policies and that might affect growth. I think the policies we saw in Budget 2019 mean the government is trying to make our economy more consumption-driven, like the US for example, which in general is good for cargo movement. Our economy is driven more by oil and it would be a lot more stable if it were driven by consumption.
With regards to e-commerce, we see more consumers moving online. We must be careful as to how this is done.  The policy on e-commerce can be confusing. We have a Digital Free Trade Zone, and people wonder whether it is just for Malaysians or is it meant for transit cargo and things like that?
If the goods are exempted from tax, a lot would come through the port. Some would go through the airports, which can get tax exemption, but sea ports cannot, which does not make sense either. So the policy needs to be aligned.
In general, I would say the government has been doing an okay job, there have not been major disruptions.
What do you hope the government will do in the future to help the growth of container throughput in Port Klang?
It should not do anything around our business specifically. The government should be doing things to help the country, and that is what we should be doing too. The key question is what areas we want to focus on. I think one of the key areas would be to make Malaysia more competitive.
If you have a growing hub, it makes the logistics a lot more competitive and gives your exporters a competitive edge over the rest of the region.
To be fair, the previous government helped us a lot. It did good things, but the most important is that it allowed us to run our business and understood that this is an international market, that we are competing against international players and, therefore, we need the freedom to compete. We are usually in line with what the government wants to do.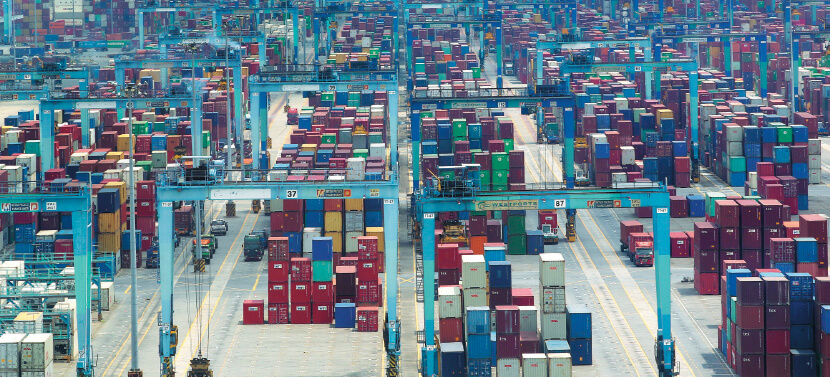 So, it is about gradual improvements in making it easier for businesses to operate?
Yes, because we are competing with countries that have far less bureaucracy than we do. In order to create a level playing field we need to be as non-bureaucratic as they are, or remove barriers that they have removed already.
Do you see the current government working fast enough in removing trade barriers?
I don't think anybody is slowing things down, so I don't think it is a problem. The question of fast enough really depends on what you mean. Do we really need them to rush it in two seconds? I am not so sure it would make that much of a difference. Of course, the government has to do something and analyse it very carefully. You don't want people rushing into decisions. I don't think the previous government was that fast either, and I don't think the current government is that much faster. But it is not a question of whether we feel they are slow, I don't think we think that. It is when progress stalls that you would get upset. But if the government slows things down, it is not because it is trying delay things but there are other priorities. You need to look at the bigger picture. You have to understand that there are different priorities at different times. Things that are more important have to be taken care of first, which is totally understandable.
All you can ever ask is for is for the government to be rational and try to make things right. I think that is what it is trying to do now.
Save by subscribing to us for your print and/or digital copy.
P/S: The Edge is also available on Apple's AppStore and Androids' Google Play.