This article first appeared in The Edge Malaysia Weekly, on December 31, 2018 - January 06, 2019.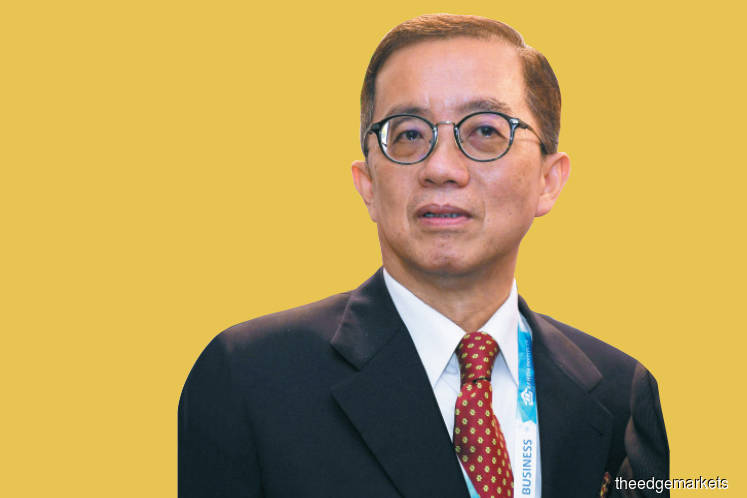 Datuk Soam Heng Choon
President, Rehda
IT has only been slightly more than seven months since the new government took over. Several positive measures announced to elevate the nation's growth, economy and stability are showing encouraging results while some may need more time before they can show a positive outcome.
As for the property industry, we hope the government will continue to introduce measures and initiatives for its betterment. Among the issues that can be looked at are more measures to facilitate home purchases among the rakyat, especially first-time house buyers. Comprising mostly young executives with minimal funds and savings, they face many issues in purchasing a house, such as the inability to pay the 10% down payment.
The government should also look into cross-subsidies. Cross-subsidies for low-cost units are shouldered by the buyers of other segments within a project, which causes the prices of such properties to increase. Rectifying this would also mean rectifying the prices of properties in other segments.
Developers are also hoping for more active measures to reduce the cost of doing business. Input compliance cost has been increasing over the last few years. As land is a state matter, state governments have been increasing their land premium, development charges and related contributions.
Developers are currently required to pay for land conversion premiums; planning requirements for facilities and social amenities, which reduce buildable land; as well as development charges. They also have to contend with density (limiting the number of units) and parking requirements; low-cost, low-medium cost and affordable housing quotas; construction levy and foreign labour levy. In addition, they must comply with construction site requirements; capital contribution charges (water, sewerage, Tenaga Nasional Bhd ; surrender of land for plant and machinery/construction of plant; supply of spare parts; higher requirements for road and drainage and so on.
These costs, coupled with the increasing land and construction expenses, have a high impact on the housing industry.
The Real Estate and Housing developers' Association (Rehda) is proposing a review to lower or abolish unnecessary charges and requirements so the savings can be passed on to house buyers in the form of more affordable housing.
Private utility companies such as Syabas, Indah Water Konsortium, TNB, and Telekom Malaysia should not be imposing capital contribution charges on developers as the latter are already required to lay infrastructure in their projects and get new customers for them. Utility companies should review their own capital to be recovered via tariffs based on consumption through federal funding from general taxation.
The property development sector would welcome more measures to assist in clearing unsold stock as well as the release of unsold bumiputera units so that capital is not tied up and can be utilised.
On the purchasing side, feedback from the market continues to show strong interest in new launches but a mismatch of approved loan margins, especially among first-time house buyers, has led to numerous cancellations of purchases.
Rehda has made several proposals, including the introduction of innovative financing packages, to help buyers, especially first-time house buyers, who should be accorded more flexible criteria. The criteria for loan approval should be more accommodative with a higher margin of financing, for example, up to 100% loan, especially for young graduates and professionals.
Among other measures to ease purchasers' burden for downpayments, we propose that the disbursement of the 10% downpayment from the Employees Provident Fund be channelled directly to developers, without buyers first having to pay from their own savings or other.
As we move into 2019, we are cautiously optimistic about an improvement in consumer sentiments. However, industry players still face many challenges. We hope the government will continue to engage with industry stakeholders. Rehda stands committed to continue our cooperation with the government, its agencies and other industry players to improve the economy and ensure the prosperity of the nation as a whole is preserved.
Undoubtedly, the new government continues to face many challenges but perhaps the biggest is meeting the expectations of the people. It is still a long way to but the clock is ticking fast and the rakyat are monitoring its performance and expecting a positive outcome soon.
Save by subscribing to us for your print and/or digital copy.
P/S: The Edge is also available on Apple's AppStore and Androids' Google Play.