This article first appeared in The Edge Malaysia Weekly, on December 31, 2018 - January 06, 2019.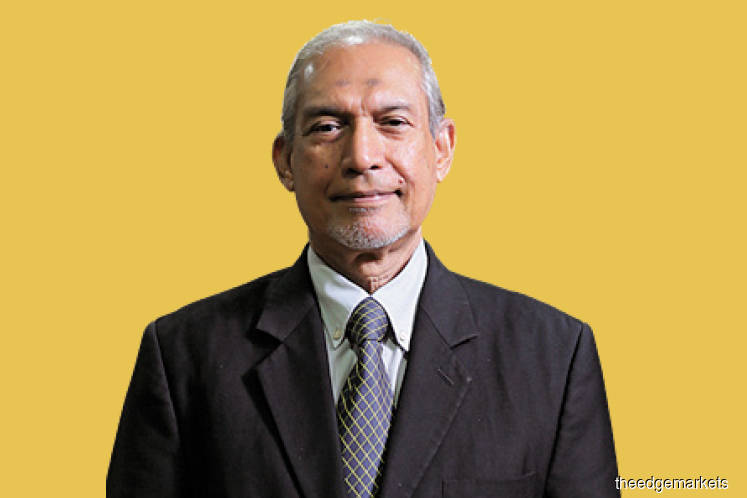 Datuk Dr Mohamed Ariff
Professor of Economics and Governance, INCEIF
WHAT is really "new" about New Malaysia? The term "New Malaysia" connotes new thinking, new ideas and new solutions based on a new paradigm. New Malaysia warrants a new mindset, but some pronouncements by politicians, on both sides of the divide, show that they are still unable to delink themselves from the past.
There are also discomfiting perceptions that the new regime may not be very different from the old, given the current political trends. Of particular concern is the movement of people from Umno to Bersatu and the fear that Bersatu may turn out to be a reincarnation of Umno. There are also concerns that Bersatu may not share PKR's zeal for political and economic reform. Such negative thoughts may not augur well for New Malaysia. All these, however, are just perceptions on the surface. There are signs that Bersatu has come up with tough criteria for admission that will bar tainted talents from Umno. What's more, Prime Minister Tun Dr Mahathir Mohamad himself has recently been talking about the need for reforms that may not be popular.
Be that as it may, it would be unfair for anyone to expect the new government to deliver all its election promises in one strike. There is no such thing as a silver bullet. For one thing, managing voter expectations is not going to be easy for the new regime. For another, given the civil service capabilities and constraints and the limited resources available, it is important to get the priorities right. A "first thing first" is spring cleaning, clearing the rubbish the previous regime has left behind, which is a tedious process. Second, economic challenges facing the new regime are huge, not only because the global economy is currently facing headwinds, but also because the sovereign debt overhang is much larger than previously thought. It is now clear that total public debt, which includes contingent liabilities, stands at RM1.0873 trillion or 80.3% of gross domestic product.
One may argue that economic reforms are far more urgent than political reforms, given the tight fiscal space, now that the Goods and Services Tax has been replaced with the Sales and Services Tax, which can fill in only half of the vacuum. The new regime has been handling the fiscal challenge fairly well thus far, with dexterity and prudence, through judicious changes in the composition of public spending without fiscal austerity.
While economic reforms are arguably more urgent than political reforms, which are even more difficult to implement, the fact remains that meaningful economic reforms are possible only after political reforms are fully in place. A case in point relates to the New Economic Policy (NEP). While NEP has undeniably helped reduce inter-ethnic economic disparity, all is not well, judging by the outcomes. While inter-ethnic income disparity has narrowed considerably, intra-ethnic disparity has widened. Malays still constitute the bulk of those who are at the subsistence level, with Malay households accounting for nearly 75% of the bottom 40% (B40) of households with a monthly income of RM2,500 or less. The NEP has become an addiction for some, redundant for some others and unjust for the rest.
There will be nothing "new" about New Malaysia so long as the NEP remains intact with no major adjustments. For New Malaysia has to be a better Malaysia for all Malaysians. Economic growth would hardly make sense if it comes at the cost of extreme income inequality, which the NEP has failed to solve. New Malaysia must aim at quality growth that is inclusive with equitable distribution. Economic growth will not trickle down effectively if it is left to market forces, which calls for affirmative action, but not of the NEP kind.
There is certainly a need for a clear focus on the needs of the poor and marginalised, regardless of race, colour or religion, which is also the Islamic way. New Malaysia needs to introduce a new affirmative action policy that is explicitly pro-poor that would bring benefits to B40. The main beneficiary of such a policy would still be Malays, as they account for roughly three-quarters of B40 households. As the NEP is highly sensitive and notoriously politicised, it has to be dismantled skilfully. The new administration needs to come up with a clear affirmative action agenda that is specifically B40-centric, to win the hearts and minds of the Malays, especially the rural folk.
Institutional reforms, a subset of political reforms, are the prerequisites for big changes in Malaysia's political landscape. The new regime will have to market such ideas so all Malaysians, especially Malays, can take ownership of the reform agenda that will reinvent and transform the Malaysian economy into an Asian tiger economy that is internationally competitive and domestically vibrant.
Music to the ears of many is the slew of proposed or promised reforms, which includes freedom of the press, social justice, an independent judiciary, protection for whistle-blowers, automatic voter registration, regulated political funding, abolition of draconian laws and checks and balances, to mention a few. All this may sound like a tall order, but these are doable, provided there is political will to get them done. In fairness, it must be mentioned that some of these reforms have been implemented, albeit partially. Obviously, much more needs to be done, and more time is needed, to fulfil all election promises.
Save by subscribing to us for your print and/or digital copy.
P/S: The Edge is also available on Apple's AppStore and Androids' Google Play.