This article first appeared in The Edge Malaysia Weekly, on December 31, 2018 - January 06, 2019.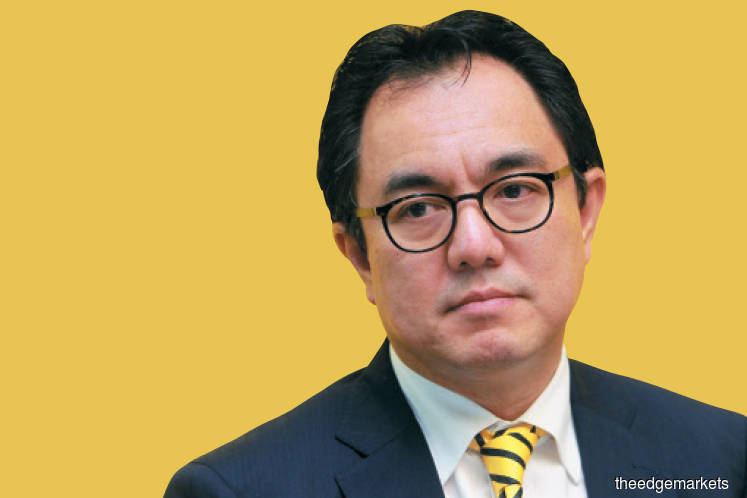 Datuk Abdul Farid Alias
Group president and CEO of Maybank, Chairman of the Association of Banks Malaysia
LIKE any other year, 2018 had its fair share of ups and downs. If the general expectation was that the global economy would stabilise, unfortunately, the operating environment remained volatile and continued to present significant challenges to businesses worldwide.
Being an open economy, Malaysia was not spared the impact of this global tumult. Alongside external changes, the country went through a defining moment in its history when our 14th general election saw the voting in of a new political party after 61 years of independence.
As with any change, there was certainly a period of adjustment — both by those in power as well as those in business and the general public. Malaysians waited with bated breath as the government worked to put its promise of competence, accountability and transparency into action. Likewise, many adopted a wait-and-see attitude in respect of economic policies to be outlined in Budget 2019, which they felt would help define the year ahead.
Budget 2019 was a fine balancing act as the government sought to spur the country to respectable growth in an environment constrained by global uncertainties, while at the same time provide relief to the B40 and chart a path to zero fiscal deficit. What has resonated well with the banking industry is the focus on affordable housing and promoting the growth of SMEs, which banks are committed to support.
While it is early days in the execution of economic reforms, we need to ensure the country can react to changing market circumstances quickly, given that headwinds and risks to global growth are increasing, particularly if the unfavourable geopolitical situation (especially the US-China trade tension) is prolonged. In addition, rising interest rates are leading to uncertainties in the financial markets while there are signs of China's economy slowing due to the impact of the "de-leveraging and de-risking" policy.
It would appear that global growth deceleration has already started — based on 3Q2018 GDP numbers of major emerging markets and Asian economies. Our view is that global GDP growth will slow to 3.8% year on year in 2018 after clocking a steady 4% year-on-year growth per quarter in the second half of 2017 and first half of this year. For 2019, we see global economic growth easing to 3.6% mainly due to rising interest rates and the tightening of liquidity.
This means the cost of credit will increase, making servicing and refinancing existing debts more costly, and funding of future consumption and capex relatively more expensive. Unstable economic growth will be exacerbated by the ongoing trade tussle between the US and China, a "no-deal" Brexit, domestic and political risks in specific countries as well as high volatility in capital flows, financial markets, currencies and commodity prices.
For Malaysia, our expectation is that the economy will expand at a moderate pace of 4.9% in 2019 from the 4.7% growth in 2018. The government has made several notable changes that are expected to influence or have influenced economic growth. For example:
•     Consumer spending growth is expected to normalise after the boost from the consumption tax holiday months of June to August 2018;
•     The end of blanket fuel subsidies and shift to "targeted-with-quota" fuel subsidy in 2Q2019;
•     Private investment to pick up on newly announced incentives to enhance the adoption of Industry 4.0 and technology to boost productivity and reduce dependence on foreign labour;
•     Spillover into capex from the RM37 billion GST and income tax refunds; and
•     Public expenditure will be subdued, reflecting the rationalisation of the federal government's operating expenditure, as well as cost reviews and cancellation/postponement of development and major infrastructure projects.
The Malaysian banking sector, although resilient and well capitalised, will nonetheless have to operate in a totally evolving landscape, given the rapid change in the markets today. One of the key issues that we expect to face in 2019 is the continued pressure on net interest margins owing to increasing competition for funds. While compliance with the Net Stable Funding Ratio has been delayed to 2020, we expect there will be intense competition for deposits as 2019 progresses, and banks prepare for its implementation.
At the same time, the sector has to deal with the many regulatory and reporting changes that affect the management of capital, liquidity and profitability, not to mention the fiercely competitive landscape resulting from the entrance of non-financial institutions into a crowded banking space. The race to control ecosystems and reach out to customers faster will only increase as technological advancements in digital banking strive to match customers' changing behavioural patterns.
Another challenge for the banking sector will be cyber security where continued emphasis is being placed in prioritising investments to enhance data protection and security. Equally important is the intense competition for talent as jobs are being redefined in line with the evolving industry requirements and technology adoption.
Although the pipeline for corporate loans appears to be better for 2019, household lending looks cautious at this point and banks have to step up risk management to ensure that asset quality is maintained at healthy levels. At the same time, the volatility in external economies and in commodity prices, such as those of crude palm oil and crude oil, will have to be closely monitored for impact on the economy.
Against this backdrop, the banking sector will itself have to perform a fine balancing act as it manages stakeholder expectations and supports socioeconomic growth while striving to meet regulatory requirements and ensuring the sustainability of its future.
Save by subscribing to us for your print and/or digital copy.
P/S: The Edge is also available on Apple's AppStore and Androids' Google Play.