This article first appeared in The Edge Malaysia Weekly, on August 20, 2018 - August 26, 2018.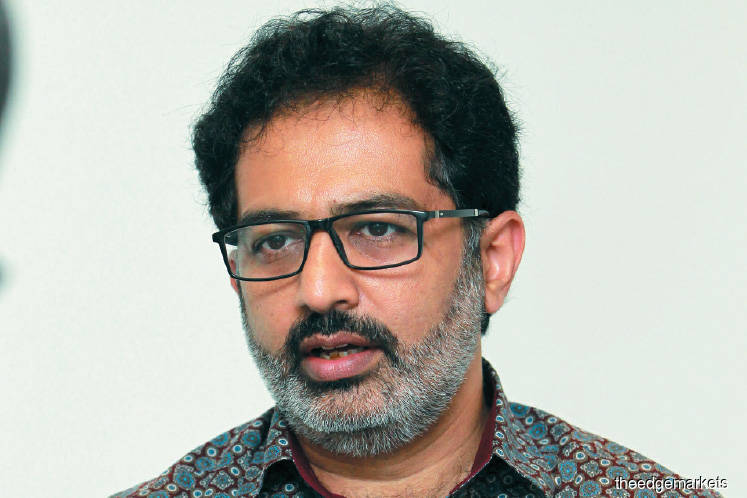 ALI Salman
CEO of Institute for Democracy and Economic Affairs (IDEAS)
Growth model
The government should come up with a new growth model that unleashes the growth locked in the government-linked companies (GLCs) and offer them to Malaysian and non-Malaysian investors and entrepreneurs who have the ability to expand these enterprises and create more jobs opportunities. The GLCs that do not attract new private investors should be considered for winding up in order to minimise wasteful expenditure and create room for repayment of government liabilities.
Education policy
The government should announce a new education policy that ensures equal access to educational opportunities for all citizens without discriminating them on the basis of race and religion. The new policy should also provide for increased attention to vocational skills to enhance the level of productivity. Equal weight must be given to private boards and examination systems by the introduction of equalisation exams.
Health policy
The government should unveil a new health policy that improves patient welfare — by decreasing inefficiencies in the system and increasing patient choice with innovative models such as health vouchers and insurance schemes. The government should fully explore market-based solutions to ensure access to quality medicine before deciding upon intervention, which discourages private investment in healthcare. While the government should consider increasing the healthcare spending per GDP to at least 5%, at least half of this increase must be targeted through the mobilisation of private sector resources including user fees and commercial investments.
"Grabs" policy
The government should set up a task force to identify 100 potential "Grabs" — start-ups with potential for growth — and listen to them and then work diligently to remove barriers to their growth without handholding or providing investment, though the latter option can be considered on an equity basis. The government should commission a study on why Grab, a Malaysian company that bought Uber, decided to relocate to Singapore, a move that saw it flourish. This will help in identifying barriers within the business climate and in planting seeds of new growth in the country.
Talent hunt policy
The government should introduce a new talent hunt policy that encourages the Malaysian diaspora to return to Malaysia and contribute to its socio-economic development by offering attractive incentives consistent with their qualifications and experience. These people include university teachers, engineers, lawyers, economists and IT experts who are willing to move back to the homeland if a professional and rewarding work environment is available.
Save by subscribing to us for your print and/or digital copy.
P/S: The Edge is also available on Apple's AppStore and Androids' Google Play.