This article first appeared in City & Country, The Edge Malaysia Weekly, on July 27, 2020 - August 02, 2020.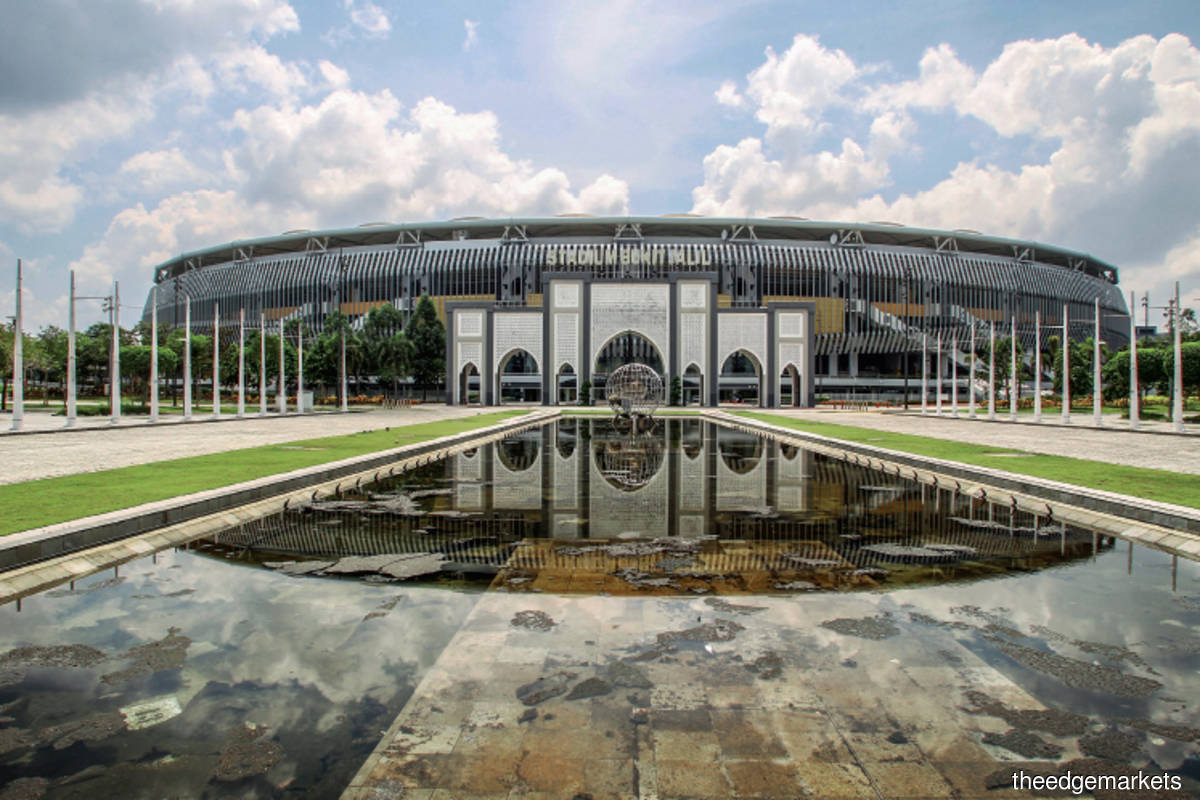 Elaine, who lives in Cheras, bought a condominium in Bukit Jalil two years ago. The condo is scheduled for completion next year and she is looking forward to moving in. "I like Bukit Jalil because of the accessibility and amenities. It is surrounded by many highways, so I can go around the KlangValley easily. And with the Pavilion Bukit Jalil mall, I can get everything there ... It is very convenient," she says.
Identified as one of the main suburbs of Kuala Lumpur, Bukit Jalil has built a good reputation with the growth in real estate development over the years. Not so long ago, however, Bukit Jalil was quite different from what it is today.
Metro REC Sdn Bhd head of agency Terence Yap says the area was first developed for the 1998 Commonwealth Games, which was held in Kuala Lumpur. Residential developments began to mushroom in the late 1990s. Back then, residential development Vista Commonwealth was the first project to be built to house athletes for the Games before it was handed over to homebuyers and proved to be a boost for the area.
Today, Bukit Jalil has a good portfolio of residential, commercial and industrial developments, with notable landmarks such as Bukit Jalil National Stadium, Bukit Jalil Golf and Country Resort, Bukit Jalil Park and Axiata Arena. Bukit Jalil is also known for its green surroundings and being home to educational institutions such as International Medical University and Asia Pacific University (both located in Technology Park Malaysia) and Bukit Jalil Sports School.
In terms of connectivity, Bukit Jalil is accessible via the Shah Alam Expressway (Kesas) in the north and Maju Expressway to KL city just before the exit to Sri Petaling (from Kesas). The boundaries of Bukit Jalil are the Shah Alam Expressway (in the north), the National Sports Complex (in the east), city boundaries (west) as well as Lebuhraya Bukit Jalil and city boundaries (south).
The once-quiet suburb has been transformed into a trendier address, with emerging hang-out spots, cafés and retail outlets. Apart from the stadiums and institutions, Bukit Jalil is gaining popularity for cafés in the area such as Ame Soeur, The Owls Café, Viola Flower Café and Fishee Coffee. In addition, the upcoming Pavilion Bukit Jalil mall is poised to be the next shopping destination in the area.
Yap says: "The current major development here [at the moment] is Bukit Jalil City, developed by Malton Bhd. The mixed-use development comprises Pavilion Bukit Jalil mall with 1.8 million sq ft of retail space as well as residential and commercial components. This much-anticipated development will further spur demand for properties in Bukit Jalil.
"Another notable development is SkyLuxe on the Park by SkyWorld Development Sdn Bhd, which sits on the fringe of the 80-acre Bukit Jalil Park. Most of the land status in Bukit Jalil is freehold, hence the high demand for its properties."
Rising commercial segment
Overall demand for the developments in Bukit Jalil has held steady. Its commercial segment, in particular, has seen more activity lately, according to property experts.
"We have seen vibrant demand for commercial properties here in the last few years. The occupancy rates achieved are generally good. For example, the Jalil Link terraced shopoffices were considered one of the earliest pure business centre developments in Bukit Jalil in the mid-2000s, with a selling price of RM1.8 million [for a 4-storey unit]. Today, such units could fetch about RM4.5 million," says Yap.
"The Link 2 by Berjaya Group was completed about two years ago. The development has seen strong occupancy rates for the 4- and 6-storey shopoffices. The Earth @ Bukit Jalil, comprising 4-storey shopoffices (opposite Pavilion Bukit Jalil across Lebuhraya Bukit Jalil), is similarly well taken up. The Park signature shopoffices in Bukit Jalil City have in recent months seen new tenants taking up commercial space in anticipation of the completion of Pavilion Bukit Jalil in 2H2021 as well as the recent mall opening of nearby Aurora Place by Ho Hup Group."
LaurelCap Sdn Bhd executive director Stanley Toh agrees. "The demand for commercial properties is strong, with good take-up rates seen in commercial areas within Bukit Jalil such as Arked Esplanad, The Park 2 and The Link Bukit Jalil.
"In Bukit Jalil, the average price for commercial developments is between RM800 and RM1,200 psf [on the built-up area]. The average monthly rental rate for commercial developments is RM1.80 to RM3 psf," says Toh.
Meanwhile, the demand for residential developments in Bukit Jalil is strong too. "The demand for landed residential properties surpasses that for non-landed residential properties. There are fewer new landed projects in Bukit Jalil, but many upcoming non-landed ones. As a result, the prices of landed properties in Bukit Jalil have soared over the last 10 years," notes Toh.
Metro REC's Yap says, "The demand for landed [residential properties] has always been high in Bukit Jalil. Many homebuyers have opted for non-landed properties, as prices for landed homes have appreciated over the years [with some breaching the RM2 million mark for a terraced house]. Non-landed properties have become a good alternative."
According to Yap, in terms of landed residential developments in Bukit Jalil, the average price is RM600 psf. "Some developments command a slightly better price than others, so it is not a fair average. The average rental psf is RM1.20, with yields of between 2% and 2.5%," he says.
In terms of non-landed residential developments in Bukit Jalil, the average price varies, he adds. "Newer developments would fetch RM500 to RM550 psf whereas older ones would average RM400 psf. New and under-construction developments would command RM700 to RM800 psf.
"The average rental rate for non-landed projects in Bukit Jalil is RM1.60 to RM2.20 psf, depending on the type and age of the developments. There is an average yield of 4% for non-landed ones in Bukit Jalil."
The demographic in Bukit Jalil appears to be relatively niche. "The target market here has always been the upper-middle class [given the price setting]. We see many upgraders from older and mature areas such as Sri Petaling, Puchong and Seri Kembangan moving to Bukit Jalil," says Yap.
"Most landed properties are owner-occupied as opposed to non-landed. Older non-landed developments have more owner-occupiers than the newer ones. We see more investors in newer non-landed developments, as they foresee a price uptrend, given the suburb's good accessibility and potential. We foresee a fair share of old and young families buying into Bukit Jalil."
Despite its buoyant market and audience, Bukit Jalil has its challenges. "Although some parts of Bukit Jalil are of freehold tenure, there is still [limited] interest from buyers, as consent from the state is required for the transfer of property," says LaurelCap's Toh.
The oversupply of non-landed projects could also be an issue in Bukit Jalil. "Another potential challenge limiting price growth is the number of high-rise properties sprouting up in Bukit Jalil. If not controlled, we will see supply severely exceeding demand, which will lead to a price decline," says Toh.
Future outlook
The suburb has several projects lined up for completion. "Projects in Bukit Jalil that are currently under construction include The Como by Meraki Land Sdn Bhd, The Tropika by Berjaya Land Bhd and Residensi Bintang by LBS Bina Group, which are slated for completion between 2021 and 2023," says Yap.
Notable future developments in Bukit Jalil include Bukit Jalil Sentral by MRCB Land Sdn Bhd, adds Yap. "Bukit Jalil Sentral, a mixed-use development with a land area of 76 acres, has a reported gross development value of RM21 billion.
"Technology Park Malaysia's Phase 3 will also be developed on a 315-acre parcel there and comprise a mix of commercial, residential, technological and industrial properties."
Property experts appear sanguine about the future of Bukit Jalil despite the local property and economic slowdown. Yap says: "We remain very positive on Bukit Jalil in the long term, given its good connectivity and demand. We believe there will be some price correction in the short term, but this is not limited to just Bukit Jalil and applies to other parts of the Klang Valley as well. Nonetheless, we do not see a huge price adjustment, or prices going downwards."
Toh says, "The outlook remains firm in terms of values, despite the current economic slowdown. Demand for properties in the area is falling behind because of rapid development growth and has to be carefully [calibrated] to preserve property values in the area."