This article first appeared in The Edge Malaysia Weekly, on September 20, 2021 - September 26, 2021.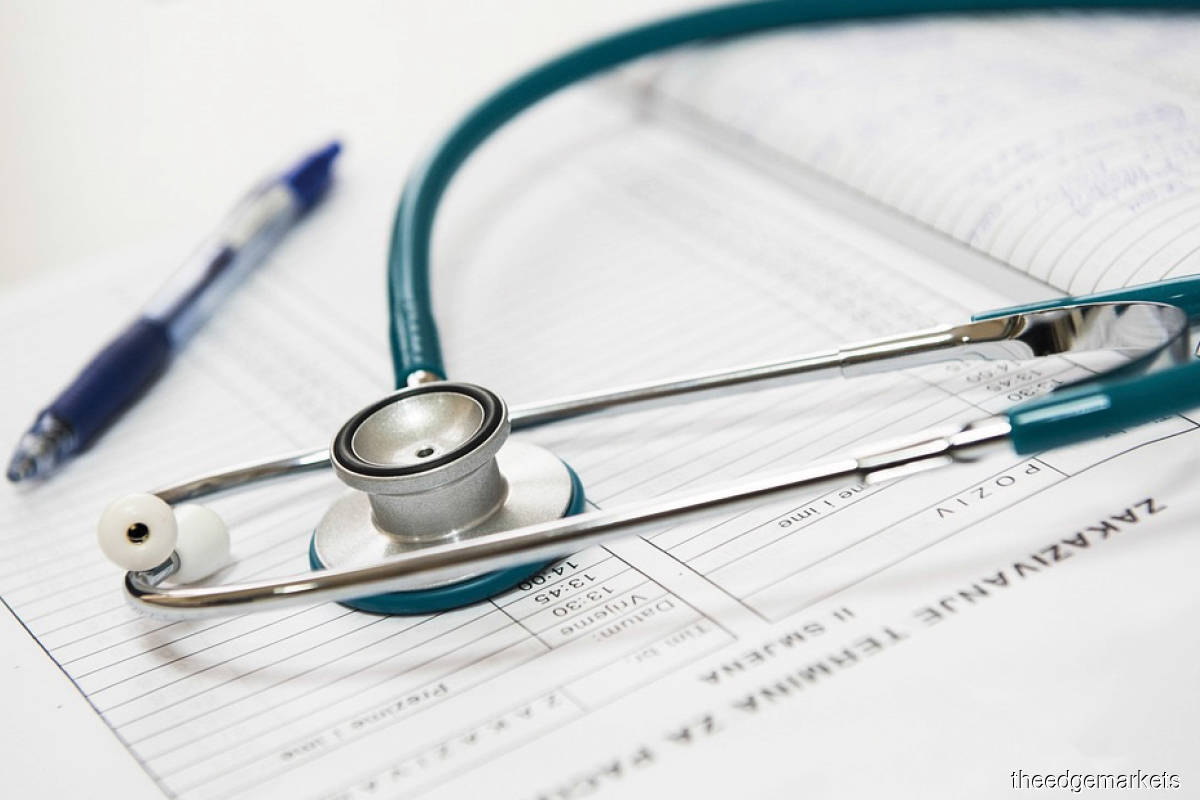 HEALTHCARE is expected to receive a higher fiscal allocation from the federal government in the post-Covid-19 world under the 12th Malaysia Plan (12MP; 2021-2025), not just to ease the strain on the public healthcare system but also to bolster the country's capability to prevent and tackle any future pandemic.
While the country's public healthcare system does offer citizens the option of more affordable treatment, there is the question of financial sustainability and coverage adequacy as society ages. Local health experts, as well as global organisations like the World Bank, have said the government needs to raise the amount allocated annually in the national budget for the public healthcare system. What Malaysia spends on healthcare (2% to 2.5% of GDP) lags the average spending of 3.84% of GDP among upper-middle-income countries in 2018, the World Bank noted in its Global Spending on Health 2020: Weathering the Storm report. To make up for years of underinvestment, the Malaysian Health Coalition, for instance, last year urged the government to allocate at least 4% of GDP to the public healthcare system every year. This includes both operating expenditure as well as development expenditure.
There was a marked increase in allocation to the Ministry of Health (MoH) in 2021, according to expenditure estimates when Budget 2021 was tabled in November 2020. Apart from the RM27.2 billion allocated for operating expenses — RM17.08 billion of which was for emoluments plus another RM1.9 billion for contract staff — some RM4.72 billion was allocated for development expenditure. The RM4.72 billion was 6.8% of the RM69 billion budgeted for development expenditure in Budget 2021 and is sizeable relative to the RM2.68 billion allocated in 2020 as well as the RM8.61 billion allocated (and spent) during the five-year period between 2016 and 2020 covered by the 11th Malaysia Plan (11MP).
The RM8.61 billion was 3.4% of the total RM253.15 billion spent and allocated for development expenditure between 2016 and 2020 covered by 11MP — making it the 10th highest recipient among about 30 ministries and departments allocated development expenditure. Except for a year-on-year decline of about RM21.3 million between 2016 and 2017, annual allocation to the MoH grew every year in absolute terms for each of the years under 11MP, with a marked increase seen for 2020 as well as for Budget 2021, official figures show.
Even so, there is a need to raise budgets for R&D in healthcare as well as other areas that can help build up Malaysia's future competitive advantage.
Of the RM4.72 billion allocated for development expenditure under the MoH alone in Budget 2021, only RM21.86 million was for R&D, compared with RM15 million for health tourism. The larger allocation was RM2.86 billion for hospital facilities, RM589 million for equipment and vehicles, and RM366 million for a new hospital. Malaysia may well have allocations for R&D parked under other ministries, given that World Bank data showed the country spending 1.44% of its GDP on R&D in 2016 — less than South Korea's 4%-plus of GDP but comparable with Singapore's 2.08% of GDP, which is about the same size as Malaysia's but has less than one-fifth of the population at only 5.7 million versus Malaysia's 32 million.
Vaccine race
More recent data for Malaysia's R&D spend, however, is not immediately known. What is certain is that Malaysia is already late as regional governments race to set up facilities to manufacture high-tech jabs in a bid to secure their own future vaccine needs as well as build internal capacity for a new sought-after export.
South Korea's Samsung Biologics and Thailand's Siam Bioscience already manufacture AstraZeneca's Covid-19 vaccine. South Korea has also secured deals with Moderna and Novavax while Germany's BioNTech, which co-developed its vaccine with Pfizer, is setting up a manufacturing plant in Singapore to produce hundreds of millions of doses of the mRNA-based vaccine annually.
In Malaysia, Pharmaniaga Bhd, which has a "fill-and-finish" facility for Covid-19 vaccine manufactured by China's Sinovac, said in June that it "aims to accelerate the growth of the halal vaccine manufacturing business with various types of vaccine development projects" and that the facility is "targeted to start operating in 2024".
As the country celebrated Malaysia Day on Sept 16, Indonesian Health Minister Budi Gunadi Sadikin told Reuters that the archipelago is in talks with the World Health Organization (WHO) and six drug companies to become a "technology transfer hub" to manufacture new-generation vaccines that can be quickly adapted to handle new virus variants — telling the latter that Indonesia would prioritise its purchase of Covid-19 vaccines from companies that shared technology and set up facilities in the world's fourth most populous country with more than 276 million people.
Apart from vaccine-making, the ability to manufacture Covid-19 test kits as well as faster and cheaper ways to accurately trace and isolate cases would also provide an added advantage. In May, for instance, Singapore approved the use of a Covid-19 breath test that gave results within a minute that was developed by Breathonix Pte Ltd, a healthtech start-up of the National University of Singapore. The breath analysis that is installed at border points with Malaysia will reportedly be carried out alongside Covid-19 antigen rapid tests. MyEG Services Bhd in May entered into a memorandum of understanding with Breathonix to introduce the rapid breath test in Malaysia.
It remains to be seen if Malaysia will trim allocations for other ministries to be able to raise allocations for the MoH — both for the release of the five-year 12MP on Sept 27 as well as the upcoming Budget 2022 on Oct 29.
Half of DevEx goes to four ministries
According to The Edge's compilation of data on development expenditure that had been publicly released at the time of writing, close to half of the RM253 billion allocation for development expenditure under 11MP (2016-2020) went to four ministries — the Prime Minister's Department, Ministry of Finance (MoF), Ministry of Works and Ministry of Rural Development.
Under Budget 2021, the first under the five-year period covered by 12MP, some 31% of the RM69 billion in development expenditure went to the MoF (RM14.12 billion or 20.5% of allocation) and the Prime Minister's Department (RM7.22 billion or 10.5%).
The Prime Minister's Department received the highest allocation under 11MP at 16% of the total allocation over the five-year period. In 2016, its allocation of RM11.79 billion was 28.1% of the total development expenditure. Similarly, its allocation of RM11.01 billion was 24.5% of the total development allocation in 2017. Allocation for development expenditure to the Prime Minister's Department saw a marked decline in 2018 and 2019 when the Ministry of Economic Affairs was carved out and given a separate allocation.
It was also in 2018 that allocations for development expenditure under the MoF became the highest of all the ministries — something which continued in 2019 (actual spending) as well as 2020 and 2021, according to preliminary and budget estimates for those years.
For Budget 2021, the RM14.12 billion allocated to MoF was 20.5% of the total allocation for development expenditure. Of this amount, RM13.6 billion came under "various capital injections" (pelbagai suntikan modal), according to expenditure estimates by the federal government.
"Various capital injections" accounted for the bulk of development expenditure by the MoF in 2019 and 2020 as well, making up 63.4% and 84.2% of the total allocation to the ministry at RM5.16 billion and RM8.13 billion in 2019 and 2020 respectively. This was up from RM70 million allocated for the same purpose in 2018. More than RM1 billion a year was allocated to a "Facilitation Fund" under MoF in 2018 and 2019, an amount that was reduced to RM300 million in 2020 and did not appear in 2021, according to broad breakdowns in the Federal Government Expenditure Estimates.
The Ministry of Works and the Ministry of Rural Development each accounted for just over 10% of the total allocation for development expenditure under 11MP, followed by between 6% and 7% each for the Ministry of Transport and Ministry of Defence.
Allocation for development expenditure for the Ministry of Education under 11MP would have been RM20.2 billion, or about 8% of the total allocation if one were to combine the allocations to the Ministry of Education and the Ministry of Higher Education (see table).
Whether these allocations yield the intended benefits for the country, people and economy lies in how well the spending is targeted and programmes executed.
More resources for development expenditure from 2023, says Tok Pa
Minister in the Prime Minister's Department (Economy) Datuk Seri Mustapa Mohamed, who oversaw the preparation of the 9th Malaysia Plan (2006-2010) a decade and half ago, was tasked to ensure that the nation's latest five-year plan can correct long-standing structural vulnerabilities that have been amplified by the Covid-19 pandemic. Here's what he told The Edge ahead of the tabling of the 12th Malaysia Plan (12MP) on Sept 27.
The Edge: The 12MP has been delayed for over one year and the pandemic means that it needs to be better than all other plans. What can you tell people who have high hopes for the 12MP, and sceptics who think this is just going to be same talk but not much change?
Datuk Seri Mustapa Mohamed: Yes, expectations from the people are high. The country and the people have been going through a difficult period in the past 18 months because of Covid-19. Economic activities have been severely disrupted by the unprecedented health and economic crises. Unemployment hit the highest level in almost three decades at 5.3% in May last year. More than 600,000 households from the M40 fell into the B40 category in 2020 and our poverty rate increased from 5.6% in 2019 to 8.4% in 2020. Nevertheless, economic recovery is picking up pace as more and more states have moved from Phase 1 to Phases 2 and 3 in the National Recovery Plan. More economic sectors are being allowed to operate. This will help to generate more jobs and business opportunities.
The 12MP is transformative in nature. It will introduce a number of bold reforms in many areas to address structural issues that have stifled growth, especially those arising from the pandemic.
The 12MP aims to restore economic growth while developing an inclusive society and balanced development based on the spirit of Keluarga Malaysia.
Of course, implementation is important. Thus, the plan will also give more emphasis on ramping up our capacity and efficiency in implementing it. We hope everyone will keep us, the government, on our toes. We will set up a robust mechanism involving civil society, business organisations and the public to provide feedback on the implementation of the plan.
Development expenditure for 12MP (2021-2025) is expected be the biggest to date. Often, development expenditure is cut when there is revenue shortfall and/or an increase in operating expenditure. Is there a commitment to making sure development expenditure would not be cut? How are you making sure that it would not be cut to accommodate any increase in operating expenditure?
With the current economic conditions, the fiscal position of the government will remain challenging in 2021 and 2022. Revenue collections have been badly affected by economic contraction. On the other hand, expenditure has increased substantially, especially operating expenditure, mainly to support Covid-19-related spending. The fiscal deficit is expected to increase to between 6.5% and 7% this year and the government is planning to raise the debt ceiling to 65% of GDP.
Nevertheless, development expenditure is important to support socioeconomic development and economic growth, especially in less developed states like Kedah, Kelantan, Perlis, Sabah, Sarawak and Terengganu.
We need to continue investing in infrastructure like schools, roads, bridges and digital infrastructure. These are the important drivers in uplifting the quality of life of the people. We need to do more for Sabah, Sarawak and the poorer states.
In 2021, which is the first year of the 12MP, RM69 billion* has been allocated for development projects. This is higher than the 11MP, where an average of about RM50 billion a year was allocated.
Even though more resources have to be allocated for initiatives in combating the Covid-19 pandemic, the government is committed to ensuring development projects that are already on the ground running will be continued.
As the economy recovers, we expect more resources to be made available for development expenditure from 2023 onwards, when Covid-19 is expected to be endemic and the economy returns to normalcy, insya-Allah.
* Revised to RM68.2 billion in the pre-budget statement on Aug 31, 2021.