This article first appeared in City & Country, The Edge Malaysia Weekly, on March 2, 2020 - March 08, 2020.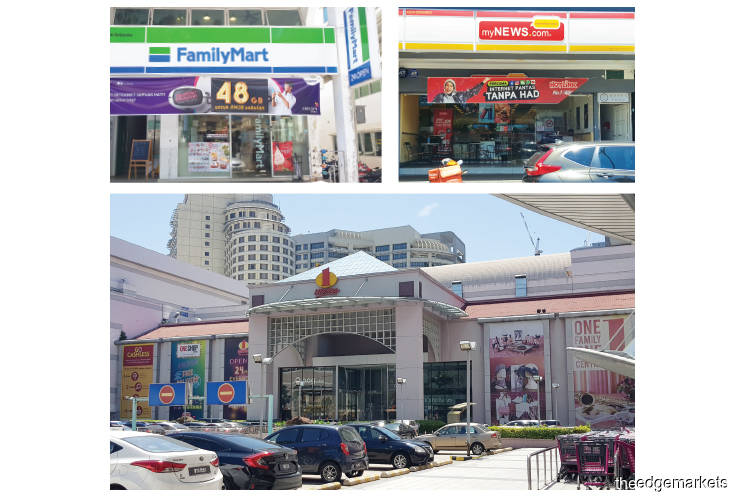 Convenience stores such as Family Mart and myNews see more customers heading their way, whereas malls such as 1 Utama aim at offering better retail experiences for customers.
Pictures by Suhaimi Yusuf/The Edge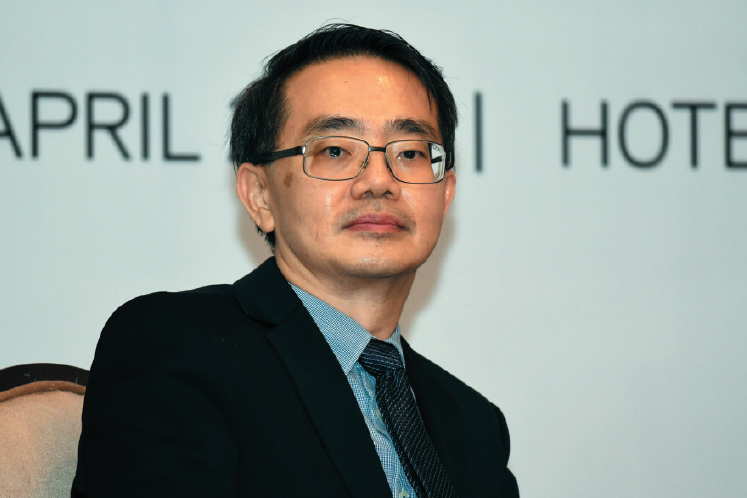 Tan: Implementation of the minimum wage will increase the operation cost of manufacturers and distributors of consumer goods
Photo by Low Yen Yeing/The Edge Property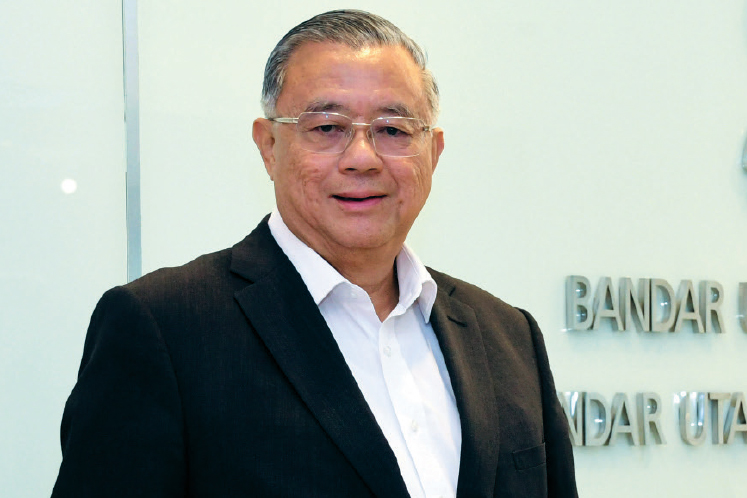 Teo: Malls are no longer places for shopping only
Photo by Low Yen Yeing/The Edge Property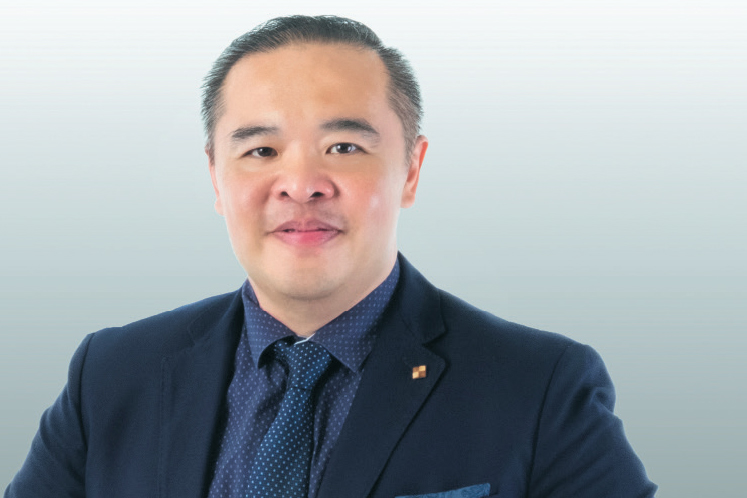 Ooi: The retail industry continues to witness a radical move towards an omni-channel approach
Photo by Knight Frank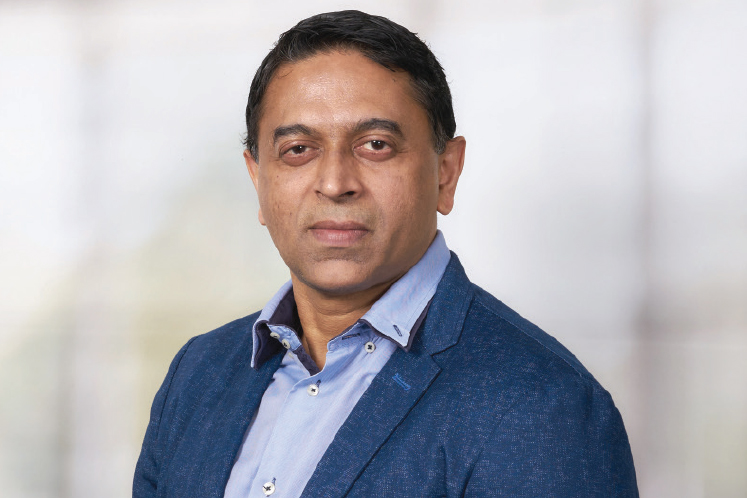 Murli: It is most critical to ensure that consumer experience and satisfaction are the same across channels of interaction
Photo by Savills Malaysia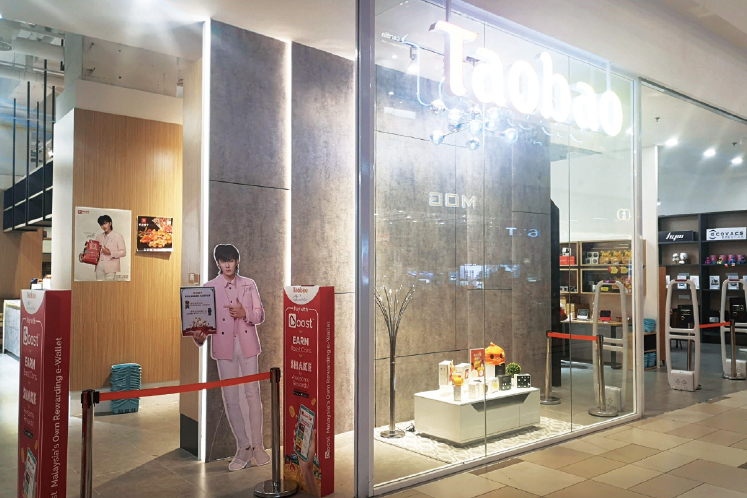 Moreover, China's Taobao opened a physical store in MyTown in KL to expand its market reach.
Photo by J Tan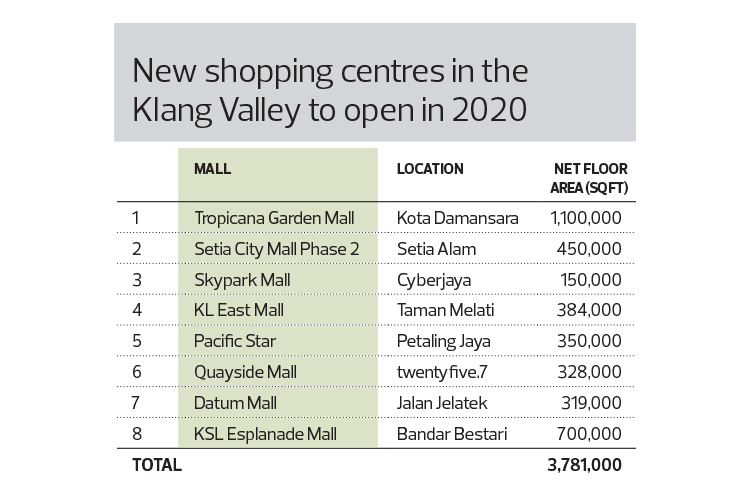 Source: Henry Butcher Retail
With the global and local economies going through challenging and uncertain times, how will the retail industry fare and what measures can players take to stay afloat and even thrive? Several retail property experts as well as the president of the Malaysia Shopping Malls Association share their thoughts on what Malaysians are spending on, what retailers should do to weather storms and how e-commerce has evolved in the country.
Tan Hai Hsin, managing director of Retail Group Malaysia, says several sectors in the industry took a beating last year. "More than one year after the change of political ruling party, Malaysia's retail industry still faces many challenges. Consumers' buying power remains weak, owing mainly to an uncertain economic future, rising cost of living and stagnant wage growth.
"The supermarket and hypermarket sub-sector was the worst performer. Lower spending on grocery and closures of several stores affected this sub-sector.
"The pharmacy and personal care sub-sector was the best performer. Malaysians are spending more on taking care of themselves. They were spending more on health supplements, haircare products, skincare products, bodycare products, cosmetics, perfume and slimming products."
Tan believes that this is because people are living stressful lives and want to pamper themselves.
Knight Frank Malaysia's associate director of retail consultancy and leasing, Ben Ooi, says consumers have become more conservative in their spending.
"The Malaysian Institute of Economic Research (MIER) Consumer Sentiment Index (CSI) dipped nine points to record 84 points in 3Q2019, its lowest reading since 4Q2017. The index has remained below the 100-point threshold for four consecutive quarters, as consumers are increasingly cautious with their spending amid growing concerns about the global and domestic economies," he says.
Besides highlighting that the pharmacy and personal care sub-sector has done well, he also points out that convenience stores, and the fashion and fashion accessories sub-sectors have also performed well.
"Consumers are frequenting convenience stores because of their convenient locations, extended operating hours, one-stop shopping, grab-and-go food service, variety of merchandise and fast transactions. For example, Family Mart offers fresh food at its stores, and myNews is found at nearly all LRT and MRT stations," says Ooi.
Savills Malaysia's associate director — retail services Murli Menon says retail performance has been subdued. "The overall retail market was sluggish in 2019, with most sectors barely managing to hold on to the flat trend except for perhaps the F&B, entertainment and wellness sub-sectors."
According to Malaysia Shopping Malls Association (PPK) president Tan Sri Teo Chiang Kok, while the market has been challenging, members saw an average occupancy rate of 80% and, for more popular malls, the occupancy rate was above 90%.
"It is observed that the successful malls continue to draw in more footfall and shoppers with their marketing and promotion events and their vibrant merchandise mix, which caters for their target market," says Teo. "With many malls opening, however, resulting in increased competition, these new malls are finding it difficult to attract retailers."
He believes government help is necessary to help boost the retail industry and, indirectly, the economy.
"Retail business is slower than in previous years, owing largely to the soft economy and the continuous rising cost of living, which has affected disposable income, as shoppers are generally more cautious about spending on non-necessities," he says. "We will need the government to introduce more impactful policies to boost the overall economy and spending power, which will have a positive multiplier effect."
Teo highlights key government policies and regulations that will affect the mall operators' bottom line and that should be addressed. They include licensing for malls' internal advertising, proposed amendments to the Strata Management Act 2013 that affect strata property malls, the minimum wage that will increase manpower costs, unclear regulations on foreign workers, rising cost of utilities, no-smoking regulations, introduction of service tax for digital services and the rise in cost of petrol that will indirectly increase cost of goods and services.
Teo hopes that, in view of Visit Malaysia 2020, the authorities will help bring in more foreign tourists. He adds, however, that mall operators themselves need to take steps to attract shoppers to the malls.
What will be the impact of the Covid-19 outbreak on mall activity? "It is early days and we are comforted by the quick and decisive actions taken by China, with the unprecedented extent of locking-down cities and [quickly building] dedicated hospitals for quarantine purposes. These actions should better control the spread of the Covid-19 compared with [the handling of SARS]. These actions have indeed given great confidence that China is on top of the situation," says Teo.
Moreover, he believes the dissemination of accurate information through social media and the internet has produced a state of calm among the populace. "Malls and retailers alike have made additional efforts to disinfect their premises and customers are more aware of keeping clean, all augur well in combating any unnecessary contact with the virus," says Teo.
An element that mall management needs is to ensure a good retail experience.
"Strategies that may be undertaken by mall manage­ment will be to provide more 'experiential shopping' to attract footfall … Malls are no longer places for shopping only. The tenancy mix has evolved, with more leisure and entertainment outlets, e-sports and extreme sports outlets, co-working spaces, pet-themed playgrounds and, an obvious nod to today's trends, a selfie museum," says Teo.
Industry outlook
Retail Group Malaysia's Tan forecasts a 4.6% growth in retail sales for 2020, but concedes that it will remain a challenging year for the industry.
"There are a few challenges this year. Externally, trade disputes between countries are not expected to end soon. This has affected economic growth of Malaysia. Consumer confidence levels (CSI by MIER) had been below 100 marks for the last five consecutive quarters. Malaysians are still concerned about salary growth and future job prospects. Also, implementation of the minimum wage will increase the operation cost of manufacturers and distributors of consumer goods. Retailers are likely to increase prices. Also, the introduction of foreign digital tax in January will lead to high costs for end-consumers," he says.
Still, Tan sees a silver lining during this slow trend: While the minimum wage might increase costs of operations, it will also raise the purchasing power of the low-income urban population. Moreover, 15 million Malaysians will benefit from the RM30 monetary incentive from e-wallet providers. And with Visit Malaysia 2020's target of 30 million foreign arrivals, the beneficiaries will be retailers in major cities, tourist attractions, theme parks, resort islands, airports and cruise centres.
Tan does not see the Covid-19 outbreak having an adverse effect on the retail sector. "Malaysians are still visiting shopping centres and retail shops. Foreign tourists — excluding those from China — are still coming to Malaysia." He notes, however, that retailers depending on Chinese tourists during the Chinese New Year period were badly affected, and it is too early to tell whether there will be a negative impact on the retail sector's growth.
He adds that the dining and services sub-sectors will shine this year, along with personal care. "The business of spa, beauty care, slimming, body massage and cosmetic surgery will continue to grow this year," he says. "Supermarket and hypermarket operators in Malaysia went through a consolidation stage in 2019. The closure of bricks-and-mortar grocery stores is not expected to worsen in 2020."
Echoing Tan's comment about more people pampering themselves, Savills' Murli says: "The current trend towards pampering oneself and focus on social activities could mean that F&B as well as entertainment and wellness sectors continue to show growth as long as retailers and operators can live up to consumers' expectations for a unique and satisfying experience that brings them back."
Knight Frank's Ooi also predicts the F&B sector will register positive results this year, pointing out that venues that have or give priority to F&B outlets will attract more people.
"163 Retail Park, the latest mall in Mont'Kiara, is a good example of an F&B-oriented mall. It enjoys a constant flow of customers. Design and branding of the F&B outlets also play a crucial part in attracting more customers," says Ooi.
For PPK's Teo, the outlook for the retail industry requires teamwork among all relevant parties to benefit the economy. "To bolster the economy at large, it will require concerted efforts by the authorities and government, in consultation with the private sector — malls and retailers — to resolve the pending issues. Essentially, the economy needs a tremendous kick start to begin a positive multiplier effect for all and rising costs need to be controlled.
"Malls and retailers will need to be proactive and continuously evolve to meet the needs of shoppers and, as proven in the past, malls largely remain resilient but will need to renew, refresh and regenerate to remain competitive at all times," he says.
Omni-channel shopping
So, what do retailers and the industry need to do to weather the ongoing challenges? According to our retail consultants, it will require adopting new technology and accepting that consumers today need more than just advertising to attract them to buy products.
"Retailing today is omni-channel. Traditional retailers cannot rely solely on physical stores to grow," says Retail Group Malaysia's Tan. "They need to provide multiple channels to reach out to modern consumers. Even online retailers are doing so. For example, Christy Ng (a footwear and handbag company) is selling products online, and has a physical store and TV shopping channel."
Knight Frank's Ooi concurs. "The retail industry continues to witness a radical move towards an omni-channel approach. Notable retailers that have been expanding from online to a physical store are Taobao and China's home living brand, Samanea by Lessohome.
Savills' Murli agrees, stating that retailers need to know what their customers want and then give them what they want through various channels.
"While the actual proportion of business generated by each channel — online, offline or bricks-and-mortar — may vary from brand to brand or by category, it is important to understand that [both the present and future] are equally important, and it is most critical to ensure that consumer experience and satisfaction are the same across channels of interaction or communication as well as transaction," he says.
Murli adds that positive or negative feedback is nearly instantaneous and can have an impact on the business; thus, knowing your customers' needs is vital.
Retailers need to embrace and understand the omni-channel approach, as online shopping has grown quickly.
"The retail industry — physical stores, excluding independent retailers, hawkers, traders and services — is estimated to be worth RM107.5 billion in 2019, although the last-quarter results are not ready yet, compared with RM103.7 billion in 2018," says Tan. "For the last two years, online sales — physical retail goods, excluding services — has been maintained at 3% of the total retail industry value."
The emergence of e-commerce — once feared as sounding the death knell for physical stores, having caused some to shutter — is now seen as a complement, and not a competitor, in the industry.
"E-commerce is not replacing physical stores anytime in the near future. In recent years, both sides of the retailing format are crossing over into each other's territories. This trend will continue," says Tan.
"Online retailers opened more physical stores in 2019, such as DUCK, Christy Ng and Redtick. We The People Store — a crowdfunding retail store from Singapore — opened in Intermark Mall to showcase products from new start-ups. Taobao from China opened in MyTown and JD.com, also from China, opened the largest showroom in Southeast Asia with 50,000 sq ft in Quill City Mall.
"More traditional retail companies offer online shopping through third-party providers — such as AEON Big, which tied up with Shopee. More retailers are offering the pick-up-at-store option for online purchases. Traditional retailers need to invest more in social media to promote its products and services."
Aside from being a way to reach out to consumers, e-commerce provides data that can help retailers know exactly what they want and stay relevant to the always-switched-on consumer.
"E-commerce and online browsing yield a wealth of data and information that can be used to further enhance product and service offerings as well as experience offered in physical stores to help drive consumers back to the stores," says Savills' Murli. "Consumer research on buying behaviour or product feedback, which previously took weeks or months to gather, can now be done almost in real time."
The growth of e-commerce, according to PPK's Teo, has had an impact on malls, and the association's members are embracing the change to attract customers: "E-retailing currently makes up 4% to 5% of retail transactions and as it appeals largely to millennials, it will continue to grow albeit at a slower pace compared to other countries. Malls have also catered for this trend by introducing pick-up points for e-purchases at strategic locations at the malls, and this will encourage footfall to the malls."
This year, Tan says, eight new malls will open in the Klang Valley, with a total of 3.781 million sq ft of net lettable area (see table).
"Last year, 135 overseas brands from 20 countries set up their first outlets in Malaysia. Taiwan (38 brands) and China (34 brands) were the two countries with the highest number of brands in the country. F&B outlets accounted for 70% of the new brands. We expect more brands to enter the Malaysian market this year," he says.
The retail industry may be assailed by numerous challenges, but perseverance and taking note of what the consumer wants will help stand it in good stead.
Economic stimulus to boost consumer spending
As Malaysia awaits the forming of a new cabinet, the retail industry is anticipating the the new government's announcement of its fiscal stimulus package and other policies to bolster the economy. 
"We are earnestly looking forward to the announcement of the stimulus package by the government [for us] to complement and provide assistance in mitigating the challenges of a slowing economy, [exacerbated by] the negative impact from the Covid-19 situation," says Malaysia Shopping Malls Association (PPK) president Tan Sri Teo Chiang Kok in a recent email interview.
The Covid-19 outbreak has resulted in fewer shoppers at retail outlets, according to the Malaysia Retailers Association (MRA), Malaysia Retail Chain Association, Bumiputra Retailers Organisation, Asean Retail-Chains & Franchise Federation and Branding Association of Malaysia. To reduce the impact of the virus outbreak, they sent out a joint press release on Feb 17 appealing to landlords of shopping malls and shophouses to offer 30% to 50% rebates on rent for at least six months starting from February, as members have reported a drop in sales of as much as 50%. Some expect further drops in the next three months. They also requested for flexible operating hours and incentives such as free parking for shoppers, complimentary booking of atrium areas and marketing support for both retailer-driven promotions and mall-wide marketing initiatives to boost sales.
In response, PPK sent out a press release on Feb 18 stating that it was too early to consider giving rental rebates and the situation would be monitored.
In a recent email interview, MRA president James Loke says some landlords have given rebates and provided flexibility in operation hours. "We hope that more landlords will follow suit to keep Malaysia's retail ecosystem going," he says.
Loke also hopes for government measures and policiies that will stimulate consumer spending and assist retailers as well as promote growth by inviting companies in the information and communications technology (ICT) and Internet of Things segments to help accelerate the digital transformation of the retail industry with the use of big data for the "intelligentisation and modernisation of the retail business."