This article first appeared in The Edge Malaysia Weekly, on September 16, 2019 - September 22, 2019.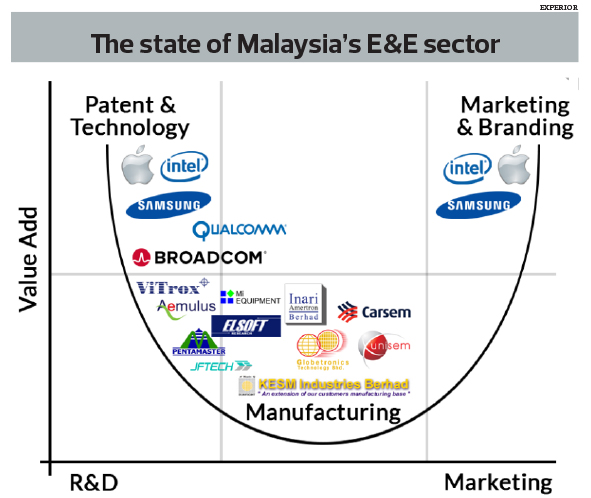 Click / Tap image to enlarge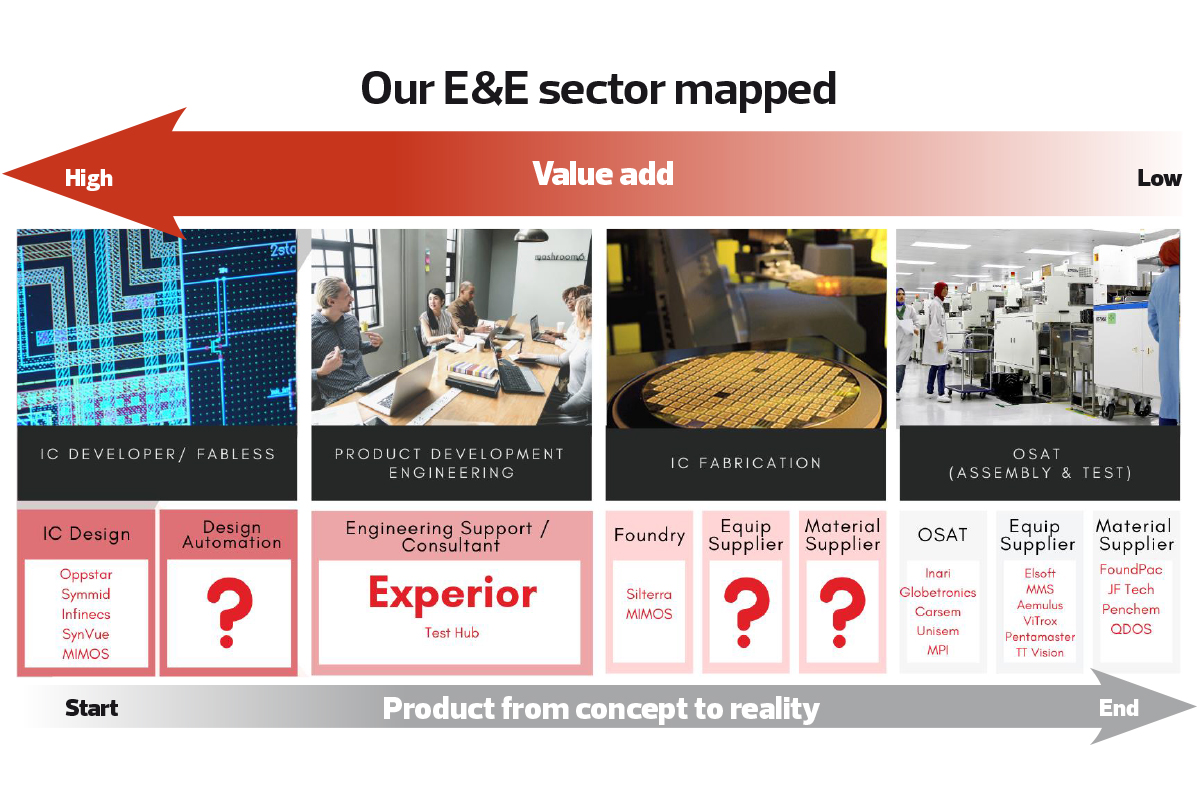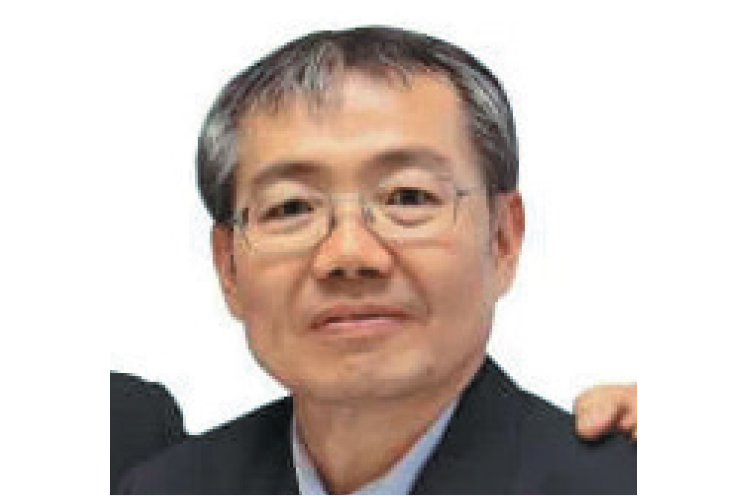 Ng: We haven't seen much design activity among the local players in the past 20 years.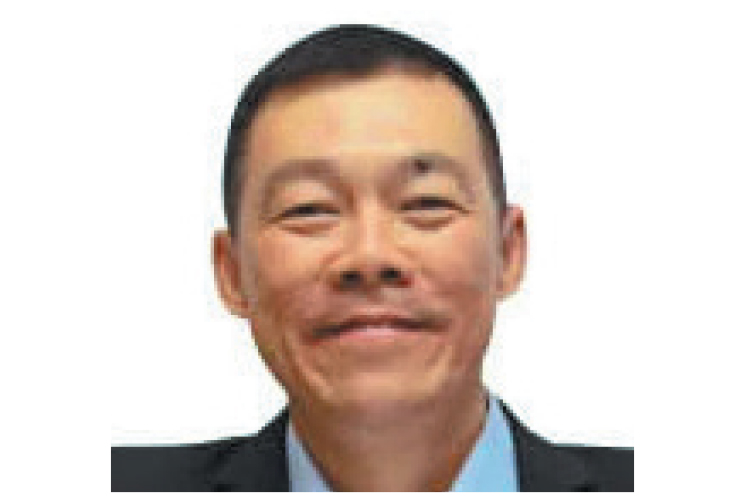 Cheah: We should encourage more youngsters to pick up hardware design.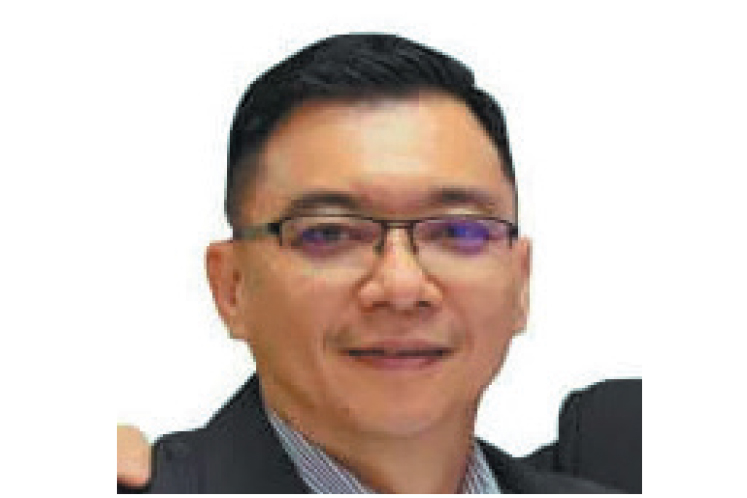 Tan: We should make Malaysia a tax haven for high-skill knowledge workers.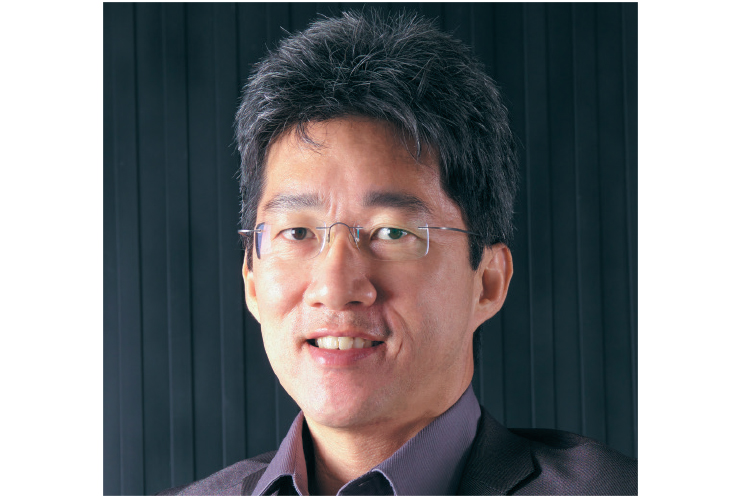 Khoo: All the IP invented by Malaysians belong to the foreign companies they work for.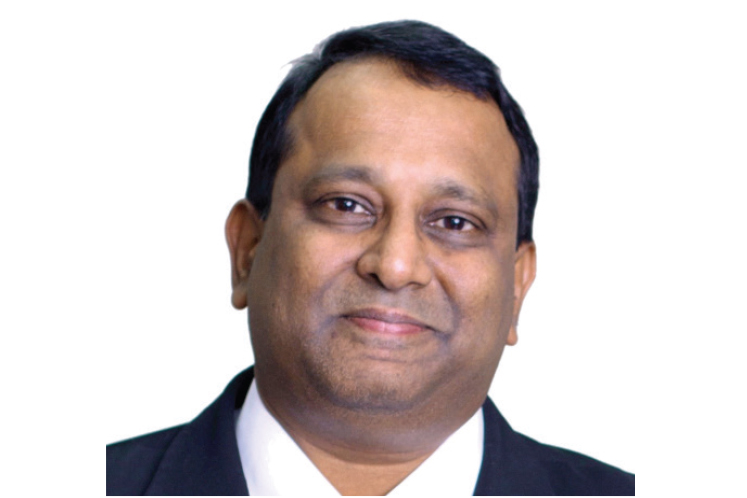 Kalai: There are signs that the others have caught up and overtaken us.
IN the past two decades, several Malaysians have made the nation proud on the global electrical and electronics (E&E) stage.
Sekinchan-born Datuk Pua Khein Seng, for example, is world famous for having invented the pen drive when he was only 27 while Tan Hock Eng, an MIT and Harvard graduate who hails from Penang, is the semiconductor industry's most admired and feared boss as well as one of the highest-paid CEOs in the US.
But suffice it to say, neither of them made a name for themselves in this country.
An electrical control engineering graduate of the National Chiao Tung University in Taiwan, Pua co-founded Phison Electronics Corp in 2000 before the tech company was listed on the Taiwan Stock Exchange four years later.
Tan, meanwhile, is the president and CEO of Broadcom Inc, a semiconductor giant that launched a jaw-dropping US$117 billion hostile takeover bid for rival Qualcomm Inc in 2017 — a deal that was eventually blocked by US President Donald Trump, citing national security concerns.
The question is, will we ever see a Malaysian version of world-class industry giants such as Phison Electronics and Broadcom? And is the country doing enough to stop the brain drain?
First, one has to understand the history behind Malaysia's E&E sector.
Starting in the 1970s, Penang attracted several multinational corporations (MNCs), such as Advanced Micro Devices, Agilent Technologies (formerly Hewlett Packard), Renesas, Intel, Osram and Robert Bosch, to set up shop on the island.
Subsequently, outsourced semiconductor assembly and test (OSAT) companies such as Unisem (M) Bhd, Globetronics Technology Bhd, Inari Amertron Bhd and Malaysian Pacific Industries Bhd were established to provide outsourced services, including assembly, packaging and testing, to the MNCs.
The OSAT companies and other MNCs, in turn, created a need for automated test equipment manufacturers such as ViTrox Corp Bhd, Elsoft Research Bhd, Aemulus Holdings Bhd, MMS Ventures Bhd and Pentamaster Corp Bhd.
Over the years, Penang became an E&E success story, which saw it being dubbed "The Silicon Valley of the East", while the sector began to contribute significantly to the domestic economy.
But the fact remains that most of the E&E companies listed on Bursa Malaysia are mainly involved in the mid to lower end of the value chain, serving foreign semiconductor manufacturers, brand owners, integrated circuit (IC) developers and fabricators.
This raises the question as to whether the local E&E sector is complacent and not prepared to move out of its comfort zone. What is holding back their ability to innovate and move up the value chain?
According to Zakiah Jaafar, Deputy Secretary-General (macro) of the Ministry of Economic Affairs, the local E&E sector was established to address the high unemployment rate of 5% to 6% in the 1970s.
"We were supposed to bring in technology through foreign direct investment, licensing and joint ventures. This was supposed to give us access to export markets. We did well for two decades until the 1990s. We enjoyed full employment. Basically, any Malaysian who wanted to work could find a job in the E&E sector," she says.
"But after the 1990s, we realised that the E&E sector could do better in terms of stronger linkages and spillover effects on the domestic economy. If you look at our E&E industry today, our production structure is generally labour-intensive. We are still at the lower end of the value chain."
Zakiah highlights the fact that domestic value-added products make up only 44% of Malaysia's total E&E exports compared with China's 70%, Indonesia's 68% and South Korea's 64%.
More urgent than ever
"We want Malaysia to get into more design and development activities, we want to have state-of-the-art facilities and we want to have more high value-added responsibilities in the global supply chain," American Malaysian Chamber of Commerce chairman Datuk Seri Wong Siew Hai tells The Edge.
He acknowledges that Malaysia's E&E sector has been trying to move up the value chain for a long time but he sees urgency now more than ever as more countries play catch-up.
"India wants to do all the things we are doing. We have to do more complex work, bring the latest technology to our country. We have to break away and do something more than what we have been doing in the past," he stresses.
Pentamaster Corp Bhd co-founder and chairman Chuah Choon Bin agrees that local E&E players should move up the value chain, although he admits that it is easier said than done as Malaysia lacks engineers who are entrepreneurial enough.
"Like it or not, not many local companies or high-technology firms can attract good engineers because most of them are working for the MNCs. It is not entirely true to say that the MNCS pay better than the local firms but the thing is, funding for local startups is not easily accessible," he says.
Chuah points out that Malaysian companies such as Pentamaster, ViTrox and MMSV are still very good at automated equipment manufacturing for semiconductor back-end whereas the likes of Unisem, MPI and Inari are specialised in contract manufacturing for the assembly and testing of semiconductors.
"As for Pentamaster, we are at the middle [of the value chain] because we cannot get skilled engineers or engineers with master's and PhD here. Our education system needs to be improved and the government should tackle the real problem," he says.
Misconception?
However, Deputy Minister of International Trade and Industry Dr Ong Kian Ming begs to differ. He says it is a mistake to think the E&E sector has been stuck at the lower to mid end of the value chain, given that the value and complexity of the existing products have increased over time, even at assembly level.
"Among all the segments in manufacturing, the level of automation is the highest in E&E because of its exposure to global competition. There is still a perception that Malaysia only hosts the lower end of the E&E value chain because the industry, as a whole, has not sold itself enough in terms of the innovation, R&D and value-added it provides the sector, not just in Malaysia but also regionally and globally," he says.
While he acknowledges that there is room for improvement, Ong opines that the notion that Malaysia's E&E players are only involved in assembly and the lower end of the value chain is not reflective of the situation on the ground.
"The industry has not done a very good job of promoting itself. Some companies may not want to attract attention to themselves. They may not think that affects their bottom line. They may think that is the job of the government. Therefore, this narrative does not go out," he remarks.
To Ong, it is not the most important thing to have a Malaysian version of Foxconn Technology Group, whose major customer is Apple Inc.
Foxconn, which is controlled by Taiwanese billionaire Terry Gou, is the world's largest contract manufacturer of electronics and the biggest assembler of Apple products.
Ong believes there are other indirect ways in which Malaysian E&E companies could participate in the supply chain.
"If you look at the Taiwan ecosystem, it is unique. They have always been very entrepreneur-driven. In Taiwan, if you are an engineer, your first dream is to set up your own firm. You may not even want to work for an MNC. In Malaysia, our ecosystem is very different. A lot of engineers work for the MNCs first, gain some experience, and then only they come out to form their own companies," he says.
Solid local ecosystem
Oppstar Technology Sdn Bhd managing director Ng Meng Thai thinks the government should build a sound ecosystem to create more high-end jobs in the local E&E sector.
"We haven't seen much design activity among the local players in the past 20 years because that has been mostly undertaken by the MNCs. How can we attract more people to set up design firms if we don't have a local ecosystem?" he asks.
The problem, says Ng, is that the MNCs pay their employees good salaries, which indirectly discourages them from becoming entrepreneurs.
"Without them coming out, it is difficult to build a local ecosystem. If you look at Taiwan, there is hardly any MNC there because the government supports the local ecosystem. They are purely local whereas Malaysia is purely FDI. It would be good if we could strike a balance," he says.
Oppstar chief technology officer Cheah Hun Wah says design is the heart of an ecosystem. Unfortunately, there is a shortage of talent in hardware design around the world. Last year, China alone needed tens of thousands of IC designers.
"We notice that engineering students nowadays prefer software design to hardware design because they can see the results faster. You programme it and you can see it whereas hardware design takes a lot longer. We should encourage more youngsters to pick up hardware design," says Cheah.
Oppstar senior director Tan Chun Chiat suggests that government agencies enhance policies that lift local companies onto the international stage.
"There is a lack of national IC programmes to propel the nation into the next evolution in the technology space. Passport and ID smart chips are more than a decade old. It is time to create the next design evolution excitement," he says, adding that to attract more young talent and curb the brain drain, Malaysia should provide a lower tax bracket, like in Poland and Romania.
"We should make Malaysia a tax haven for high-skill knowledge workers. Let the nation leverage and seed technology for the future," he remarks.
Own the IP
Experior Technology Sdn Bhd founder and CEO Eugene Khoo says Malaysia needs to outline what is critical to build locally and what is needed to import.
"We are strong on the manufacturing front as we have many experienced players in the segment. However, we need to focus on building the upstream segments in design and development so that we own the IP (intellectual property). We need to plug the gaps if we want to compete globally," he says.
Khoo says Experior has been, and still is, trying to move Malaysia's E&E ecosystem up the value chain. "We want to see more high-tech Malaysian designs and products conceived by Malaysians, invented by Malaysians."
He warns that the E&E industry is volatile and that it is just a matter of when, not if, it will hit a downturn. "Manufacturing, which holds no IP or branding, is the most vulnerable to these downturns. We must move up the value chain to own IP and brands to insulate ourselves against this volatility and to increase our exports. We need to get ahead of the technology curve.
"All the technology or IP invented by Malaysians belong to the foreign companies they work for. We need more Malaysian technology companies so that we have a platform to stake our rightful claims as capable world-class engineers."
As far as Experior is concerned, the company is already at the high end of the value chain, says Khoo.
"Product development and engineering is our forte and it is complementary to design. We don't intend to move to design. We leave that segment to our talented peers at Oppstar and Infinecs. As for downstream, we are already working with companies like Inari and Aemulus, so we'll be staying where we are," he says.
Infinecs Systems Sdn Bhd CEO Kalai Selvan Subramaniam also warns that if Malaysia's E&E companies do not move up the value chain, the country will no longer be an attractive destination for investments, local or foreign.
To him, whether Malaysia is at the mid to low end or at the high end, it is competing with other nations for investments and talent. At the mid to low end of the value chain, Malaysia is also facing competition from China, Vietnam, Thailand, Indonesia and the Philippines.
"These are low-margin businesses and labour-intensive. There are signs that the others have caught up and overtaken us. Since the 2000s, many Japanese electronics companies have uprooted and moved to Vietnam," observes Kalai.
Today, the E&E sector employs nearly a quarter of Malaysia's 2.5 million-strong manufacturing workforce. Kalai points out that since the E&E sector is a key contributor to the domestic economy, the lack of growth opportunities will have far-reaching and long-lasting negative repercussions.
"The challenge for the present generation is to carry on that achievement. By stepping up the value chain ladder, we will position ourselves on a viable path to sustained job creation. We have no option but to keep pace with the high-end E&E clusters in China, South Korea and Taiwan," he says.
Talent mismatch
According to Kalai, talent mismatch is one of the main concerns as Malaysia has insufficient qualified and experienced technical workers to take on higher-value tasks.
One reason for this is the structural nature of the local employment market. There is low demand for master's and PhD holders since most of the job requirements are not knowledge-intensive.
"University undergraduates are inclined to join the job market instead of pursuing postgraduate studies. In the long run, without specialist technical knowledge and skills, their career progress is hampered," Kalai says.
Malaysia has a good ecosystem in place to support back-end semiconductor activities. That has been the foundation of the country's achievements in the sector up to now but it needs to be enhanced.
"The right ecosystem and incentives would encourage people to explore the entrepreneurial path. To encourage entrepreneurship and increase the probability of success within the E&E sector, we need to create a strong entrepreneurial culture and support system," Kalai points out.