This article first appeared in The Edge Malaysia Weekly, on September 16, 2019 - September 22, 2019.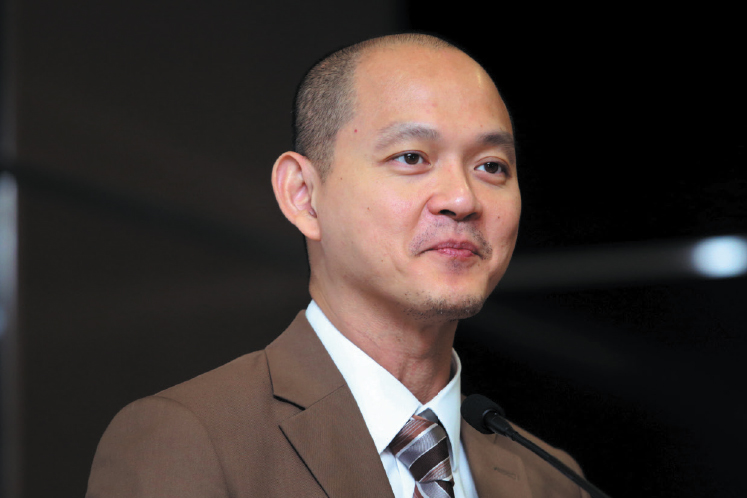 Ong: We can actually see the relocation of production. More importantly, our E&E sector has been able to absorb the additional demand, judging from the export figures. Photo by Sam Fong/The Edge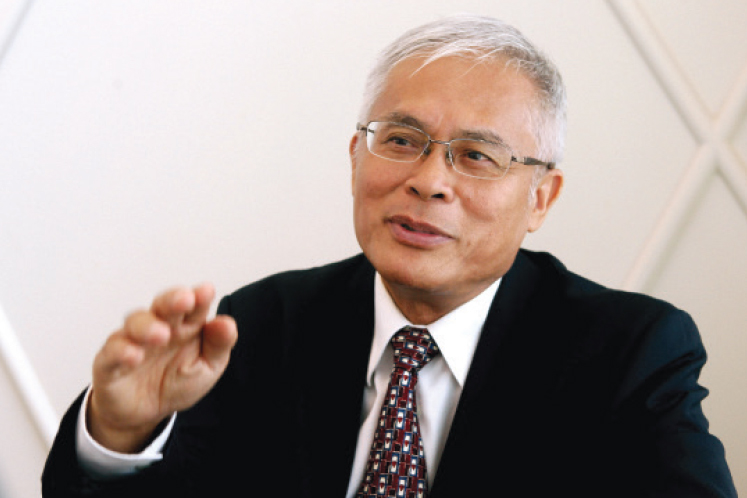 Wong: We can benefit from the trade war if we want to, but we must be selective ... We have to go out and get them. We cannot just sit and wait. Photo by Mohd Shahrin Yahya/ The Edge
MALAYSIA is a world electrical and electronics (E&E) player, producing components such as semiconductors for mobile devices and automotive and computer parts.
In the past year or so, it has been widely speculated that Malaysian semiconductor and semiconductor-related firms would benefit from the ongoing US-China trade war as multinational corporations (MNCs) relocate their plants from China to other parts of Asia to avoid the higher tariffs imposed by the US.
Sceptics do not think Malaysia can absorb the spillover orders from China if the MNCs do come here to avoid the crossfire in the trade war.
However, according to Deputy Minister of International Trade and Industry Dr Ong Kian Ming, the export figures indicate that Malaysia has been one of the beneficiaries with MNCs, especially US-based ones, in the E&E sector shifting their production here from China.
"It is already happening. We can actually see the relocation of production. More importantly, our E&E sector has been able to absorb the additional demand, judging from the export figures," he tells The Edge.
Between January and July, Malaysia's E&E exports to China dropped 0.9% year on year while those to Hong Kong declined 4.2%.
But this was more than made up by the increase in exports to other markets that are linked to the US' E&E supply chain, including Singapore (4.1%), Taiwan (39.3%), Thailand (4.6%) and Vietnam (23.1%).
Malaysia's E&E exports to the US increased 10%. "Our E&E sector has an established, mature setting in Penang. We have hundreds of companies there. When the trade war began, there was an immediate increase in production relocation. As a result, some of our Malaysian companies are seeing increased orders and this is clearly reflected in the statistics," says Ong.
He adds that although total exports from January to July dropped 0.4% y-o-y to RM569.5 billion, E&E exports grew 4.2% y-o-y to RM217.9 billion.
Indeed, the sector's 38.3% share of total export from January to July was an increase from 37.4% during the previous corresponding period.
Recall that the China-US trade tension deepened when a 10% tariff was levied on US$200 billion worth of Chinese imports in September last year, followed by retaliation by China on US$60 billion worth of US imports.
In May, the US increased its tariffs on the Chinese imports — which include semiconductors and integrated circuits (ICs) — from 10% to 25%.
Given the escalating trade war, many global semiconductor companies were left with little option but to mitigate the impact of these tariffs by shifting production out of China.
For perspective, in a simplified three-country global value chain for the production of electronic devices, Malaysia exports ICs as intermediate goods to China, which exports electronic devices such as computers as final products to the US.
American Malaysian Chamber of Commerce (Amcham Malaysia) chairman Datuk Seri Wong Siew Hai says Malaysia should attract more MNCs to help strengthen the local E&E ecosystem and supply chain.
"We can benefit from the trade war if we want to, but we must be selective. What is important is to figure out what Malaysia really needs, what are the gaps (in the value chain) and what kind of technology we want to bring in. I don't think we should bring in everything. We should choose the higher-value ones," he stresses.
"We have to go out and get them. We cannot just sit and wait. Ideally, we hope to see these MNCs building factories here."
Ong points out that most of the E&E companies in Malaysia have some spare capacity in their production lines.
With the increase in orders from their major US-based customers, many of the contract manufacturers ramped up their production. "The existing players in Malaysia see this as an opportunity to increase production on their own or through their subcontractors. The players include Inari Amertron Bhd, ViTrox Corp Bhd and Pentamaster Corp Bhd, which are Penang-based listed companies," he says.
For instance, Inari invested in a new plant in Batu Kawan, which began operations at the end of last year, while ViTrox moved into its new facility, also in Batu Kawan, last year.
Pentamaster's new production facility opened this year and the group is looking to increase its investment in the near future.
Similarly, non-listed companies in the E&E sector have also invested in capacity expansion. It is worth noting that Taiwanese electronics firm Hotayi Electronics (M) Sdn Bhd, which has been operating in Malaysia since 1992, has reinvested RM1 billion in a new 350,000-sq-ft production facility at Batu Kawan Industrial Park, Penang.
"This is not merely a Penang-based story. While Penang is the most important state for the E&E sector, there are also big players in Kedah, Selangor, Melaka and Johor," says Ong.
For example, VTech Holdings Ltd, a Hong Kong-listed electronics manufacturing services (EMS) firm, completed its acquisition of the Pioneer DJ factory in Muar, Johor, last year. This is the only factory it operates outside China.
"The acquisition process started before the US-China trade conflict and now, this company is benefiting from its acquisition," says Ong.
German E&E giant Infineon Technologies has also increased its investment in its front-end research and development and manufacturing facilities in Kulim, Kedah, as well as its back-end facility in Melaka.
"The question is whether this ramp-up in production and orders is sustainable. My answer is yes," says Ong.
He notes that the US-China tensions will continue, regardless of the results of the 2020 US presidential election. As such, many MNCs from the US, Europe, Japan and Taiwan will continue to view Malaysia as a safe and stable investment location for their E&E operations.
"The more interesting question will be whether Chinese companies in the E&E sector will shift their operations to Southeast Asia. Right now, most of them are still too comfortable and dependent on the manufacturing supply chain in China, especially in places like Shenzhen and Dongguan in Guangdong province," says Ong.
"But if some of these companies emerge as regional or even global players in the E&E sector — and this may be spurred by the US-China conflict — they would have to expand outside China. If this is the case, Malaysia will be in a good position to attract this sort of E&E investment."