This article first appeared in City & Country, The Edge Malaysia Weekly, on December 31, 2018 - January 06, 2019.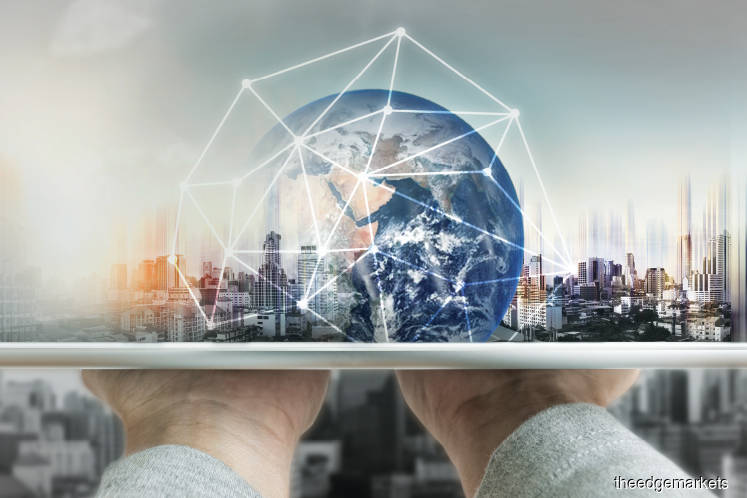 Property development is a complex business, requiring a clear understanding of the various processes, from government approvals to the design, layout and construction of buildings. One mistake can cost millions of ringgit. Furthermore, Malaysia's property sector is steadily evolving to meet the latest demands and the market's expectations of developers are high. Thankfully, the next generation have been groomed to take on the challenges of the future. We find out what their aspirations are, who keeps them on a secure footing and what they hope to bring to the landscape.
Tiah Joo Kim
TA Global Bhd CEO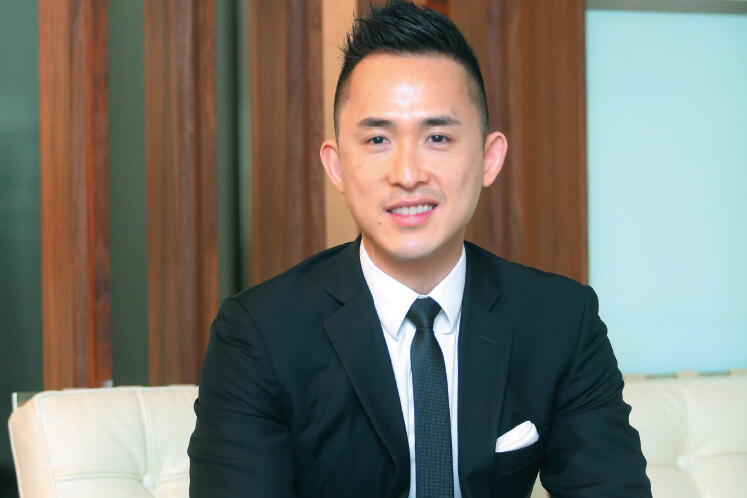 How long have you been with the company?
I joined over 10 years ago as deputy CEO of TA Enterprise Bhd before becoming CEO of TA Global Bhd in 2016. The summary of my job responsibilities is: everything! A CEO is the leader who steers the development and implementation of the overall organisation's strategy and vision. But a CEO is also the one held accountable for the success or failure of the company's efforts, across the board.
What new ideas have you introduced since?
There are many things in the pipeline that can be defined as innovative to our company. But more than that, one of our main focuses currently is to solidify the right culture and bring on board the right people who are able to execute our vision and instil the values needed to take us where we want to go. New ideas can only thrive in an environment that is conducive to open dialogue and communication. We also need people who are passionate about what they do and hungry for growth. Innovations do not come from learning or copying ideas that have been done or proved elsewhere as they might not necessarily suit your company or your target market. It's really about understanding the vacuum and available opportunities and knowing how to take advantage of them by coming up with good solutions catering for the needs.
What challenges do you face in your current role and how do you deal with them?
The greatest challenge remains the external market environment and elements not within our control, such as updates of government policies or economic conditions. This makes me prudent and careful about every decision I make. As CEO, I try my best to keep abreast of every aspect and available data, and allow the knowledge to facilitate my decisions. There will be times when I'm required to make decisions with incomplete information. What's key is to build a strong team that can provide me with enough clarity to make the most educated decision as a leader.
What or who inspires and motivates you to keep doing what you are doing?
There are a few motivations — God because it is a joy knowing that I have given my best to Him; my parents because they love me so much and I wish to make them proud; and lastly, I admit that there is an underlying insecurity within me that constantly questions if all that I do is good enough. Oddly, this is the engine that drives my behaviour to work harder to ensure that I succeed in every effort. After all, life is what you put into it. The more you put in, the more you get out of it. This applies to not only business but everything else in life.
What are your plans for the company and yourself?
To continue to do what we do best: building the most iconic projects that shape the skyline, creating differentiated experiences for people through our offerings, fostering communities and growing our income-holding assets.
Ahmad Khalif Mustapha Kamal
Setia Haruman Sdn Bhd executive chairman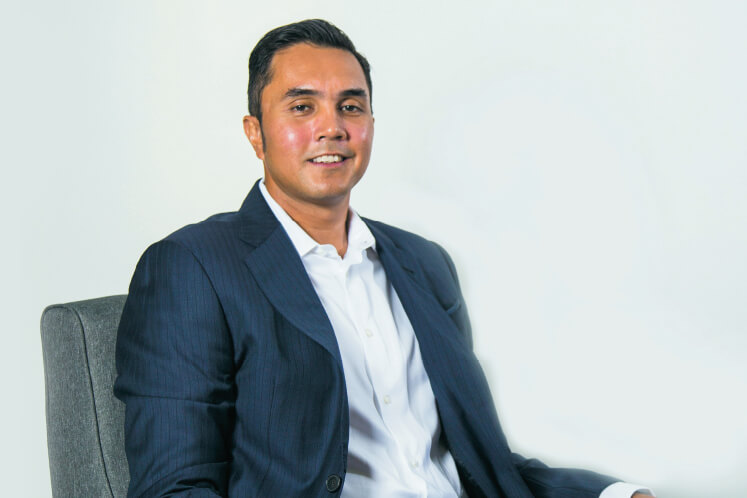 How long have you been with the company?
I have been with Setia Haruman for six years. In 2012, I was appointed director and three years later, executive chairman. As a director, I held a collective responsibility with other board members to provide direction to management. As executive chairman, I became more involved with setting strategic directions, monitoring the company's performance, getting involved with stakeholder management and overseeing the implementation of the company's action plans.
What new ideas have you introduced since?
We revisited the company's plans to make Cyberjaya a global tech city and at the same time become a more liveable city. We shifted our focus from infrastructure building to becoming a builder of cities that shapes future communities. To do this, we had to relook at ourselves internally and tweak our culture and people. We re-examined all our products and services to be more future-focused in line with this thinking. We also embarked on rebranding and changing the public image of Setia Haruman. Specifically, I was interested in our teams' behavioural change but we also changed our collaterals and logo as part of the process.
What challenges do you face in your current role and how do you deal with them?
The main challenge the company faces is the prevalent economic and political situation. To overcome this, we focused on communications and collaboration. We work closely with all the stakeholders of Cyberjaya and have frequent engagement sessions with our main stakeholders, especially the evolving Cyberjaya community.
What or who inspires and motivates you to keep doing what you are doing?
My father [Tan Sri Mustapha Kamal]; he is a truly remarkable person who successfully built a family business legacy from scratch, not forgetting his philanthropic efforts. The other person who inspires me is my father-in-law Tan Sri Bustari Yusuf. Both are remarkable entrepreneurs who have achieved great things.
It might be a Herculean task but I intend to emulate them and their efforts while introducing my own ideas to make Setia Haruman relevant to the ever-changing market, ultimately creating my own legacy. Also, it's not that often that you get the opportunity to curate a city in your lifetime.
Apart from that, there are business associates within the group and my team members who inspire me with their ideas and contributions to ensure the success of our projects.
Last but not least, my family keeps me grounded and inspires me to make a difference.
What are your plans for the company and yourself?
Setia Haruman's vision is to realise Cyberjaya's full potential by 2035 as a private-public investment project worth in excess of RM100 billion with a total population of 500,000, and as the preferred leading global liveable tech city and hub for education and innovation. On a personal level, I intend to continue the legacy of my father, contribute to the nation and spend more time with my family.
Lee Yoke Har
IOI Properties Group Bhd executive director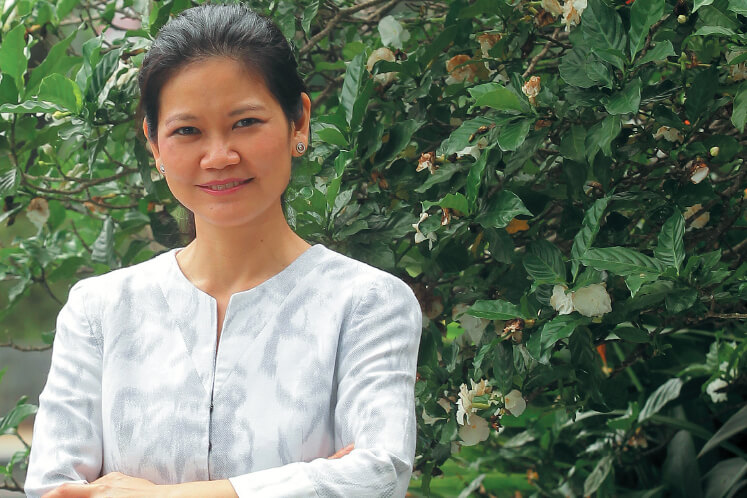 How long have you been with the company?
I have been with IOI for 23 years. I was a legal executive for eight years, then moved on to spearhead the implementation of ISO 9001: 2005 procedures for the group before moving on to quality control and assurance, operations. Subsequently, I took on the roles of sales and marketing and design development.
What new ideas have you introduced since?
Ten years ago, we started our first community loyalty programme called IOI Privilege Card where our property buyers could enjoy discounts when patronising merchants located within our townships, get priority parking and enjoy extra rebates for repeat buys.
At around the same time, we developed what we believe was the first customer relations management (CRM) system in the real estate industry to track the progress of our defect rectification works. The system also provided analysis of the type and nature of defects raised by purchasers, which gave us insights into product improvement.
With the CRM portal, the natural progression was to establish a Customer Service Department, now renamed Customer Care Unit, to provide a one-stop centre for customer feedback and grievances.
In the past five years, we have implemented various innovative sales packages, such as Buy Now Pay Later, Groupbuy, Gaodim and Rent to Own.
In terms of product design, we came up with the first double-volume dining area in terraced houses to bring natural light to the centre of intermediate houses, which is usually dark. The same concept is used in the lower units of townhouses.
What challenges do you face in your current role and how do you deal with them?
The real estate landscape has changed tremendously in the past eight years or so. Previously, the property cycle was subdued and somewhat predictable. In recent years, however, the cycles have been a lot shorter and more volatile, making it difficult to decipher the trend or pattern.
Most people who have seen our homes will agree that those are their dream homes but they cannot get the loan margin they want to finance the purchase and the banks are downgrading the valuations without taking into account the difference in the quality of finishes, design and the extent of facilities and amenities provided.
Costs have escalated due to more compliance requirements and higher purchaser expectations in terms of product quality and service levels.
The prevalence of social media has made our risk to reputation damage much higher. Although our workmanship achieves a high QLASSIC score of 80 generally and our customer satisfaction exceeds 75%, with something as complicated as a building whose completion involves hundreds of thousands of people, it is almost impossible to be perfect and we will continue to have to appease dissatisfied customers.
The way we are dealing with these very challenging issues is to accept that they are here to stay and change the way we do things, even to the extent of changing our business model.
What or who inspires and motivates you to keep doing what you are doing?
Having a chairman who is the best example of what passion and hard work should be, I am naturally inspired by his 'walk the talk' motto. His record of going to the same site three times on the same day with the last visit being at midnight still remains unbroken.
To me, being passionate about what I do is important as it spurs me on to move out of my comfort zone, be a hands-on leader and keep learning. I am especially driven by a sense of accomplishment in witnessing how IOI has transformed greenfields into homes and business, work and leisure destinations, and shaped and positively influenced the lifestyle of the people living, working and doing business in our developments.
What are your plans for the company and yourself?
Moving forward, IOI will aggressively leverage technology to help us move towards a paperless operation, make our processes more efficient, reduce the construction period and make our designs more cost-effective. We will explore the latest artificial intelligence technologies and mobile applications to help us deliver better and more personalised services and make faster decisions.
Charmaine Lim
Titijaya Land Bhd executive director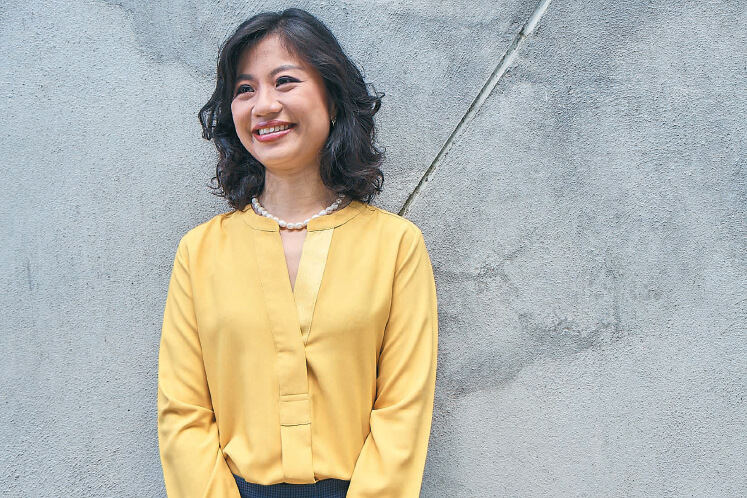 How long have you been with the company?
I joined Titijaya Group as a marketing executive in 2003. After a few years, I was promoted to sales and marketing director, carrying out marketing and promotional activities for ongoing and upcoming development projects for the group. After eight years in the property development industry, in September 2012, I was called to serve as the executive director of Titijaya Group.
What new ideas have you introduced since?
With more professionals opting to live and work in the same place, property developers need to adapt to these dynamic changes as well as be conceptual enough to capture the living patterns of the target market. We are now focusing on studying the target market's living and working behaviour through the use of social media and data analysis, to incorporate the information in designing layouts and facilities as well as marketing and sales strategies.
This is illustrated by my property projects for the group, such as my first one — E-Tiara apartments, where I collaborated with an international interior designer to ensure that compact yet practical living is conveyed on a positive note in our sales gallery; the units were sold out within six months. Subang SoHo is another example — it was the first SoHo project for the group and we did it because we observed that the evolution of technology had created a norm for professionals to work and live in a single space.
What challenges do you face in your current role and how do you deal with them?
As I oversee the company's sales and marketing division, I constantly follow economic, policy and social changes. It requires me to be knowledgeable and well versed in market demands, to be able to deliver and innovate accordingly. In recent years, we have strategised with various professionals and consultants to understand and create a better product mix that fits the people's needs. We largely cater for young buyers looking for their first home, and creating products in the affordable range.
What or who inspires and motivates you to keep doing what you are doing?
My father, for sure. Tan Sri Lim Soon Peng came from a very poor family and faced the toughest years of his life embarking on his business journey. It took him years to grow and stabilise the company he founded in the 1980s and like for a lot of Asian fathers, the experience hardened him into a tough and slightly reserved person. Despite that, he has always been there for us, inspiring us to persevere and be as hardworking as him.
What are your plans for the company and yourself?
Recently, Titijaya has been proactive in exploring joint ventures and partnerships with reputable property developers in the region, such as our latest collaboration with China Railway Engineering Corp and Tokyu Land Corp. Personally, I plan to drive the company towards implementing sustainable and green technology as well as smart technology to improve the planning, development and management of public housing. To do this, I intend to engage with international experts in such fields as architecture and landscaping to gain more exposure to and knowledge of urban planning in other parts of the world. This is so that we can implement all of these in our property developments in Malaysia. Ultimately, our goal as a company is to build sustainable and smart living spaces with a better environment for our customers.
Yeoh Pei Teeng
YTL Land & Development Bhd director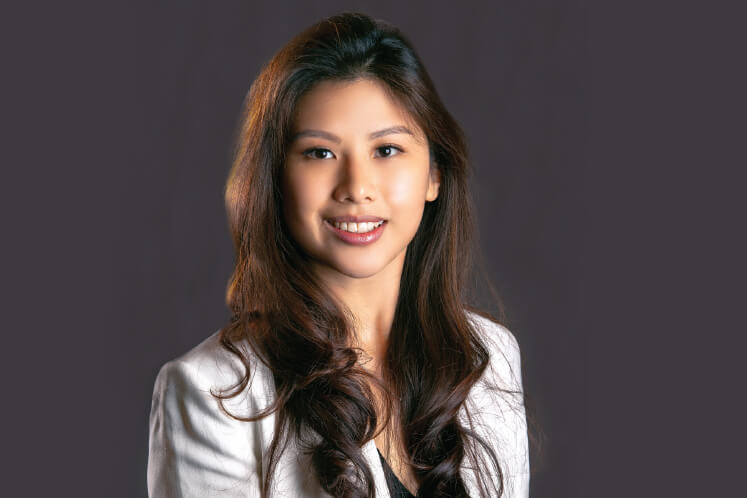 How long have you been with the company?
In September last year, I was appointed director of YTL Land & Development Bhd (YTL Land), a property development arm of YTL Group helmed by my father Datuk Victor Yeoh Seok Kian. My father grew the business alongside his family, hence property was a favourite topic. Familiarity breeds interest, and I resolved to learn more.
Starting with sales and marketing, I also got involved in project planning and development, corporate communications, customer retention and crisis management to understand the business better. This exposure gave me a good idea of the business and its objectives.
What new ideas have you introduced since?
The profile of property buyers transitioning from baby boomers to Gen-X, Gen-Y and the millennials led to a rapid paradigm shift in marketing. Our YTL Land brand has a strong following with the older generation of buyers. For brand positioning, I started to invest in social media to engage with a new emerging market of younger generation buyers.
When I first saw Sentul Depot, a century-old inoperative railway depot in Sentul West, I saw a path to transforming this magnificent building into a lifestyle destination for events and creative uses. The depot opened its doors to some 18,000 visitors over the Malaysia Day 2018 weekend.
What challenges do you face in your current role and how do you deal with them?
The industry worldwide was and is still battling a property downturn. If you ask my father, he'll tell you this is the best time to dive in and learn from adversity. My team and I challenged ourselves with unprecedented concepts and innovative ideas until we were comfortable that we'd got it right; we worked very hard to push back the boundaries. Being relatively inexperienced, I would share my 'young and fresh' perspectives with my colleagues who are far more experienced. We are a productive team because we are always hungry for ideas, open to changes and there is always mutual respect.
What or who inspires and motivates you to keep doing what you are doing?
The freedom to innovate. The historical Sentul Depot caught my attention and when the first opportunity came, we worked on its inaugural event within record time. The success of the event gave an insightful perspective of our vision to unleash the potential of our untapped resources by driving innovative solutions.
My father is my mentor. He imparted to me life's many invaluable lessons. Today, he gives me free rein but we enjoy learning from each other. He keeps me on track and encourages me to learn more, do more and discover more; all of which have led to improved decision-making and problem-solving skills.
What are your plans for the company and yourself?
The focus will be on developing trends and strategic choices to increase brand relevance. The next 10 years will be transformational as we are building for the millennials and in conjunction with an untapped sector, the ageing boomers.
To push our brand forward, we have to broaden our perspective and think differently about designing today with the future in mind. The business must respond to change in this highly competitive business environment. I've been working for the past one year to create the conditions to foster a culture of creativity so that the future for us will be all about innovation.
Lionel Leong
Mah Sing Group Bhd director of group strategy and operations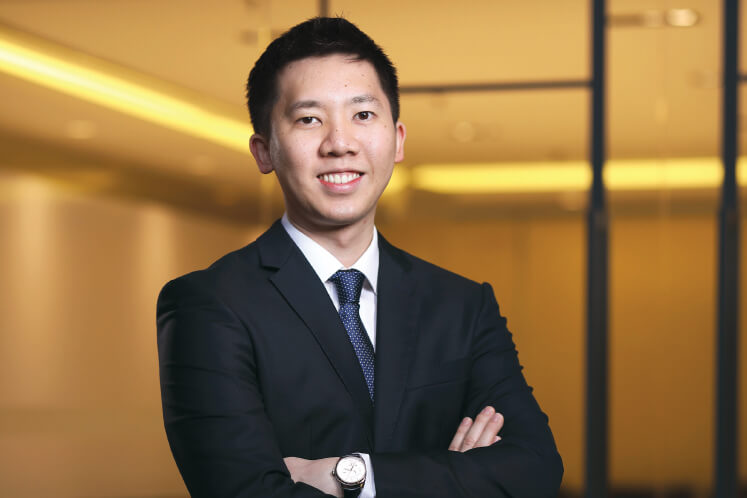 How long have you been with the company?
I've been with Mah Sing for under six years. My initial role was to learn the process cycle of the property development business, working closely with our sales and marketing chief operating officers and heads of project implementation. These were critical years for me as I had to understand the two main operational roles from the ground up. Today, my role as director of group strategy and operations is more about institutionalising our company processes, changing the mindset of our people and championing the digital medium to promote more efficient processes within the group.
What new ideas have you introduced since?
One of the main initiatives that I spearheaded was the introduction of My Mah Sing app. We developed the app with no external proprietary technology with the intention of owning the customer journey and creating a platform where innovation is not bound by external constraints. We believe the app will enhance the customer homeownership experience by providing an efficient communication between homeowners, the property management team and Mah Sing's customer service team.
I also encourage the use of business intelligence tools to report operational data. Starting next year, we will replace weekly sales meeting handouts with digital reports as the primary format for performance illustrations to reduce paper use and provide detailed insights with the help of technology.
We are also looking at using digital apps to enhance the implementation monitoring tools so that we can track the work done by our contractors and consultants. Furthermore, outstanding onsite issues can be raised digitally between the project department and external parties so that it expedites the communication process and improves efficiency.
I'm also involved in brainstorming innovative ideas to enhance the lives of our homebuyers. Incorporating voice assistant systems into new homes and integrating e-payment solutions into our My Mah Sing app are some of the initiatives we are working on. This is a work in progress.
What challenges do you face in your current role and how do you deal with them?
One of the challenges I face involves contrasting views of company policy with my colleagues and senior management team. The key is to be a better communicator on pressing issues and exercising empathy in the right context and with the right timing.
What or who inspires and motivates you to keep doing what you are doing?
God inspires me to be a better leader but when it comes to work ethic, I turn to my father [Tan Sri Leong Hoy Kum]. My father taught me the importance of earning the fruits of our labours and not to feel a sense of entitlement within the workplace and home. I try to find inspiration from watching my dad work late into the night and hearing all the stories about our business journey, the achievements and struggles. I also feel very grateful to be given the opportunity to help the company progress.
What are your plans for the company and yourself?
My plan for the company is to internalise and realise our vision in more profound steps, especially in enhancing the lives of people through our company DNA. As for myself, it is keeping myself grounded on that vision and never losing sight of why we began this journey in the first place.
Datuk Colin Tan
Hatten Group of Companies managing director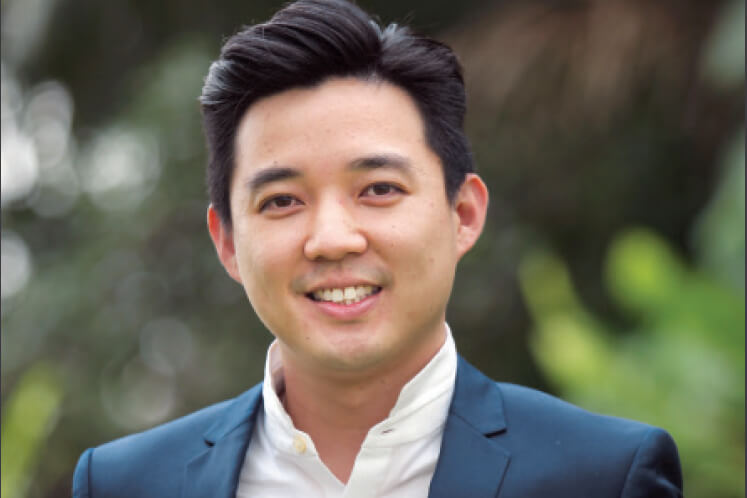 How long have you been with the company?
I am one of the co-founders and have been with the company since the beginning in 2006. I am the managing director of Hatten Group of Companies and am in charge of the property division, overseeing concept planning, sales and marketing, construction, management, post sales and new development strategies.
What new ideas have you introduced since?
From a small property developer operating from a shoplot with just 10 employees, Hatten has become involved in building commercial strata mall properties, major ventures in hospitality, high-rise residences and large-scale mixed-use developments. It also has new divisions for education, arts and culture, health and wellness. Last year, our property division Hatten Land Ltd was listed on the Singapore Exchange and to date, the group has achieved over 50 international award recognitions for innovation, design architecture and construction.
What challenges do you face in your current role and how do you deal with them?
The property sector goes through cycles and right now the market is going through an uncertain period. For many, this means we have to wait out the storm. However, at Hatten, we believe in diversification. We continue to excel in mall and residential asset management, our hotels are thriving in the booming tourism economy and recently we expanded our education division to include the HATO Academy (primary school level).
Also, I believe that a company must continue to give back to the community. We have been pushing our Hatten Cares CSR efforts this year. We are now a long-term sponsor of Melaka's Kechara Food Bank, which delivers dry groceries, daily necessities and produce to needy families in the state.
We also recently launched our free bus service that stops at strategic spots in Melaka to make life easier for passengers and also lessen traffic and vehicle pollution. Operating under Hatten Cares, we regularly organise on-ground activities such as festive visits to charity homes, emergency relief fundraising, health and awareness drives, and activities for youth.
What or who inspires and motivates you to keep doing what you are doing?
My biggest motivation comes from my stakeholders and my team. For my stakeholders, the trust they have given Hatten is a constant reminder that the company is on the right track. I will continue to work for our shared success so that the rewards are bountiful to all. My team is my foundation. Without them, Hatten wouldn't be where it is today. We are a cohesive unit that pushes forward for the benefit of the larger Hatten family. I am deeply grateful to my team. I do what I do so that Hatten will continue to lay the foundations for sustainable and long-term profitability.
What are your plans for the company and yourself?
My vision of Hatten is simple. In line with our motto 'Enriching Communities Together', I hope that Hatten builds a legacy that is of value to the community. Not just financially sound property investments but socially beneficial projects such as our education, health and wellness, art and culture properties that give back to the people now and in the future.
As a father, I want my children to be proud of the Hatten we have built and to do that, I will continue to grow the group as far as possible, to South East Asia and beyond. But one thing will stay the same, Hatten will be known for our community conscience philosophy as well as a bold and future forward and conscientious builder of the future.
Teo Chui Ping
Centro Properties Group Sdn Bhd group managing director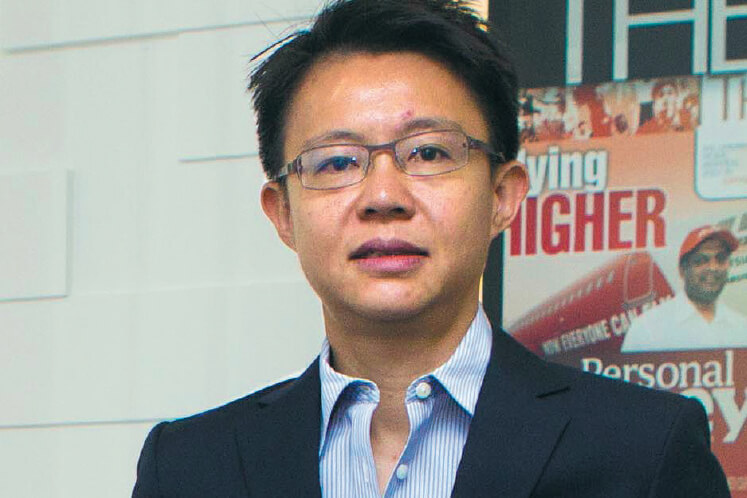 How long have you been with the company?
I have been the managing director of Centro Properties Group, which has been managing Centro Mall and offices in Klang since 2010. My responsibilities include the property management of the retail and office components, such as marketing, leasing, advertising and promotions, media and public relations, operations and facilities management.
What new ideas have you introduced since?
Each year, we have always created iconic events for shoppers. Some of the more memorable ones are the first Oktoberfest German Festival in Malaysia in 2005 and the Centro Music Run in 2017 where we hired musicians — piano player, rock bank, marching band and DJ — to play to runners along the route. Also, in 2007, we introduced Malaysia's first mall-wide, multi-tenant, points-based shopper loyalty programme and recently we launched the country's first mall-based online shopping platform.
What challenges do you face in your current role and how do you deal with them?
We have been facing a soft retail and office market for the past few years. In order to counter the weak spending, we have increased our budgets for smarter and more innovative marketing and promotions for the malls to continuously attract shoppers. We have also introduced innovative schemes to maintain both retail and office tenancies and we believe in working with our tenants as business partners.
What or who inspires and motivates you to keep doing what you are doing?
Both my grandfather [the late Tan Sri Teo Soo Cheng] and father [Tan Sri Teo Chiang Kok] for their pioneering spirit, tenacity and vision.
What are your plans for the company and yourself?
To soldier on in creating value for both us and our business partners.