This article first appeared in The Edge Malaysia Weekly, on December 3, 2018 - December 09, 2018.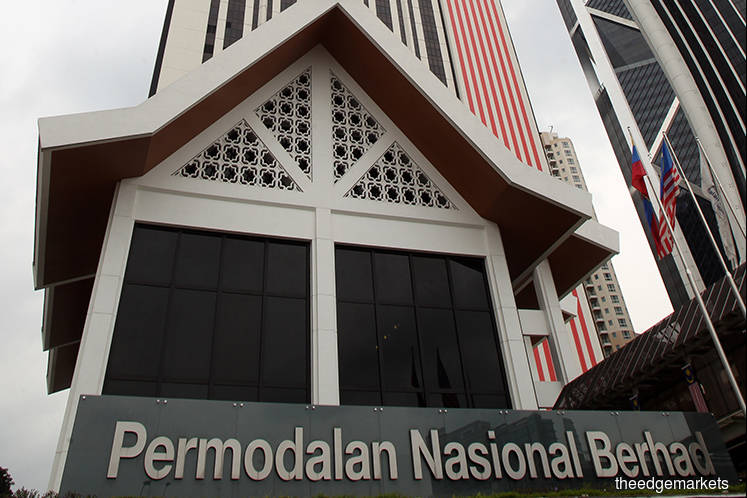 TAN Sri Shahril Shamsuddin, the president and CEO of Sapura Energy Bhd, most probably would have breathed a big sigh of relief after the company's extraordinary general meeting (EGM) last Thursday. So would have Malayan Banking Bhd (Maybank) — one of Sapura Energy's creditors.
As for Permodalan Nasional Bhd (PNB) — which will soon be the single largest shareholder of Sapura Energy with a 40% stake — it might pay more attention to the fluctuation of crude oil prices as the asset management group has expanded its investment in the oil and gas sector significantly within two years.
At the EGM, shareholders gave the green light to the proposed rights issue of shares and Islamic redeemable convertible preference shares (RCPS-i) to raise RM4 billion — a sum that is larger than Sapura Energy's market capitalisation of RM2 billion. The cash call is seen as an important part of the group's efforts to pare down its whopping RM14 billion borrowings.
Sapura Energy's financial health could have been a major concern for Maybank prior to the capital restructuring. According to a circular to shareholders on the proposed cash call, the total outstanding amount owed by Sapura Energy was 6.2% of Maybank's audited net assets of RM73 billion as at Dec 31, 2017. This means the bank has lent RM4.52 billion to Sapura Energy.
PNB has been supportive of the proposed cash call. In total, it will pump in RM2.68 billion under the recapitalisation, according to filings with Bursa Malaysia. The amount is considered huge but some may argue that it is just a fraction of its assets under management of RM288.1 billion as at Aug 31.
Since the oil and gas sector is not totally out of the woods and Sapura Energy is highly geared, getting the proposed rights issue fully subscribed would have been an uphill task if PNB, the second largest shareholder currently, did not give its undertaking to subscribe for more shares and RCPS-i should they be not fully taken up.
Without the fresh cash from the rights issue, Sapura Energy's plan to de-gear would have hit a snag and creditors could be having sleepless nights.
Indeed, Shahril and his family — the largest shareholder, through Sapura Holdings Sdn Bhd — opted not to take up their full entitlement of the rights issue and let their shareholding be diluted to 12.6%, from 16.81% currently.
Sapura Holdings is committed to subscribing for up to RM300 million worth of shares under the rights issue — its entitlement for RM479 million worth of ordinary shares and RM157 million worth of RCPS-i.
Sources close to Sapura Holdings reveal that there are differences of opinion among shareholders over Sapura Energy's plan to invest more in the oil and gas sector.
When asked whether safeguarding Maybank was a factor that moved PNB to take control of Sapura Energy, the asset management company says, "PNB recognises that one of the major issues with Sapura Energy is the significant debt exposure it has with domestic and international financial institutions."
It also points out that Sapura Energy's strategy to undertake the recapitalisation, together with a strategic partnership in the exploration and production business with Austria-based OMV Aktiengesellschaft (OMV) and a proposed partnership for drilling, would comprehensively reduce its debt burden and strengthen its balance sheet, thereby repositioning the company to take advantage of the recovery of the oil and gas industry.
Meanwhile, PNB stresses that all investment opportunities presented are evaluated based on their own merits.
"PNB only pursues investment opportunities that meet its stringent investment criteria and objectives. In this instance, PNB believes that the proposed recapitalisation presents it and all shareholders of Sapura Energy with the potential of strong returns, given the attractive entry price and the company's position to benefit from the recovery of the oil and gas industry," it explains.
Apart from the recapitalisation, Sapura Energy has managed to hive off half of its upstream division, Sapura Upstream Sdn Bhd, to OMV.
To recap, the deal entailed OMV subscribing for 50% of the enlarged issued share capital of Sapura Upstream — to be renamed Sapura OMV Upstream — for US$540 million, with the remaining 50% to be held by Sapura Energy.
OMV also agreed to repay shareholders' loans of US$350 million, taken by Sapura Upstream from Sapura Energy, plus an additional consideration of US$55 million as well as contingency funds of up to US$30 million in relation to Sapura Energy's Block 30 exploration asset in Mexico.
Excluding the funds tied to the Mexican asset, Sapura Energy received US$890 million cash, of which US$720 million (RM3 billion) will partly be used to repay its debt. Another US$160 million will be used as working capital after setting aside about US$10 million for the exercise.
Two weeks ago, Sapura Energy's units secured several contracts in Malaysia and Mexico with a combined value of about RM1.75 billion.
Last week, it announced that its wholly-owned subsidiaries, Sapura Fabrication Sdn Bhd and Sapura Saudi Arabia, had been picked by Saudi Arabian Oil Company (Saudi Aramco) for its long-term agreement programme.
The programme covers engineering, procurement, fabrication, transport and installation contracts for its offshore projects.
The latest job wins and recapitalisation are expected to strengthen Sapura Energy's financial standing and earnings prospects.
That said, Shahril, one of the highly paid chieftains of public-listed companies, will remain at the helm of Sapura Energy.
His pay cheque was the centre of attention at the company's annual general meeting in August. The Employees Provident Fund, which held a slightly less than 5% stake then, was questioning the rationale for paying Shahril the high salary.
According to the company's annual reports, Shahril's salary was more than RM80 million from the financial year ended Jan 1, 2014 (FY2014), to FY2017. He took a slight pay cut in FY2018, taking home RM71.92 million when the group sank into a net loss of RM2.5 billion, largely due to an impairment provision of RM2.13 billion.
Shahril, who is also the co-founder of Sapura Energy, insisted that he did not ask for the compensation and that his salary was determined by the board. He told The Edge that his remuneration package was partly because of the share covenant that he has with the banks when the group was refinancing its RM14 billion borrowings.
Under the share covenant, Shahril, the single largest shareholder with a 15.9% stake, is not permitted to sell down his equity interest in Sapura Energy to below 10%. Furthermore, he cannot step down as the group's CEO.
Against this backdrop, some quarters may wonder how much room PNB has to manoeuvre when it comes to charting the direction of Sapura Energy and running it.
Will boardroom changes be on the cards since PNB is now the controlling shareholder?
Save by subscribing to us for your print and/or digital copy.
P/S: The Edge is also available on Apple's AppStore and Androids' Google Play.