This article first appeared in Options, The Edge Malaysia Weekly, on April 9, 2018 - April 15, 2018.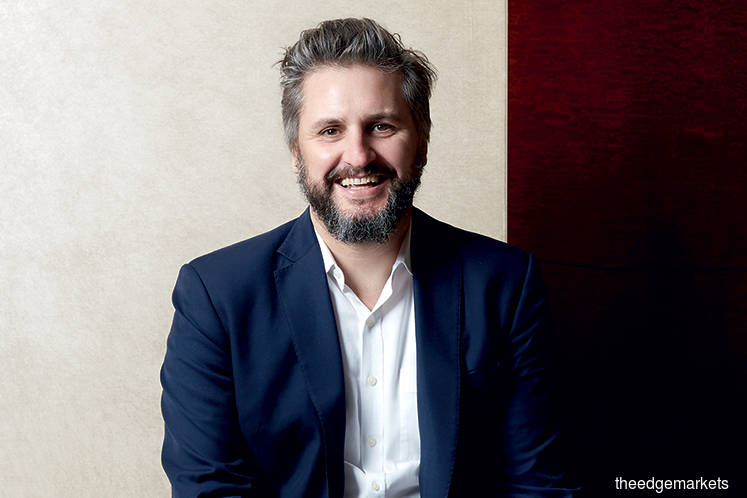 What makes a city resilient to the shocks and stresses of the 21st century, and how does one prepare for it? Those are the questions that the 100 Resilient Cities initiative seeks to answer in this global urban rejuvenation project. Its president, native New Yorker Michael Berkowitz, tells Anandhi Gopinath how he scored this fascinating job and what it is like to be part of a movement that is making the world a better place, one resilient city at a time.
The word resilience is defined as the ability of a substance or object to spring back into shape, or in other words, elasticity. In the larger context, urban resilience takes on a more comprehensive meaning — it is the capacity of individuals, communities, institutions, businesses and systems within a city to survive, adapt and grow no matter what kind of chronic stresses and acute shocks they experience. In recent history, there have been many cities that proved their resilience. For example, New York and New Jersey post-Hurricane Sandy in 2012, Acheh in the wake of 2004's Boxing Day tsunami and the multiple occasions that cities across India, Bangladesh and the Philippines have rebuilt themselves after torrential rains and floods.
Since funding storied urbanist Jane Jacobs' book The Death and Life of Great American Cities in 1961, The Rockefeller Foundation has viewed cities as places of ingenuity and innovation. The New York-based foundation has always fought urban poverty and helped shape the emerging fields of urban design throughout the 20th century. Today, it works to make cities around the world more resilient through an innovative initiative called 100 Resilient Cities. Termed 100RC for short, it was launched to celebrate the foundation's centennial in 2013 with an original commitment of US$100 million. Its objectives are to assist cities worldwide to improve the lives and well-being of an urban population that is expected to reach 75% of humanity by 2050.
100RC supports the adoption and incorporation of a view of resilience that includes not just the shocks — for example, earthquakes, fires and floods — but also the stresses that weaken the fabric of a city on a day to day or cyclical basis. This includes high unemployment, an overtaxed or inefficient public transport system, endemic violence or even chronic food and water shortages. By addressing both the shocks and the stresses, a city becomes more able to respond to adverse events, and is overall better able to deliver basic functions in both good times and bad, to all populations.
For the full story, pick up a copy of The Edge Malaysia (April 9) at your nearest newsstands or visit optionstheedge.com.