This article first appeared in City & Country, The Edge Malaysia Weekly, on June 10, 2019 - June 16, 2019.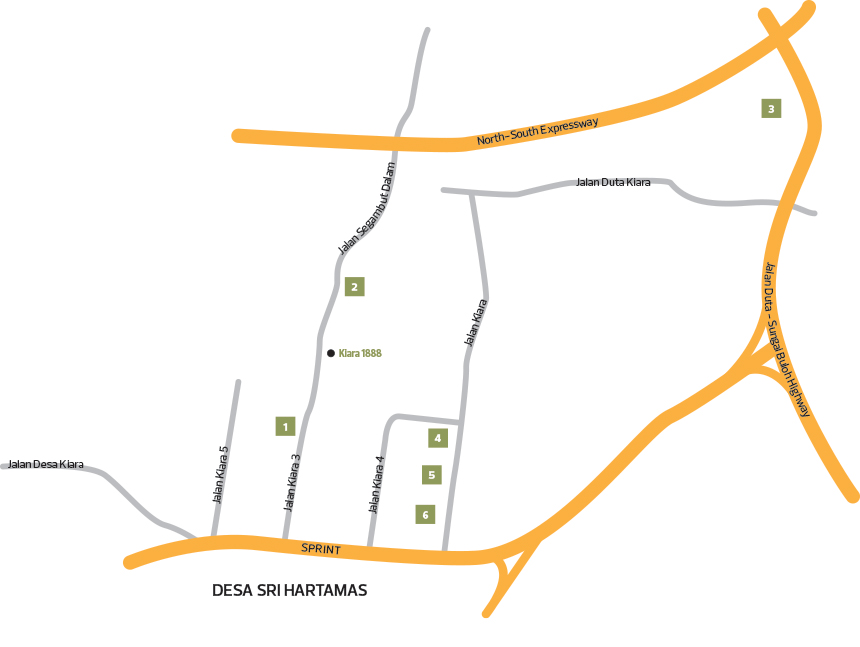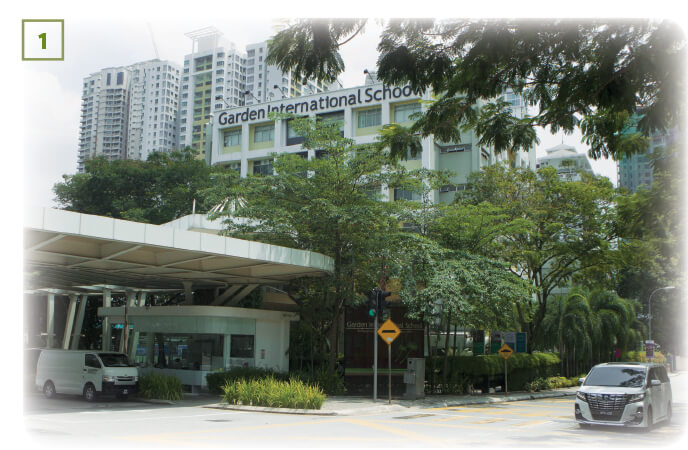 Garden International School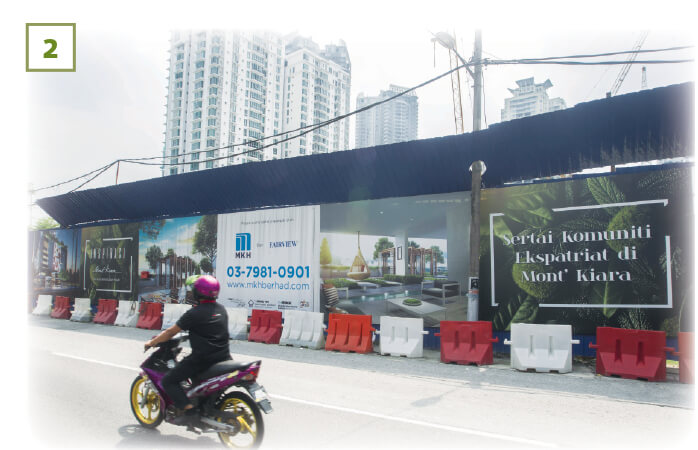 One of the upcoming projects in Jalan Kiara 3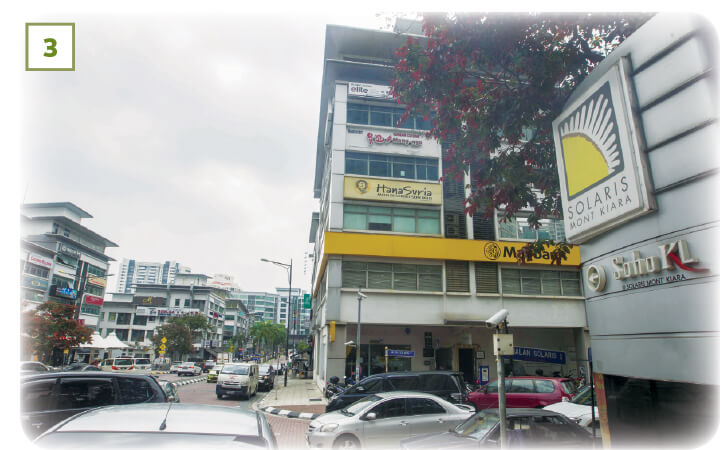 Solaris Mont'Kiara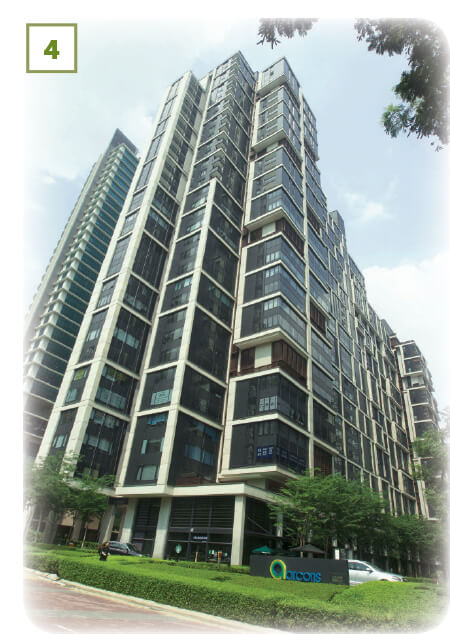 Arcoris Mont'Kiara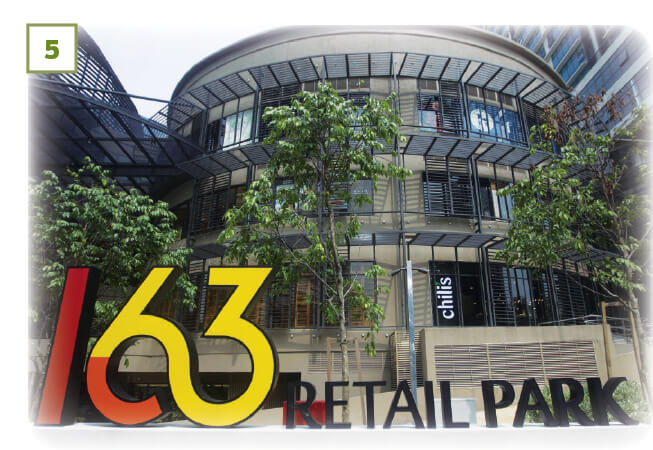 Kiara 163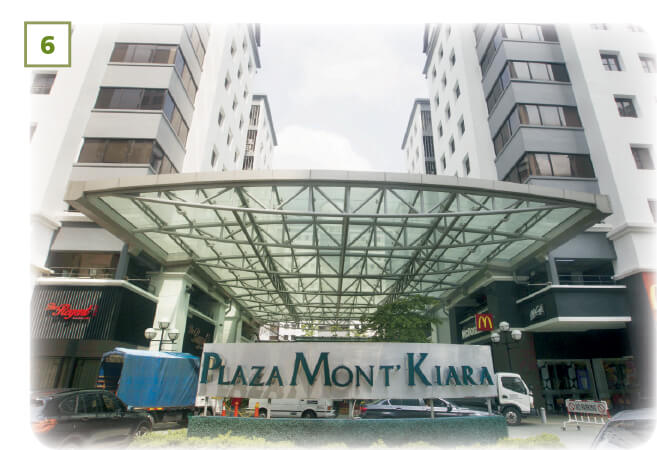 Plaza Mont'Kiara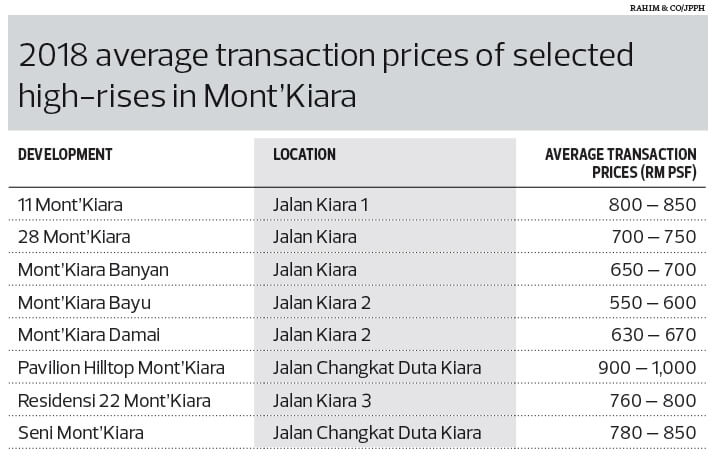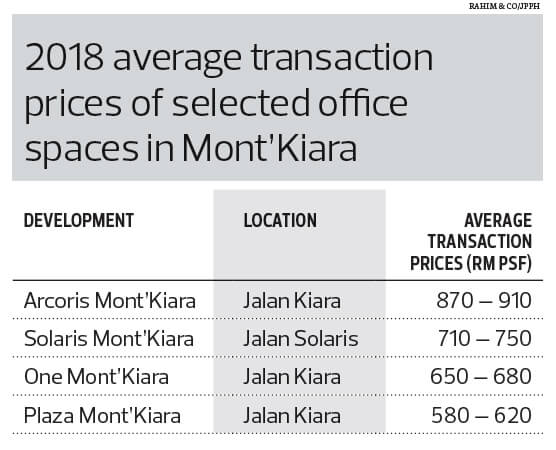 Mont'Kiara is an affluent, self-sustaining township that boasts numerous amenities and is a favourite address of both the locals and expatriates. Located northwest of Kuala Lumpur, it shares boundaries with Segambut, Sri Hartamas, Penchala and Dutamas, and is linked to three highways — the Jalan Duta-Sungai Buloh Highway, North-South Expressway and Penchala Link.
The brains behind the township is Datuk Alan Tong Kok Mau, the founder of Sunrise Bhd, which is now known as UEM Sunrise Bhd. He bought the first parcel of rubber estate land in the area in the early 1990s and went on to popularise condominium living in KL, starting off with Mont'Kiara Pines, which was completed in 1993.
Today, Mont'Kiara is a designated international zone with more than 20 condominium developments, exclusive bungalows and commercial and retail outlets. And after almost four decades, Mont'Kiara is expanding northwards, closer to Segambut Dalam.
According to UEM Sunrise chief marketing officer Kenny Wong, Mont'Kiara Pines made an impression on buyers with its lush landscaping and residential facilities. "With the presence of international schools and other lifestyle offerings, Mont'Kiara began to capture the attention of expatriates and cultivate a reputation as an enclave for posh foreign workers," he tells City & Country.
Self-sustaining township
Mont'Kiara developed outwards from Mont'Kiara Pines and its proximity to established neighbourhoods, such as Damansara Heights and Sri Hartamas, and green and hilly surroundings slowly turned it into an exclusive residential area.
"There are two international schools in Mont'Kiara — Garden International School and Mont'Kiara International School. In the neighbouring township of Dutamas, there is Lycée Français Kuala Lumpur. With these schools within easy reach, Mont'Kiara has become a residential hot spot for both local and expatriate families," says Rahim & Co International Sdn Bhd director of research and strategic planning Sulaiman Saheh.
Not surprisingly, most of those looking to buy or rent a property in Mont'Kiara are families with young children.
The township has no lack of amenities. Plaza Mont'Kiara is the first mall to come up in Mont'Kiara. Then came 1 Mont Kiara and, more recently, Kiara 163. Also located nearby are Solaris Mont'Kiara, Publika Shopping Gallery and Masjid Wilayah.
"Mont'Kiara has a large expatriate community, which has helped create interest among newer expatriates to Kuala Lumpur, thus sustaining the neighbourhood's demographic profile and lifestyle," Sulaiman observes.
Yong Li Yeen, who has lived in Mont'Kiara for over two years, agrees that the area is a great place as the environment is clean and the location, strategic.
"It is less than a 15-minute drive to Kuala Lumpur city centre and Petaling Jaya from here. The area also has all the amenities, such as schools, hospitals, malls, police and fire stations, not to mention an office to do passports and such. The only drawback is that there is no train station nearby," she says.
Michael Kong, who is the president of the Association of Valuers, Property Managers, Estate Agents and Property Consultants in the Private Sector Malaysia (PEPS), concurs. He says with its commercial component and amenities, including an international educational hub, Mont'Kiara remains popular with the expatriates.
Kong, who is also the founder of MacReal International Sdn Bhd, adds that Mont'Kiara's homes have a median price of RM1.6 million based on residential transactions in the area over the past five years.
"That's no surprise, considering its reputation as a high-end area, attracting expatriates working in Kuala Lumpur. The developments in Mont'Kiara have large built-ups and plenty of amenities within the compound and are of low density. A good example is SENI Mont'Kiara. Its transaction price has been increasing steadily yet it has been able to retain demand," he says.
"Developments with a 'Kiara' in their names have spilled over into areas like Segambut Dalam. The high-end Aston Kiara, for example, is surrounded by Segambut Dalam's original settlements. Despite the stark contrast, we can say the Kiara address has definitely expanded."
Northbound
Developments that have moved northwards are located in Jalan Kiara 3, which is the only direct link between Mont'Kiara and Segambut Dalam. It is a road that Segambut Dalam residents use to go to Petaling Jaya and Damansara.
Coming from Mont'Kiara into Jalan Kiara 3, one will see a change in scenery when approaching Segambut Dalam. From high-end, non-landed properties and the Garden International School, one will begin to see some traditional village homes after Kiara 1888. This is the portion of Mont'Kiara that is called Kampung Segambut Dalam.
The name of the road has also been changed to Jalan Segambut Dalam, although it is still within the Mont'Kiara boundary.
According to official information from the Kuala Lumpur City Hall (DBKL), the border between the 450-acre Mont'Kiara and Segambut Dalam is the Jalan Duta-Sungai Buloh Highway/North-South Expressway.
UEM Sunrise's Wong is positive about other developers building projects in Mont'Kiara. He says this means the other developers believe in the potential and value of Mont'Kiara.
"Certainly, the transformation of Mont'Kiara has not been due to UEM Sunrise alone. But it does keep us on our toes and we have to keep innovating to be on top of our game. Through our various initiatives, many community activities have been conducted to strengthen the relationship within this international enclave. Therefore, we are confident that in the end, our reputation, product quality and after-sales services will prove to be the key differentiating factors," he adds.
With Mont'Kiara becoming congested, many developers have moved to its northern side. In fact, some developers have pitched the location of their projects as Mont'Kiara North, to ride the popularity of the high-end address.
"However, properties bordering Segambut Dalam, while still being within the Mont'Kiara enclave, do not have the same exclusivity as those in the heart of the area. This is because there is no proper demarcation between the two areas, thus the exposure to each other, particularly the scenery and pollution," Rahim & Co's Sulaiman remarks.
He believes the environs of Segambut Dalam and the distance from the main Mont'Kiara area will reduce the attractiveness of and demand for such developments if the price is not right.
Challenges ...
These days, the two major issues plaguing Mont'Kiara are the traffic congestion and the oversupply of residential units. Sulaiman blames the oversupply on the newer developments causing the relocation of residents from the older ones and insufficient new entrants.
"Mont'Kiara remains an established and self-contained high-end area with a mixture of international and local communities. With new developments coming in, there will be a wider range of homes for buyers and tenants to choose from," he says.
Yong, who lives in Mont'Kiara Bayu, gets caught in a traffic jam every day, especially during the peak hours.
"The road is super narrow, especially the portion between Plaza Mont'Kiara and Kiara 163. On top of that, there is illegal parking on the sides of the road. The enforcement is bad too — no summons or car towing," she says.
Currently, the only way from Mont'Kiara to Segambut Dalam is Jalan Kiara 3, passing by a mix of modern tall towers and old kampung houses. Despite still being within Mont'Kiara, Jalan Kiara 3 has been named Jalan Segambut Dalam as it inches closer to Jalan Duta. While exploring the road, City & Country notices that there is only one sign, for a mosque, displaying the name Jalan Kampung Segambut Dalam instead of Jalan Segambut Dalam.
An employee of this newspaper says Jalan Kiara 3 is her preferred way out of Segambut Dalam, where she has lived since 2007. Over the years, she has observed a shift in the development landscape in the area.
"There weren't many developments in Segambut Dalam when I first moved in there. The area was quieter and the traffic on Jalan Kiara 3 was a lot smoother. But as more developments come up along Jalan Kiara 3, the road is getting very crowded," she observes.
UEM Sunrise's Wong points out that DBKL is building Jalan Kiara 4, which will eventually lead to Segambut Dalam. This, he believes, will ease the traffic congestion in the area.
"As many new developments are coming up along Jalan Kiara 3, it will likely be widened when developers comply with DBKL's conditions for road surrendering in their planning applications. I don't think there is any proposal for an LRT station at Mont'Kiara. However, there is a planned LRT3 station near KL Metropolis, which is close to Solaris Parq," Wong says.
According to news reports, Segambut member of parliament Hannah Yeoh has urged DBKL to announce a moratorium on new developments in Mont'Kiara and Hartamas until the traffic congestion has been overcome.
She was reported as saying that she had received many complaints from residents about unplanned developments that had resulted in critical traffic congestion in the two areas. She said DBKL had to do a traffic impact assessment first to study the surrounding traffic flow before any development is approved.
Yeoh added that DBKL had two proposals to reduce congestion, including constructing entry and exit routes for the Malay Reserve and Sungai Penchala areas to Penchala Link and upgrading the Persiaran Dutamas/Jalan Sultan Haji Ahmad Shah junction to Penchala Link/NKVE Highway.
... and opportunities
Nevertheless, UEM Sunrise's Wong believes there are good investment opportunities in Mont'Kiara for first-time homebuyers and investors due to the attractiveness of the neighbourhood, including its strategic location, expatriate population and proximity to amenities and facilities.
"The Malaysian property market has had its fair share of ups and downs, yet Mont'Kiara has been resilient. Most of our properties in the area have seen a substantial increase in prices, generating capital appreciation," he says.
"Meanwhile, through our commercial projects such as Plaza Mont'Kiara, Solaris Mont'Kiara and Publika Shopping Gallery, we have infused various placemaking initiatives into Mont'Kiara to make it even more vibrant and exciting."
Kong of PEPS points out that Mont'Kiara has to be marketed to the right audience, and that the Malaysia My Second Home (MM2H) programme can help drive its property market.
"The area is getting crowded with hardly any land for new developments. Mont'Kiara is expected to continue its good performance. Hopefully, with better connectivity and more exciting new developments in the future, its market will continue to grow," he says.
"Based on current trends, the property market in Mont'Kiara seems promising as the area is a stronghold for high-end developments. Having said that, the challenge is the growing congestion within the enclave. The infrastructure support has to be upgraded to cater for Mont'Kiara's growing population. The other concern is the shrinking expatriate community, which is the target market for sales and rental."
Trends
According to Kong, most of the transactions in the area have been recorded at SENI Mont'Kiara and Tiffani Kiara. There have been 252 transactions in SENI Mont'Kiara over the past five years, 57 of which happened in 2017.
The median price was RM2.15 million or RM742.60 psf. Volume increased between 2016 and 2017 despite the median price psf rising to RM770.40. Kong says though SENI Mont'Kiara has excellent amenities, it charges a relatively lower maintenance fee than its counterparts.
As for Tiffani Kiara, he says there was a higher volume of transactions between 2016 and 2017, although the median price was RM1.28 million or RM747.89 psf.
Based on EdgeProp.my data, the average price of non-landed properties in Mont'Kiara is RM627 psf and RM4,345 psf for landed. By comparison, the state average price is RM396 psf for non-landed properties and RM2,525 psf for landed.
The data also shows that Gateway Kiaramas has seen the highest annual price growth of 0.4%, followed by 0.12% in Lumina Kiara. The lowest price growth was seen Mont'Kiara Pines (-0.1%), followed by Lanai Kiara (-0.09%).
Future
UEM Sunrise's undeveloped land in various parts of Mont'Kiara totals 24.5 acres, down from its initial land bank of 90 acres. This land will be developed in stages, says Wong, adding that the developer is focused on completing its ongoing projects and planning new launches in a timely manner so as to maximise value.
He adds that the developer is now working on the remaining phases of its RM3 billion Solaris Parq, which occupies 18.76 acres of freehold land near its flagship retail mall Publika Shopping Gallery.
"We already have a design but we need to be cautious because Solaris Parq is located on very prime land in Mont'Kiara. We are revisiting the DNA of the whole development and, hopefully, we can launch something when the market is more receptive to premium properties in a prime location. We are also working on a residential project called MK31 but it will not be launched so soon."
Meanwhile, Sulaiman expects traffic congestion to continue to be the main obstruction to Mont'Kiara's appeal as a place of residence due to the narrow roads, limited access points, ongoing construction work and school peak hours.
"In the next 5 to 10 years, we expect efforts to improve the existing roads and level of accessibility to have a significant impact on Mont'Kiara's prospects as a place of high-end community living," he says.
In the meantime, its traffic woes aside, Mont'Kiara is still an attractive upmarket, well-connected and self-sustaining township that grew out of a rubber estate with a single access road.