This article first appeared in The Edge Malaysia Weekly, on July 1, 2019 - July 07, 2019.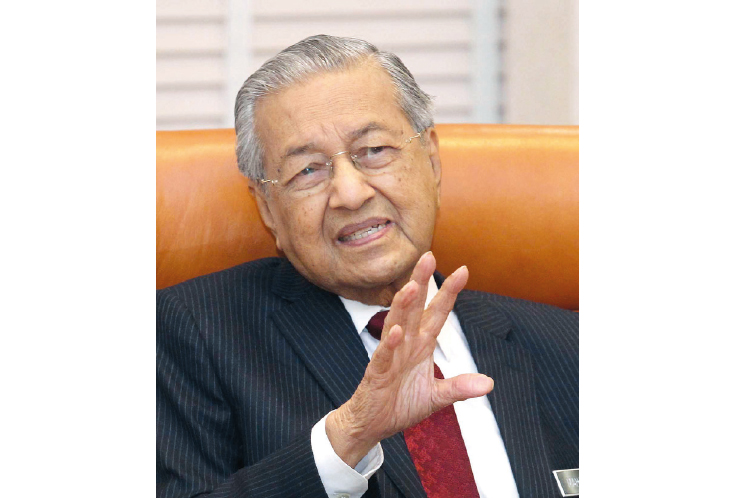 Mahathir says Lim is against Maju's proposal.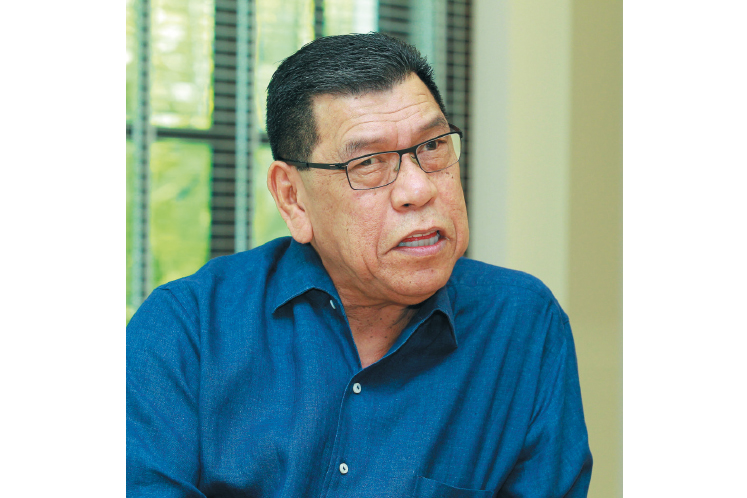 Abu Sahid: If I were them, I would pray that I don't succeed.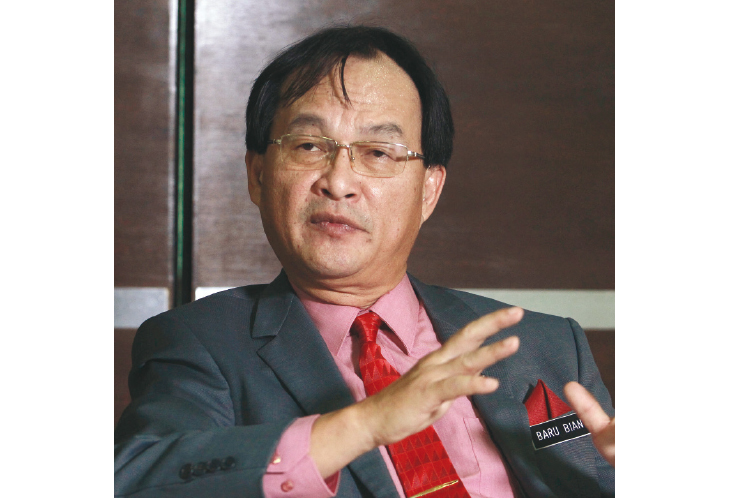 Baru has been lukewarm on a proposal for congestion charge for highway users.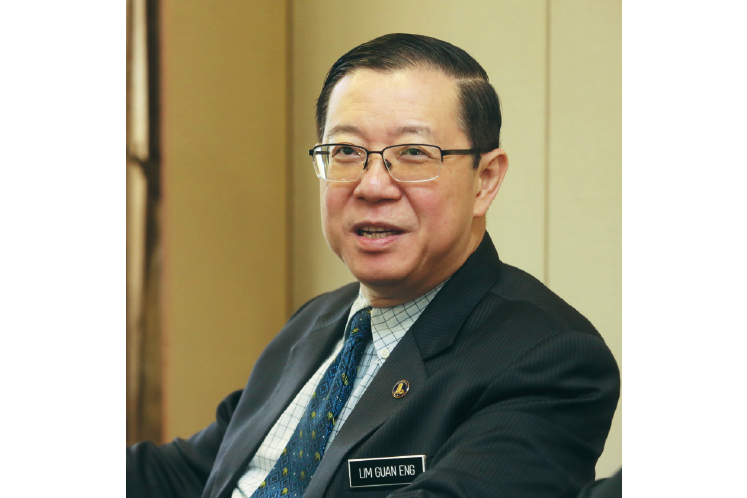 Lim is not in favour of Maju and Abu Sahid's plan to acquire PLUS.
EARLY last week, Prime Minister Tun Dr Mahathir Mohamad arrived for a Hari Raya open house at 8.30pm, the exact time he was slated to come.
The hall at South Lake Residences, in Sungai Besi, Kuala Lumpur — which houses the private office and home of businessman Tan Sri Abu Sahid Mohamed, patriarch of Maju Holdings Sdn Bhd — was packed. Among those present included Defence Minister Mohamad Sabu, Works Minister Baru Bian, deputy ministers, several other senior politicians and a host of top-tier businessmen and bankers.
Abu Sahid, who is known to be a close associate of Mahathir, was clearly in high spirits.
"It's a show of strength, a show of his [strong] support," a former merchant banker says of the gathering.
The former merchant banker knows of Abu Sahid's plan to acquire highway operator PLUS Malaysia Bhd and is also aware of it being opposed by Finance Minister Lim Guan Eng.
In a brief conversation with The Edge at the function, Mahathir confirmed this opposition by Lim. "He doesn't want [it]," he said, referring to Lim being against Maju and Abu Sahid's proposal to take over PLUS.
He added that he was still discussing the proposal with Lim and confirmed that to date, it was the only one the government had received for PLUS.
When asked if Maju's proposal was acceptable to him, Mahathir nodded and said, "Well, [it will be] if you relieve us of the need [to] buy the highway … it is too costly for us."
When asked if Maju was the preferred candidate, he merely replied, "We have to see."
In emailed answers to questions from The Edge, a Ministry of Finance (MoF) spokesperson says it is "not appropriate to comment" on what it was about Maju's proposal that the minister did not like.
A similar response was given when asked if there were any other proposals that Lim and the MoF fancied, if not Abu Sahid and Maju's proposal.
Surprisingly, there are clearly inconsistencies in the statements being made. For instance, on June 23, Lim had said the federal government is expected to eventually take over all the toll concessionaires in the country.
When asked about this at the open house at South Lake Residences, Mahathir said, "I don't know. He hasn't told me [about the government looking to take over the highways]."
On the plan to take over the toll concessionaires, the prime minister, who turns 94 this month, said, "It's difficult because it is going to cost a lot of money, but we don't have money.
"I don't know. He (Lim) seems to think that he (the government) can take [over] the highways and charge during the rush hour [and] collect toll. But I don't know whether [this will work] for the urban highways. Yes, we will see."
 
Baru Bian and Lim Guan Eng
On the sidelines of the same open house, Baru, when asked about Maju's proposal, replied, "Don't worry. Soon you will hear the announcement … We don't want to make unnecessary statements. A lot of people will be confused."
While Lim's sentiments regarding PLUS are not known, a source familiar with him and the MoF says a takeover of PLUS by the ministry was never on the cards.
This could be because PLUS is already 51% controlled by UEM Group Bhd, which is wholly owned by Khazanah Nasional Bhd, which, in turn, is under the MoF. The remaining 49% is held by the Employees Provident Fund (EPF).
This could be seen as jostling, as while highways fall under Baru's Ministry of Works, the MoF is the one that is funding the requisite takeovers.
Recently, Baru came out to say that the government will only take over highway concessions with the approval of the Cabinet, which some say was aimed at Lim's announcement that the government had made a RM6.2 billion bid to take over four Gamuda Bhd-linked highway concessions.
While Lim has been an advocate of a congestion charge for highway users, Baru has been lukewarm on such a move and referred to it as a proposal.
Then again, Baru is from Parti Keadilan Rakyat while Lim is a stalwart of the Democratic Action Party. The two parties may be part of the ruling Pakatan Harapan coalition but have had differences before, largely between personalities at the helm.
 
Maju's new proposal to take over PLUS 
To recap, PLUS has five concessions:
•    Projek Lebuhraya Utara-Selatan Bhd, which has under its umbrella the 772km North-South Expressway (the main revenue generator), New Klang Valley Expressway, Federal Highway Route 2 and Seremban-Port Dickson Highway;
•    Expressway Lingkaran Tengah Sdn Bhd, which has the North-South Expressway Central Link;
•    Linkedua (M) Bhd, which owns the Malaysia-Singapore Second Crossing;
•    Konsortium Lebuhraya Butterworth-Kulim Sdn Bhd, which operates the Butterworth-Kulim Expressway; and
•    Penang Bridge Sdn Bhd.
All PLUS' concessions end in December 2038.
In September 2017, Maju and Abu Sahid had made an indicative offer for PLUS at a total enterprise value in excess of RM36 billion. The plan involved freezing toll rates for the next 20 years until the end of the concession period, and would reduce government contingent liabilities by RM30 billion.
Maju was also willing to forfeit the government's compensation of about RM900 million owed to the toll road operator, which arose as a result of toll hikes not implemented, and undertake infrastructure improvements, including lighting up the entire highway.
The Edge had sought an interview with Abu Sahid on his latest proposal, but he declined, saying it would not be proper for him to say anything when the government is still studying his offer.
Nevertheless, in a emailed statement, a Maju spokesperson says, "We can confirm that Maju has submitted a proposal to the government in relation to our intention to acquire PLUS. We are confident that our proposal is a compelling one and will most certainly save the government a significant amount of expenses and costs, compared with if the government were to acquire PLUS.
"At this juncture, it would be premature for us to share details of the proposal as it is currently under evaluation by the government. However, we would like to emphasise here that the proposal we have put forward contains no element of risk to the government."
Documents viewed, however, indicate that Maju and its financial adviser, Evercore Asia Ltd, had met the economic adviser to the prime minister, Muhammed Abdul Khalid, and his team on April 23, after which, a revised proposal was mooted.
Sources also say a presentation has been made to the Ministry of Works, but it is not clear if one has been made to the MoF.
The Edge saw parts of the presentation and learnt that there are four scenarios. The first entails a 25% reduction in toll rates, which would see Maju getting a 10-year extension to the 2038 expiry of PLUS' concession. The others entail Maju offering a 30% toll reduction with an extension of the concession for 15 years, or until 2053; a 33% toll reduction if the concession is extended for 20 years; and a 36% toll reduction for a 30-year extension until 2068.
It is understood that the revised proposal is contingent on the government extending the concession period and maintaining the government guarantee on PLUS' debt structure throughout the concession period and the extension.
While not very clear, it is also stated that the toll reductions will be implemented over a six-year period to maximise toll reduction.
Maju says, "The revised proposal transfers RM88 billion of value to the government, and its net present value exceeds the PLUS expropriation case by RM71 billion."
Also in the presentation are the merits of Maju taking over PLUS, including its Maju Expressways Sdn Bhd (MEX) being one of the most highly rated highways in the country with high user satisfaction levels and a low accident rate. Also, despite its smaller scale and lack of economies of scale, MEX operates at a higher cost efficiency than PLUS.
The effective purchase price is RM3.5 billion, of which RM2 billion is in cash and the balance a waiver of RM1.5 billion in compensation due from the government.
Maju also plans to invest RM5.3 billion to light up the entire highway over the concession period.
It estimates that from the waiver of the government compensation, the lighting and other enhancements, and the staggered toll cuts, RM88.3 billion in net value will be transferred to the government and people.
It is also worth noting that Maju is ready to buy out PLUS' bondholders if needed.
 
PLUS' accumulated losses
In March, MARC affirmed an AAAIS rating on PLUS' RM23.35 billion sukuk musharakah programme, and the rating outlook was revised to "stable" from "negative".
Interestingly enough, MARC, in a report, says "PLUS shareholders' funds declined to negative RM531.9 million, although the negative equity base could be addressed if the concessionaire was to adopt a moderate distribution policy, particularly due to upcoming large principal repayments on the rated sukuk, averaging RM580 million per annum between 2019 and 2023."
However, it adds that PLUS' finance service coverage ratio covenant of two times and average post-distribution forward-looking finance service coverage ratio with cash of 7.29 times demonstrate sufficient liquidity to meet its financing obligations.
At press time, an accurate picture could not be painted as PLUS' latest available financials are for 2017.
Checks on CTOS Lite Report reveal that PLUS' financials have not been stellar. For its financial year ended December 2017, the highway operator suffered an after-tax loss of RM101.46 million on revenue of RM3.9 billion.
As at end-December 2017, it had total liabilities of RM33.02 billion and total assets of RM32.43 billion. It is also noteworthy that from 2013 to 2017, PLUS paid out almost RM4 billion in dividends to its parent, UEM Group.
As at end-December 2017, PLUS had accumulated losses of RM3.98 billion, which could be a result of it paying out more dividends than the company made profits.
To recap, UEM Group and the EPF took over the assets and liabilities of PLUS in 2011 in a RM23 billion privatisation exercise. It is not known why there were such high dividend payouts.
 
The takeover of Gamuda's toll concessions
Lim has been in the spotlight of late.
Just two weeks ago, Putrajaya, via the MoF, offered to take over four toll concessionaires owned by Gamuda and Lingkaran Trans Kota Holdings Bhd (Litrak) for RM4.5 billion cash.
The Minister of Finance Inc's offer was to Gamuda's units — namely 70%-owned Konsortium Expressway Shah Alam Selangor Sdn Bhd (Kesas), 52%-owned Sistem Penyuraian Trafik KL Barat Sdn Bhd (SPRINT), 44%-owned publicly traded Litrak and 50%-owned Projek SMART Holdings Sdn Bhd.
The acquisition value of the concessionaires is at an enterprise value of RM6.2 billion — RM1.377 billion for Kesas, RM1.984 billion for SPRINT, RM2.47 billion for Litrak and RM369 million for SMART.
Lim has explained that the government's RM6.2 billion offer would save taxpayers RM5.3 billion in compensation to the concessionaires.
The spokesperson from the MoF says, "The offer for the four concessionaires is a start. If successful, [it] can serve as a model for future acquisitions."
But not all quarters view the move in a positive light.
The offer for Litrak's assets, at RM5.20 a share, although higher than the trading price at the time of the offer by about RM1, is deemed low by some parties.
On social media, there are views expressed that some of Gamuda's concessions are adversely impacted by the mass rapid transit and light rail transit. There are also some quarters that see the acquisition by the government as a bailout and a means for Gamuda to kick-start its 60% unit SRS Consortium Sdn Bhd's RM27 billion Penang Reclamation Project, with the money obtained from the sale of the concessions.
Nevertheless, none of these claims are substantiated.
Read also:
Who's who in the toll highway concessionaires