This article first appeared in Personal Wealth, The Edge Malaysia Weekly, on March 25, 2019 - March 31, 2019.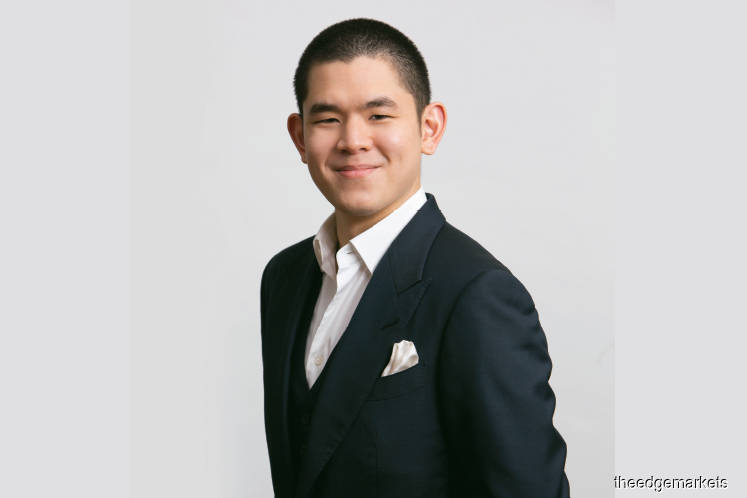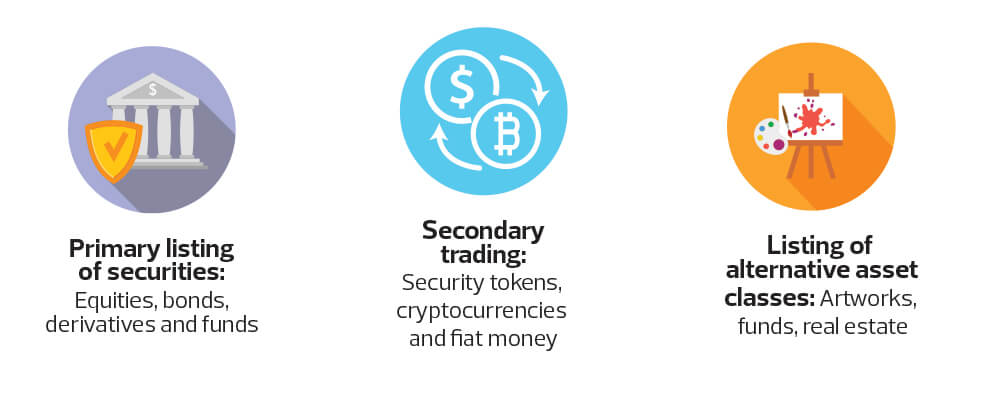 Fusang Group CEO Henry Chong is a big believer in the potential of digital assets, especially how they can be used to improve or transform existing investment processes. This belief saw him turn the company, which was set up in 2015 to offer family office investment services, into a developer of digital finance infrastructure.
As a result, all of Fusang's traditional asset services and family office investment portfolios will be transferred to its sister company, the Portcullis Group, which has been operating in Hong Kong, Singapore and Malaysia for 35 years.
Last month, Fusang became the first company in Asia to obtain a securities exchange licence from the Labuan Financial Services Authority to operate Fusang Exchange, a fully licensed securities exchange for digital assets. It will provide services such as the primary listing of securities, listing of alternative assets and secondary-market trading of security tokens and cryptocurrencies.
Chong made his foray into digital assets over a year ago, driven by his observation that not much digital innovation has occurred on the exchange infrastructure side. "I still remember a time when stock exchanges had separate paper trading and e-trading sessions. Nowadays, you do not differentiate these anymore," he says.
"Likewise, we now have digital and [traditional] assets. But at some point in the future, they will all be classified as just assets because that will be how all assets are transacted."
Chong believes this is how financial markets will operate in the future. "It is only a matter of time before everyone is forced to grapple with digital assets. I do not see digital assets as a separate asset class. Equity is still equity, whether it is digital or not," he says.
"Finance will become digitised, as with everything else in the world. We foresee a future in which all assets are digital assets."
A lot of inefficiencies in the market can be resolved by digitalising assets and exchanges, says Chong. He made this observation while working at Fusang and Portcullis, the family office set up in 1984 by his father, David Chong.
"We are very much involved on the ground level and we can see how investments are settled operationally. We can see a lot of inefficiencies in the back-end of the financial industry. It is still based on people [manual labour] and paper," says Chong.
Much of the innovation in the financial technology (fintech) space has been in the consumer-facing segments, but not at the infrastructure level, he adds. "What strikes me is that everything in the world today is digitised but somehow, the very nature of how financial instruments are reported and represented has not really changed. You can easily go to an online broker to trade stocks, but the actual settlement of the security is very inefficient. It will take days and you still get a paper share certificate. Your broker or custodian will own it on your behalf. We know that because in another part of our business, we are the ones printing those share certificates."
A digital exchange, on the other hand, can speed up the settlement process, eliminate the need for paper share certificates and utilise technologies such as blockchain to record transactions or information.
By interacting with institutional investors and market makers, Chong knows there is a demand for digital assets and exchanges, not just from the interest in cryptocurrencies but also the desire to overcome the inefficiencies of the system. "I have spoken to a lot of people who just do not want to wait two days to settle a securities trade. In my opinion, these inefficiencies result in huge amounts of time wasted," he says.
Chong is not the only one envisioning a future of digital assets. Another local player with similar goals is Bursa Malaysia-listed N2N Connect Bhd, which is in the process of submitting an application to the Securities Commission Malaysia to operate a digital-asset platform, according to reports. The platform will build an exchange for securitised tokens and support initial public offerings in a digital environment.
Meanwhile, Hg Exchange announced in January its intention to launch a member-driven exchange in Singapore, enabling the issuance and trading of private company shares, including security tokens. It will be built by MaiCoin, an established digital asset platform based in Taiwan that deals in cryptocurrency trading.
Infrastructure for digital assets
One of the factors that motivated Chong to set up Fusang Exchange was his observation that many institutional investors and family offices are interested in the potential of digital assets but do not have a legitimate channel of access. "They require a certain degree of institutional infrastructure before they can enter the market. For example, if they cannot find a proper institutional custodian or regulated counterparties, they will not even enter the market. That is exactly what we are trying to build at the moment. We are trying to build the institutional infrastructure for digital assets," he says.
A securities exchange licence allows Fusang to facilitate the public listing of securities, just like traditional exchanges. "Most institutions have stuck to [investing in] digital coins with the largest market capitalisation. While there was huge interest in digital securities and security tokens prior to Fusang Exchange, there has not been a securities exchange that allows these instruments to be publicly listed," says Chong.
Fusang ran into this problem when the firm wanted to buy ethereum two years ago. The company ultimately decided against it due to the lack of regulated players. "We could not find fund administrators, auditors or a standard ecosystem. That was when we got interested," says Chong.
Using the combined expertise of Fusang and Portcullis in wealth management, company administration, trust administration and setting up legal structures for family institutions, Chong and his team began building the infrastructure for a digital exchange. The first product they launched was Fusang Vault, a cryptoasset custody service that is currently being soft launched.
"We wanted to find a way to hold and store the assets securely. It also needed to be compliant in the sense that it would take care of tax reporting and help you understand how to account for these things and how to report to auditors. So, Fusang Vault acts as a custodian and service provider for digital assets," says Chong.
The second product, Fusang Exchange, which is targeted for launch in the third quarter of this year, will provide a regulated venue for the trading of digital assets. "We are grateful to Labuan [Financial Services Authority], which saw fit to issue us with such a licence. Today, we are trying to build the first digital platform in Asia that is fully regulated as an exchange, allowing not just the trading of cryptocurrencies but also security tokens. This includes any kind of traditional securities such as equities, bonds or funds. The only difference will be the way they are represented," says Chong.
He chose Labuan because he wanted a jurisdiction in Asia that the company was familiar with. Portcullis Trustnet (Labuan) Ltd, a wealth advisory company, was set up in the territory in 1995. "We have always found the jurisdiction and regulators to be very business-friendly," says Chong.
The infrastructure of the digital exchange has some similarities with those of traditional exchanges such as matching engines, he says. The company is currently working with its partners to build the technology for custody and asset servicing. According to Chong, the settlement time for the trades on the exchange will be T+0.
"Fusang Exchange will run on proven market and exchange technology. As a centralised exchange facilitating trades through a central limit order book, the matching engine itself will not run on blockchain technology. But the assets that will be traded on the exchange will be blockchain-based. So, the settlement of assets will also take place on blockchain," he says.
As Fusang Exchange will be regulated like a securities exchange, investors must access it through chosen members of the exchange, which are licensed intermediaries. According to its website, this could include traditional financial institutions such as banks, brokers and hedge funds, as well as crypto exchanges. The trades may be settled in fiat money or cryptocurrencies.
"We are working with our exchange partners, like Nasdaq and Bursa Malaysia, to reach out to retail investors. We will require all intermediaries to be fully licensed and regulated for whatever activities they undertake," says Chong.
He adds that any investor will be able to access the exchange as long as they meet the necessary requirements. The requirements to access the market depend on the intermediaries, which may charge additional fees on top of Fusang's transaction fees.
The company is unable to disclose its list of partners until the exchange has been launched, says Chong. "We have signed memoranda of understanding with a number of listing sponsors and trading agents or broker dealers. We have received overwhelming interest from [parties interested in] listing security token offerings on our exchange, but we are taking a cautious approach. We want to focus on the highest-quality issuers, representing real-world assets and companies with real profits and cash flow."
The network of licensed and regulated listing sponsors will have the primary responsibility of ensuring that only legitimate companies list on the exchange, he adds. "We will follow the same processes and rules as any stock exchange. We strongly believe that the future of digital assets will be regulated, where security tokens will represent real-world assets and value. The issue with most initial coin offerings (ICOs) is that they do not represent or are linked to any real asset."
Companies that list their assets on the exchange need to submit a report on their financial results every quarter. "Let's say you have a fund structure and you put an art piece into it. Most funds will have a fund administrator who values the asset on a quarterly basis so that the public knows exactly what they are getting into. That is the most important thing — transparency. We want to make sure that the assets on our exchange are what they are claimed to be," says Chong.
Fusang is also working with institutions such as the Big Four accounting firms and fund administrators to run the exchange. This is driven by Chong's belief that the security token and digital asset market needs the same institutional infrastructure as traditional assets.
"We firmly believe that the future of finance is digital and that one day, all assets will be digital assets. We think that more institutional participants such as ourselves are needed to enter the market and ensure a robust market infrastructure. We look forward to such a day," he says.
Chong has no plans to register the digital exchange with the Securities Commission Malaysia because Fusang already has a securities exchange licence from the Labuan Financial Services Authority, which comes under the purview of the Ministry of Finance.
Use cases for a digital exchange
One advantage of a digital exchange is that it can open up new asset classes for investors. This could mean investing in smaller companies that cannot afford to list on traditional stock exchanges, for example.
"In theory, any asset can be securitised. The issue with traditional exchanges is that it involves a huge operational cost. PwC estimates that the average cost to list a company on a major stock exchange is about US$4.2 million. That means only big companies can list. Likewise, the stock exchange only wants big companies to list because there is a lot of paper-based administration and overhead costs," says Chong.
But this should not be the case, he adds. "[Instead] you need to be clean and have a sustainable business model. It should not necessarily be about size. Right now, smaller companies are not getting access to liquidity. With a fully digital platform, we will not have the same traditional barriers and overheads."
The ability to list at a lower cost could also mean tapping into alternative assets that have been out of bounds for ordinary investors. "For example, the majority of companies are not publicly listed. A lot of innovation today is happening through venture capital-backed companies. But that is restricted to a very small and, frankly, elite group of investors. The man in the street cannot access these early-stage companies," says Chong.
He cites real estate as an example. "Many things can be done better and real estate is one of them, especially in countries like Malaysia. I find it very strange that it takes months for you to sell your house and transfer the land title. These inefficiencies result in costs that are passed on to the end consumer," he says.
Fusang Exchange wants to attract companies that are driven away by the high cost of listing on traditional exchanges and are seeking operational efficiency. It is also interested in companies that want liquidity in their stocks but do not want to raise capital and those who want to list alternative structures such as funds or business trusts, according to its website.
"There has been a lot of talk about ICOs and utility tokens. Quite frankly, I think that market has been very messy because it has been completely unregulated due to the lack of strong market infrastructure. But what it shows is an interesting proof-of-concept. It shows that you can begin to contemplate alternative business and capital-raising models," says Chong.
One innovation that he is very excited about is the ability of digital assets to accommodate innovative companies that want to turn their stakeholders into shareholders. This could be done by tokenising assets. Stakeholders or loyal customers could then invest in units of the securitised assets.
Chong cites the example of competitive private schools that take fees from parents interested in booking a spot for their child, which is a common practice in many countries. "We are talking to a wide variety of issuers and one of them owns a private school. The model we are working on is [based on the question of] why don't you tokenise the equity of the school and tell the parents that if they want to send their child to your school, they will need to be a 0.1% shareholder of the school?
"This will provide the school with capital to operate and build facilities. It will also turn stakeholders of the school into shareholders. As shareholders, the parents will have an interest in making sure that the school is well run."
Another example is the tokenising of artwork and putting it in a fund structure so more people can fractionally invest in a painting. This structure is already used by investment platforms in other parts of the world such as the US-based Masterworks, which allows investors to buy a share of a multimillion-dollar artwork for US$20. It uses blockchain to track transactions.
"For art specifically, I anticipate that the easiest structure will be a fund structure. You can place each piece of art into a granular fund structure and have a professional fund manager or art expert manage it. The economic interest in the artwork is owned by the token holders," says Chong.
Many players in the US have started to tokenise real estate. For instance, a tokenised real estate investment trust was offered last November by Convexity Properties. The St Regis Aspen Resort in Colorado, the US, sold real estate security tokens on blockchain last August via crowdfunding site Indiegogo. According to reports, it had raised US$18 million by October last year.
"There is a lot of talk now about tokenising real estate, but I think tokenising real estate titles is very difficult and will be one of the last assets to be tokenised. I expect that a lot of people who have been talking about these things have not necessarily dealt with the traditional operational burdens of these assets," says Chong.
"From a technological perspective, I suspect the easiest way around this would be through a special purpose vehicle and have the company or fund own a particular piece of real estate, then tokenise the equity interest in the company or fund."
Another idea of his is to tokenise flight routes. For instance, a person who flies regularly between Hong Kong and Kuala Lumpur may be interested in investing in that route if he does not want to invest in the traditional shares of an airline.
"In addition to my having a share of the economic interest, the airline could say, 'If you are the owner of X number of shares [for the route], you are guaranteed an upgrade of your seat.' If you are the owner of even more shares, then you can get more benefits," says Chong.
"These are the things I am really interested in, to turn stakeholders into shareholders and pull their interest. That is the bedrock of how successful companies are built and that, to me, is really exciting for the future of finance."