This article first appeared in The Edge Malaysia Weekly, on October 1, 2018 - October 07, 2018.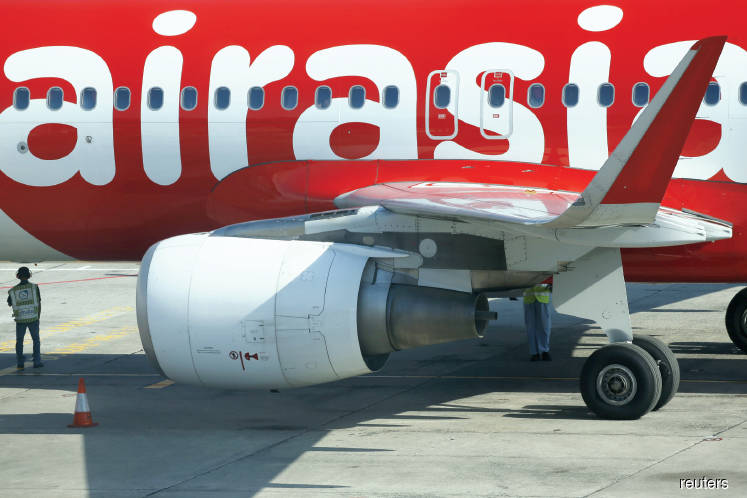 IN February, AirAsia had an interesting new hire: Datuk Mohd Shukrie Mohd Salleh, who recently left Pos Malaysia Bhd, was recruited to head the budget airline's new logistics arm, Redbox Logistics.
The high-profile appointment signals an ambitious project that seeks to create an effectively intra-Asean logistics service, which will function like one marketplace, says AirAsia Group Bhd group CEO Tan Sri Tony Fernandes.
"Right now, we've got e-commerce providers [that are] really country-specific, like Tokopedia in Indonesia. No one has really bridged that gap yet because of Customs and tax hurdles, so we see an opportunity there," he says.
"Let's say you're shopping in Bangkok and you buy a whole bunch of things ... RedBox can ship it back for you."
When asked what Shukrie's mandate is exactly, Fernandes declines to elaborate.
However, people familiar with the project indicate that the former Pos Malaysia boss is working hard to forge partnerships with various logistics players to build a regional network.
The premise is to capitalise on AirAsia's belly space, which some observers say is underutilised by as much as 70% on some flights.
"We think there is a marketplace for belly space. I've got empty belly space on many routes, which I can fill up and provide a service ... a marketplace to many small and medium enterprises," Fernandes affirms when asked.
That means Redbox will take on three niche segments, the first two of which is the natural B2B and B2C market, says the AirAsia co-founder.
In a nutshell, the business will eventually open a direct channel for logistics service that will remove a layer of other traditional service providers between the airline and customers.
But Fernandes also sees a third niche — the consumer-to-consumer marketplace that functions like Carousell, a web-based marketplace for buying and selling new and used goods.
"I don't think I'm applying to Sony Electronics to sell their goods, for example, because that's well taken care of," he says.
"I'm applying to, say, a small jeweller in Kota Kinabalu, who may want to list his goods and there will be an additional market outside [opened up via Redbox], so it's a Carousell kind of model."
Driving that model will be the need for quick gratification, which is driving e-commerce growth with ever-increasing delivery speed promises.
Speaking of gratification, Fernandes cites his purchase of the newly released iPhone XS on the first day using the AirAsia network as an illustration of the potential of the logistics business. "I wanted it on the first day, which is highly improbable unless you're queuing out there at the shops. So I asked around the AirAsia companies and someone got me one from China. I received it the next day when I was in Phuket, along with an Apple watch from Hong Kong," he recalls as he excitedly waves his new iPhone.
"We have a fantastic opportunity in the logistics business, which no one is talking about and which no one has given me any value for.
"I don't care how fast you can drive, you should be faster by sending goods by plane," Fernandes says, adding that another underlying driver will be "the needs of small sellers who will never list their goods on big websites".
At the heart of the pursuit is AirAsia's bet on Southeast Asia, which is home to 700 million people that AirAsia is already connecting via its airline business.
In explaining the vision underlying Redbox, Fernandes points to Alibaba, an e-commerce giant that leverages China's tremendous domestic market size of 1.4 billion people. "It's a big market, Asean, and it's still not one market. If I can get Asean, collectively, to think like China, we're much, much bigger ... we can be a big economic powerhouse."
Save by subscribing to us for your print and/or digital copy.
P/S: The Edge is also available on Apple's AppStore and Androids' Google Play.