This article first appeared in The Edge Malaysia Weekly, on October 7, 2019 - October 13, 2019.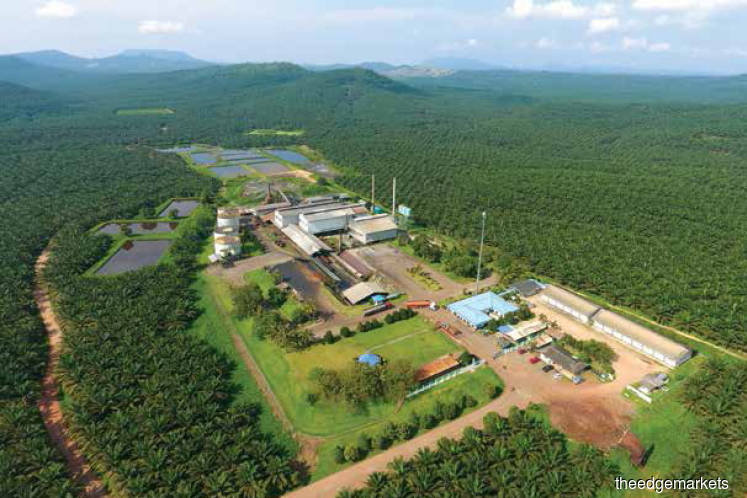 GIVEN public disclosures in 2019 so far, minorities of Boustead Plantations Bhd may rightly wonder if they will be asked to pump cash into the planter soon.
In a statement to The Edge, Boustead Plantations concedes that it is "conscious of the need to undertake a turnaround plan". That plan will include finalising a permanent replacement for its former CEO Chow Kok Choy, who retired on July 31.
"We have embarked on a rigorous process for a new CEO and have identified a suitable candidate. An announcement will be made in due course," it says.
However, its challenges run deeper than simply replacing its CEO. Recall that last year, the planter fell into its first full-year loss since 1973. In the same year, it completed two acquisitions worth RM1.15 billion for 16,494.56ha of plantation land in Sabah and a 75-tonne per hour mill.
Major chunks of the acquired land, held under Boustead Pertama Estates, have lower-than-industry-average yields, irregular planting patterns (seen via satellite images) and are distributed across non-contiguous parcels, which may hamper harvesting efficiency. (The Edge reported on this in Issue 1262, April 15.)
Six months into its financial year ending Dec 31, 2019 (1H2019), the planter has spent RM46.83 million, leaving RM10.97 million in available cash on its balance sheet. In particular, its estates in Sarawak are also operationally loss-making.
In the same timeframe, borrowings have crept up from RM1.12 billion to RM1.39 billion — far above total borrowings of just RM140 million as at Dec 31, 2017, just 18 months prior.
Operationally, it is generating more cash in 1H2019 than it did in 1H2018. But what wiped out its margins was heavy acquisition costs, which in 1H2019 came to RM371.49 million. Finance costs on its 1H2019 profit-and-loss statement came to RM30.69 million.
"Excluding our acquisition in 2QFY2019, total spending in 1H2019 was lower than that in the previous corresponding period," the company says in an email.
"As part of our turnaround plan, we are focused on improving labour and land productivity across our operations in Sabah, Sarawak and Peninsular Malaysia."
When asked whether it will need a cash injection, Boustead Plantations says, "We do not intend to undertake a cash call exercise."
That said, a potential issue that stands out is that the company is leveraging short-term borrowings to undertake a long-term investment. The mismatch may become an issue down the road, which the company acknowledges to The Edge.
As a snapshot, its acquisition spree in 2018 saw the addition of RM373.09 million in long-term borrowings. The annual interest is around 5.3%. Short-term borrowings, however, surged by RM604.58 million year on year with interest of 4.76% per annum.
The quandary is that Boustead Plantations is finding it cheaper to increase short-term borrowings. However, its investments are long term — among others, it is replanting 7,200ha this year with a budgeted capital expenditure of RM56 million.
From the amount, 40% had been spent up to August, the company says. Going further back to last year, it had also said it intends to replant 7,400ha of Boustead Pertama Estates despite two-thirds of its 9,998.36ha planted area currently in peak production age of between 10 and 20 years.
The mismatch between debt commitments and return horizon from its capital investments is not lost on Boustead Plantations. "We are reviewing our short-term financing by matching debt repayments to the cash generation ability of the company and tenure of its assets. An announcement will be made once the terms have been finalised."