This article first appeared in Options, The Edge Malaysia Weekly, on November 16, 2020 - November 22, 2020.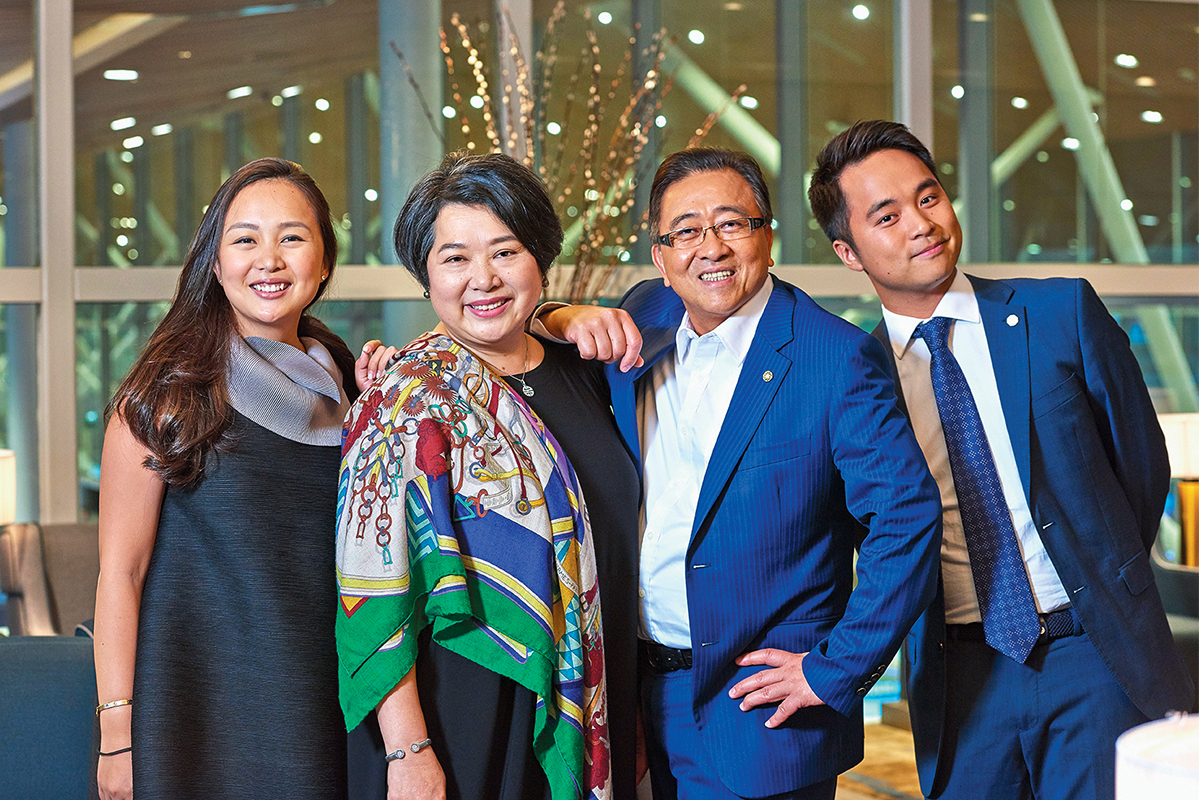 Song Hoi-See may be the face of Plaza Premium Lounge, but the founder and CEO is not a one-man show. By his side at work and at home are his wife and executive director, Linda, and children Mei Mei and Jonathan, directors of brand and product transformation and business development respectively. They talk to Petrina Fernandez about the dynamics of the family business and the challenges faced by the travel industry during the pandemic.
For a while, it seemed like dust must have covered tarmacs and the aircraft hidden in hangars after travel plans screeched to a halt globally. But, as the world adapts to life in a pandemic, certain necessities — and even luxuries — are slowly resuming. And flying is one of them.
Ready to welcome a return to the skies is the Song family behind Plaza Premium Group, which has been using the lull to prepare for the new normal. Being poised to act is a hallmark of the brand; in the 1980s, Song Hoi-See was a globetrotting investment banker for Lehman Brothers when he observed a distinct lack of hospitality initiatives at international airports. While the most affluent travellers luxuriated in the comfort of airline lounges between flights, others struggled to be comfortable or productive during transit at what Hoi-See describes as "little more than glorified bus-stops".
Never one to ignore a promising idea, he left the security of finance for the unknown waters of entrepreneurship to launch the world's first independent airport lounge in 1998. Plaza Premium Lounge at Hong Kong's brand-new international airport and Kuala Lumpur International Airport were officiated almost simultaneously. Services ranged from meet-and-greet receptions to dining, relaxation, connectivity and shower facilities. For a fee or loyalty points earned through partner programmes, the egalitarian model offers access to passengers of any airline or flight class, changing the perception of airport lounges from that of exclusive privilege to attainable luxury.
For the full story, pick up a copy of The Edge Malaysia (November 16, 2020) at your nearest news stands or visit optionstheedge.com.