This article first appeared in The Edge Malaysia Weekly, on August 16, 2021 - August 22, 2021.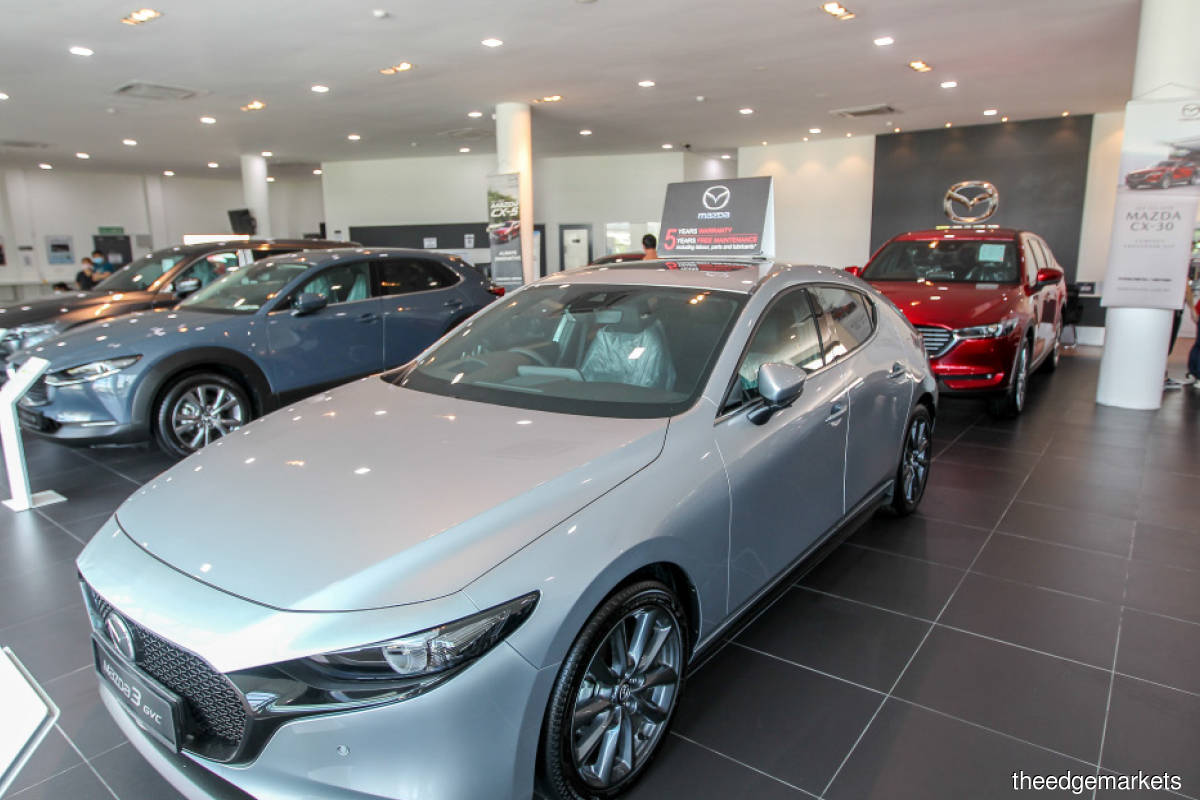 OVER the past 17 months, with Malaysia under some form of movement restrictions or other to contain the spread of Covid-19, it has been a tumultous ride for the automotive sector.
Total industry volume (TIV) went from just 141 units in April 2020, when the first Movement Control Order (MCO) was imposed by the government, to 68,836 units in December 2020, fuelled by the exemption of the Sales and Services Tax (SST) from mid-June under the Penjana programme.
But after a few months of robust demand, a nationwide MCO was imposed again in June this year, leading automotive sales to tank to 1,921 units — a sharp decline of 96% on a month-on-month and year-on-year basis.
Vehicle sales have been hurt across the board, from the mass market Proton and Perodua cars to the high-end Mercedes-Benz and BMW marques. "There were hardly any sales in June and July," an automotive distributor executive laments to The Edge.
Nevertheless, as cars are still considered a necessity in Malaysia because public transport connectivity and networks are far from ideal, analysts continue to recommend automotive stocks. As the economy reopens under the National Recovery Plan, demand for cars is expected to grow.
Wan Mustaqim Wan Ab Aziz, an auto analyst with Kenanga Research, projects that TIV will stage a strong recovery next year, his target being 600,000 units. "Our 2022 TIV growth will be driven by the expected recovery of the economy post-lockdown and the assumption that herd immunity would have been achieved by then, inevitably resulting in the relaxation of SOPs [aimed at] revitalising local travel, which should push the demand for passenger vehicles," he said in a July 26 report.
Stocks under his coverage include Bermaz Auto Bhd ("market perform", with a target price of RM1.45), UMW Holdings Bhd ("market perform", with a target price of RM3), Tan Chong Motor Holdings Bhd ("underperform", with a target price of RM1) and Sime Darby Bhd ("outperform", with a target price of RM2.45).
AmInvestment Bank analyst Jeremy Yap is also bullish on the automotive industry, assigning an "overweight" call on the sector in a July 19 report. He has an unchanged TIV target of 575,000 for 2021, which is a 9% increase from 2020.
His optimism stems from an anticipation of consumer spending on big-ticket items such as passenger vehicles picking up in the second half of the year, following an acceleration in the vaccination rate and gradual easing of the MCO in phases.
A further SST exemption could lift sales, as noted by Yap noted in the report. "The SST exemption — 100% and 50% exemption on locally assembled [CKD] and fully imported [CBU] car models respectively — has been extended until Dec 31, 2021, and we believe this will continue to spur vehicle sales until the end of the year."
He added that TIV is expected to be stronger in the fourth quarter, with an average of 50,000 to 60,000 units sold per month.
In the report, Yap said the worst was over and there would be a gradual easing of restrictions globally, alongside global vaccination programmes, which will improve the cash flow of businesses and reduce disruptions to supply chains.
"Production of vehicles in the domestic auto market will also be normalised with the gradual easing of the shortage of chips seen recently, especially with Perodua's Myvi. From our checks, we gather that Perodua is trying to find substitutes for its supply chain by sourcing from different suppliers," he added.
AmInvestment's top picks in the automotive sector are MBM Resources Bhd, with a fair value of RM4.51, and DRB-Hicom Bhd, with a fair value of RM2.38.
Yap pointed out that MBM Resources is currently undervalued and trading at about 6.5 times its FY2021F earnings per share, compared with the sector's average of 14.7 times. On the other hand, DRB-Hicom is expected to continue to benefit from Proton's sustained strong sales momentum for its X50 and X70 SUVs and its mainstay models. "We continue to see bright spots in both national automakers as both Proton's and Perodua's fleet of vehicles are more attractively priced, with superior value propositions, compared with other brands such as Nissan and Honda."
Apart from MBM Resources and DRB-Hicom, AmInvestment also has a "buy" call on Bermaz Auto, Sime Darby and UMW, with a fair value of RM1.80, RM2.87 and RM4.07 respectively. But it is "underweight" on Tan Chong Motor and Pecca Group Bhd.