This article first appeared in City & Country, The Edge Malaysia Weekly, on July 6, 2020 - July 12, 2020.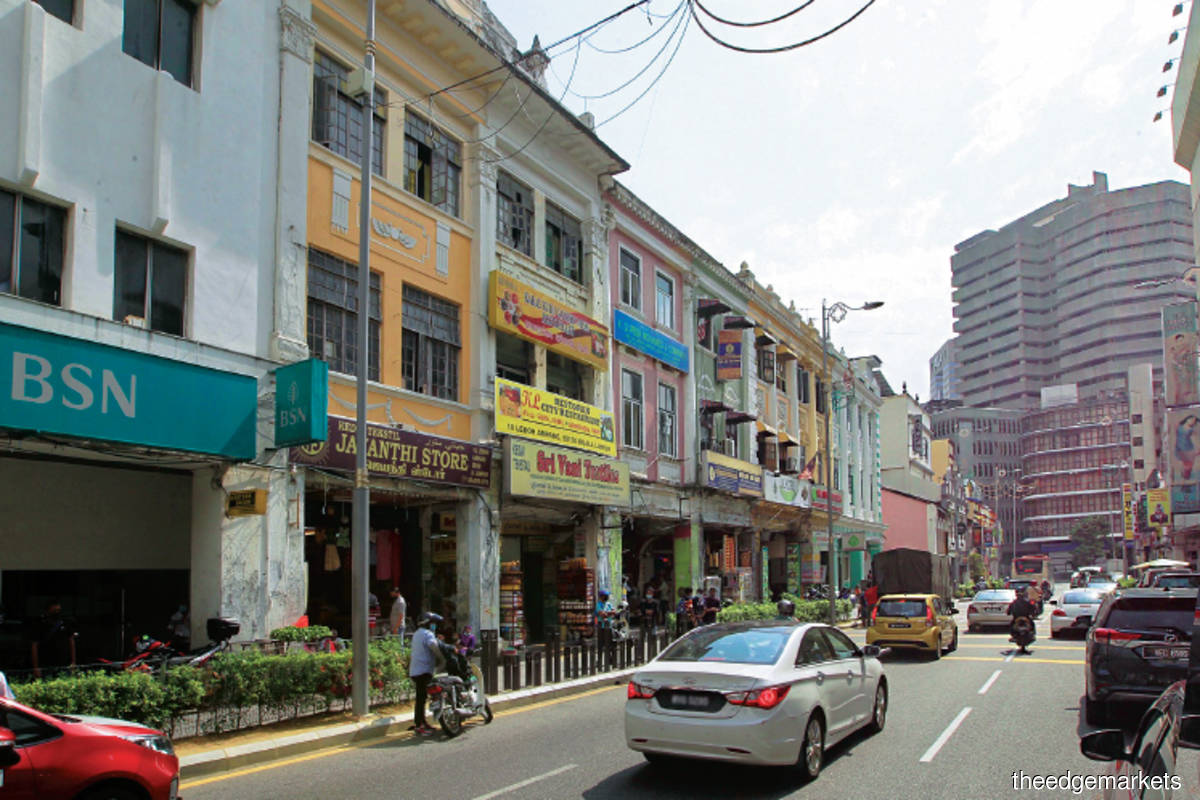 As new buildings start to crowd cities, properties that are less desirable tend to suffer from vacancies. To give these underutilised properties a new lease of life and purpose, owners have been observed to turn to adaptive reuse strategies.
According to CBRE | WTW group managing director Foo Gee Jen, cities abroad have seen far more advanced adaptive reuse projects whereas this strategy is still a relatively new concept in Malaysia, with most local projects being comparatively conventional.
"Commercial buildings converted into housing can be found predominantly in metropolitan cities such as New York, Washington, Singapore, Taipei and Melbourne, where land in the city centre is scarce, the urban population is expanding rapidly and affordability is an issue. Also, such [projects] are commonly undertaken by co-living operators," Foo says.
"Locally, although adaptive reuse is not yet a popular strategy, there has been a reasonable amount of such an undertaking."
He cites examples of such projects abroad, such as Dux House in Melbourne, previously a cinema, church and office space before it was converted into an apartment, and a hospital in Arkansas that was converted into housing for the homeless.
In comparison, the majority of adaptive reuse projects locally were essentially switching office and retail spaces to other commercial uses such as hotel, healthcare, education, event as well as arts and culture spaces.
"While residential and affordable housing may not be the natural choices for [properties to be readapted into], we can expect this strategy to be deployed, in particular for underperforming properties amid the market and economic slowdown," Foo says.
To readapt their properties, landlords can opt for a complete or partial readaptation, each with distinct objectives.
"To remain competitive in the market and enhance the performance of the property in terms of occupancy and rent, a complete readaptation is usually undertaken for buildings that are [less desirable].
"Partial readaptation is commonly adopted to fill up the remaining space of a property — for instance, existing offices and retail malls bringing in co-working space operators," he explains.
CCO & Associates director Chan Wai Seen says it also depends on whether the building structure and layout are suitable for the specific uses. "I would love to see old and unutilised properties being readapted to optimise their potential," he remarks.
Chan notes that this strategy, although generally low in adoption locally, should be encouraged, as the property market is constantly evolving in terms of demand and preferences.
"In the medium to long term, [adaptive reuse] is expected to become more relevant in view of the mismatched demand as well as unsuitable property types and conditions in relation to prevailing market trends," he notes.
Examples of adaptive reuse projects in Malaysia include the Holiday Inn Express Kuala Lumpur City Centre hotel, which was converted from the Menara ING office; the Stanton Hotel Kota Kinabalu, previously known as Wisma AIA; The Chow Kit, an Ormond Hotel that was previously the Tune Hotel Chow Kit; REXKL, previously Rex Cinema; Wolo hotel in Bukit Bintang, previously Wisma KLIH; and The Majestic Malacca, a luxury boutique hotel that was originally a private mansion built in 1929.
More adaptive reuse projects can be found in Melaka and Georgetown heritage zones. "There are also old factories in Petaling Jaya that have been converted into offices and show units," says Chan.
Barriers and perception
There are a few reasons adaptive reuse is less common in Malaysia. According to Foo, not all landlords are receptive to the idea because of perceived technical complexities and lower returns, especially when converting from commercial use to a purely residential one, which may not fulfil the real estate principle of highest and best use.
"Conversion to housing use can, however, still be done where the value for residential use outstrips its low commercial value, owing to oversupply and high vacancy rate.
"Also, when the property value is too high to be saleable or if redevelopment is too costly, the economics of readaptation would be justifiable," he says.
Nonetheless, Foo adds that it takes time to overcome some of the barriers before readaptation can be more widely adopted in the local market.
"On the one hand, landlords will need to be educated about the implications of readaptation. Financial planning and development feasibility will also have to be considered.
"On the other hand, regulatory provisions will need to be coherent, since we have a zoning system and building compliance for different uses. In addition, having a supportive ecosystem with expertise available from architects, engineers and interior designers, among others, will enhance the feasibility of readaptation."
Similarly, for adaptive reuse to work, Chan notes that both owners and prospective tenants need to be more receptive to the strategy.
"It is important for owners to undertake market and feasibility studies to determine their [adaptive reuse] strategies to ensure that they are in line with market demand and trend. Owners need to know the strategies before starting work.
"It would also depend on local authorities' rules and regulations. Changes to a property would need approval from relevant authorities. If the changes are good for the market and community, the authorities would usually approve," he says.
Proactive strategy
Landlords can consider adaptive reuse strategies for their properties so that they remain competitive in the property market.
Rather than leave underperforming properties unoccupied, adaptive reuse can optimise the property's space usage instead, says Chan. "[Using the] right readaptive strategies, the value of properties can be enhanced. Building owners can also choose to readapt their property to gain investment returns while waiting for the right time to redevelop the property.
"Any decision to improve properties, including readapting them, is likely to depend on the projected returns."
Rather than rely on a single stream of tenant profile and rents, landlords that can readapt and diversify space usage can mitigate risks and improve revenue flow for their properties, says Foo.
"For instance, existing offices and retail malls are bringing in co-working space operators. In the residential sector, concepts such as serviced apartments, SoHos/SoVos/SoFos, mixed developments, co-living spaces and Airbnb were introduced not that long ago. These concepts have revamped the conventional residential and commercial property play and opened up new perspectives and ideals. Therefore, readaptation could also be a proactive strategy in recognising the changing trend."
Shifting from a business perspective to a city life point of view, Foo says adaptive reuse strategies are a manifestation of urbanisation as well as of man-made activities such as city rejuvenation and heritage conservation.
"As more white-collar workers enter the workforce, there will also be an increasing number of the populace [that will want to work and live in the city] and are even willing to accept micro-living as a trade-off.
"This underlines the recent emergence of new working and living concepts like co-working and co-living. Property owners will need to stay dynamic and be open to readaptation to keep up with the market.
"Thus, readaptation will persist and more innovative uses of space will emerge over time," he says.
Apart from adaptive reuse, Chan says redevelopment is another alternative that will be increasingly available in the long term. "If the owners are happy with the returns from readapted properties, they may continue doing so. [But I believe] redevelopment will create even higher investment returns."
A new lease of life
According to Chan, properties that are good prospects for adaptive reuse would be industrial factories and commercial buildings, including purpose-built offices, in good locations such as Kuala Lumpur city centre and Petaling Jaya, or popular commercial areas.
To Foo, examples of properties with adaptive reuse potential are those located in the old quarters of KL city with adequate connection to public transport and commercial prospects, such as Masjid Jamek, Pudu, Kampung Attap and Kampung Baru.
In terms of uses, hotels, boutique hotels, Airbnb units and co-living spaces have been a popular choice for adaptive reuse projects in general in Malaysia. In view of the ongoing Covid-19 pandemic, however, the hospitality route may not be the best strategy at the moment, notes Foo.
Instead, he says, landlords can consider warehousing as an alternative use in the current situation. "It very much depends on demand. If more last-mile delivery centres are required, then properties can be readapted into warehousing uses without requiring a large capital. Warehousing is also one of the only possible bright subsectors [for now]."
Chan notes that the current economic uncertainties will affect demand for properties, especially commercial spaces. "This may force some owners to readapt their properties to fill vacancies."
Foo concurs. "With business affected by Covid-19, tenants are likely to downsize or even close down, which will translate into higher vacancy rates."
At end-2019, occupancy rates of purpose-built offices and retail property in the Klang Valley surpassed the benchmark of 80%, Foo notes. The least occupied properties are generally found in less prime areas, he adds.