This article first appeared in The Edge Malaysia Weekly, on December 9, 2019 - December 15, 2019.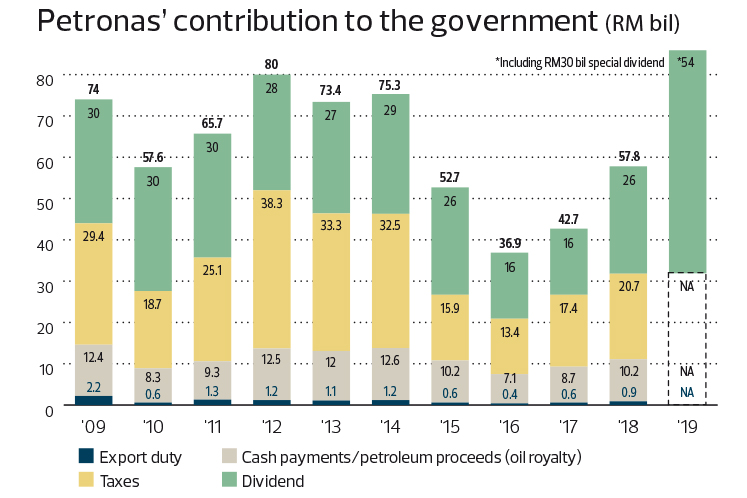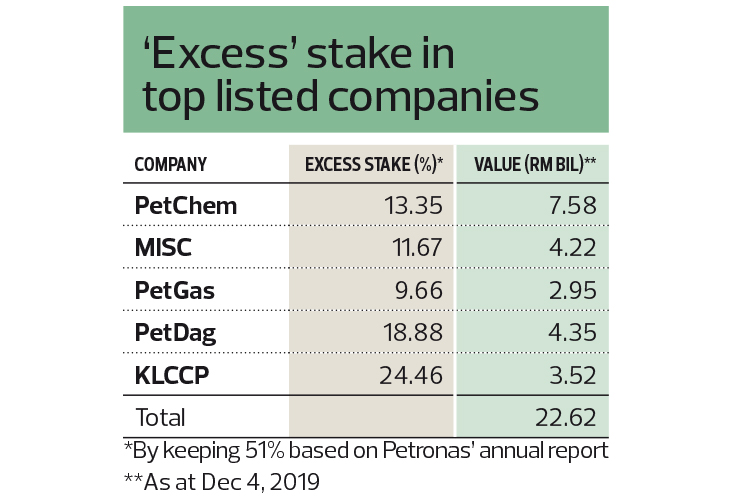 THE EDGE: Why did you say no to Aramco's IPO?
Tan Sri Wan Zulkiflee Wan Ariffin: I think we, after due consideration, [decided not to participate].
(Petronas confirmed last month it had rejected Saudi Aramco's offer to be a cornerstone investor in Aramco's domestic IPO, which aims to raise US$25.6 billion by selling a 1.5% stake in the company.)
Can you elaborate?
Not really (laughs). They are our partners. (Petronas and Aramco are joint-venture partners in the US$27 billion RAPID project.)
If it proceeds with a bigger portion IPO in the future, would you still consider?
I think we will review at that point in time.
What is the latest update on your shares in Rosneft? (Petronas participated in the Russian oil company's IPO in 2006, acquiring 1.3% for a reported US$1.1 billion.)
We have sold the shares. We sold down in parcels. Today, we don't own anymore [shares], and we made a profit of close to RM500 million.
There is talk of Petronas maybe reducing its stakes in certain listed companies. Is that going to happen?
You know, our stakes in listed companies are always a currency for us. We always review our portfolio. And if there is ever a need, if the time comes, of course there is a currency that we have with us.
(Petronas owns 60% to 75% stakes in its five Bursa-listed companies: Petronas Chemicals Group Bhd, MISC Bhd, Petronas Gas Bhd, Petronas Dagangan Bhd and property arm KLCC Stapled Group. As at Dec 4, Petronas would have made around RM22.6 billion if it had reduced its stakes in them to 51%).
Will you revisit the idea of listing [exploration and production arm] Petronas Carigali Sdn Bhd?
This is a shareholder's matter. There was no immediate plan, so I don't know why you say 'revisit' (laughs).
It has been raised over the years and, recently, Prime Minister Tun Dr Mahathir Mohamad made a statement [of possibly listing your subsidiary].
He made that statement, yes. Ultimately, we will get the guidance from our shareholder. But I think there are many things that have to be considered before that decision is taken. Things like how it will affect the long-term capacity of Petronas to give out dividends, how it affects the [integration] of the group's business, what will happen to the shareholders' agreement that we gave to Petronas Carigali, and will the current portfolio attract Ebitda multiples comparable to other E&P companies.
So, there is a string of issues that would have to be considered in detail before any decision is made.
Have these concerns been made known to the shareholder?
In concept, yes.
So it has approached you about this thing before?
Just floating of ideas ... not in detail, and there is no plan at the moment.
Elsewhere, other entities are slowly reducing their exposure to the O&G sector.
We have a new statement of purpose for the company — to be a progressive energy and solutions partner, enriching lives for a sustainable future. In our new statement of purpose, the word O&G (oil and gas) is not there. I am preparing this organisation for a transition … at the right time, at the right pace, to be that energy and solutions partner.
The RM30 billion special dividend to the federal government (to repay the Goods and Services Tax and income tax refunds) that was supposed to be disbursed in tranches over this year, have you given out the entire thing?
Maybe in December, another tranche. It is a monthly thing... Yes, it's more or less concluded. And certain months, we have to pay royalties. In February and August, during those months, we cut back our dividend (portion). It is also to manage our cash flow.
Is there an expectation of a similar contribution for the next year?
We contribute to the federal government in many channels. Dividend is one, royalties, and taxes. PITA (petroleum income tax) is a big portion, actually. There are also some export duties, which is small.
For dividends, it is always an ongoing discussion with the Ministry of Finance. Also, we are all very thankful as they understand the need for us to fund our debt, our operational requirements and our growth programmes.
All these are taken into consideration, then only [do] we discuss what will be the appropriate level of dividend that we can give out to the government depending on our cash position.
The RM26 billion dividend payout in 2018 made up of 69% of your PAT, according to your annual report. That doesn't leave you much to play around with for your own capex and all that, right?
Rest assured our capex is funded. You should look at our cash flow from operations. We make sure all our obligations have been met. And also, given the fact that we have very strong reserves. As at the end of last year, at the group level, our reserves were RM181 billion, inclusive of minority shareholders' [portion].
There is concern about financing costs on the credit rating downgrade by Moody's on Petronas from A1 to A2 because of Malaysia's sovereign ratings (at A3).
Our financial fundamentals are not affected. Petronas was two notches over sovereign ratings. And when Moody's changes its methodology, for someone to be two notches above sovereign, there are several criteria [to be met]. It affected others as well … entities with close relationships with the sovereign.
We did not meet one of the criteria. And the criterion that they changed, unfortunately, is related to government interference that could affect our business model and liquidity profile. I am stating facts. That is the reason. But our financial metrics, if you look at our S&P [Global Ratings] standalone, we are also a few notches above [sovereign rating].