This article first appeared in The Edge Malaysia Weekly, on May 27, 2019 - June 02, 2019.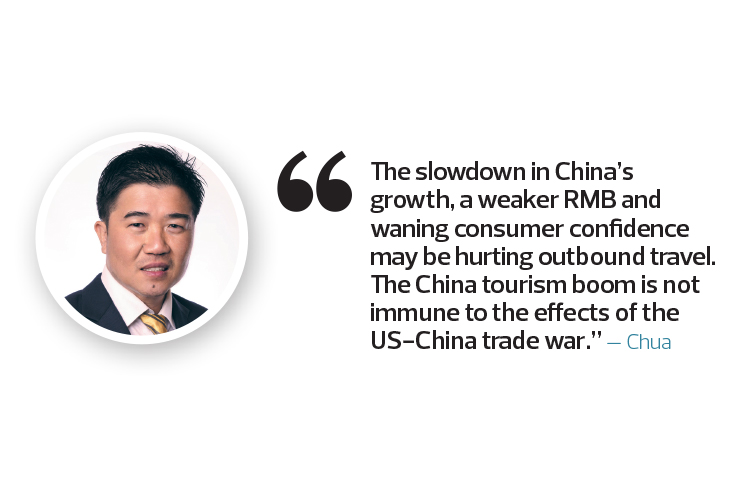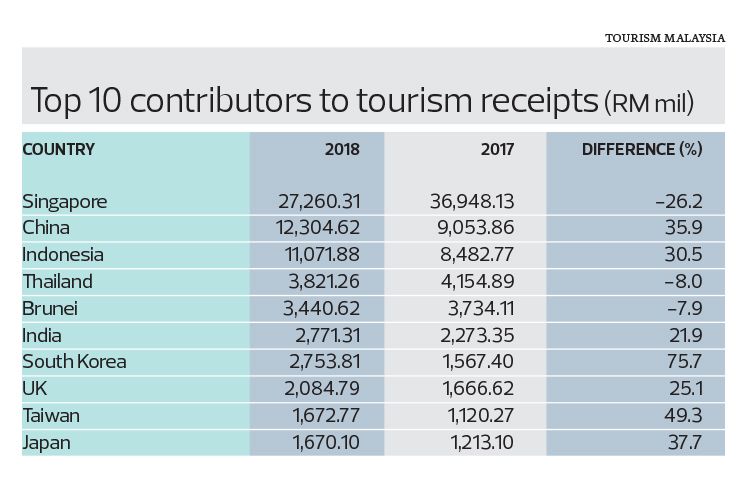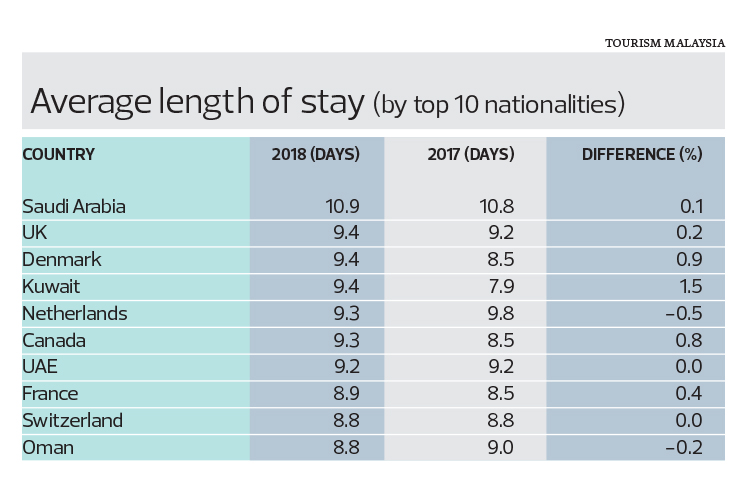 THE Middle East and China are two of the most lucrative tourism markets for Malaysia. Indeed, an Arab spends more money than any other nationality visiting Malaysia. Chinese tourists, meanwhile, contribute the second most, or about 15%, to Malaysia's total annual foreign exchange receipts.
In 2014, arrivals from the Arab (or West Asian) market peaked at 223,180 after aggressive promotional activities from mid-2000 but declined to a low of 142,253 three years later in 2017 as they discovered alternative holiday destinations. Similarly, Chinese arrivals, which were on an upward trend, dipped significantly following the 2014 disappearance of MH370.
Growth in both these markets is on an upward trajectory at present, which may help cushion the impact of declining arrivals from our biggest tourism market — Singapore. Arrivals from across the Causeway plunged by a fifth to 10.62 million last year from 13.27 million in 2016, resulting in a RM10.81 billion loss in receipts. (A tourist must stay at least a night to be counted as an arrival.) The reasons for the drop include Singaporeans choosing alternative destinations and the traffic congestion on both the Causeway and the Second Link.
"Their (West Asia) arrivals at Malaysia rebounded 25.3% last year from 251,937 in 2017 to 315,937, led by Oman (36.9%), Saudi Arabia (11.6%) and the UAE (9.7%)," Tourism Malaysia director-general Datuk Musa Yusof tells The Edge.
Their travelling pattern has also changed as they do not only travel during particular months of the year like they used to, he says, adding that they are also exploring destinations beyond Kuala Lumpur.
As a whole, Musa points out, West Asians remained the biggest per capita spenders last year, at RM9,947 per person, which was up 6.1% from 2017. Their average stay also increased by 0.3 night to 9.7 nights last year (see table).
Indeed, the top five countries in terms of per capita spending were from West Asia. Saudi Arabia topped the list at RM11,628, trailed by the UAE at RM9,387, Oman at RM8,491, Iran at RM8,412 and Kuwait at RM8,335. In total, West Asians accounted for RM3.1 billion of Malaysia's tourism receipts last year.
"With the new Sharjah-Kuala Lumpur route by low-cost carrier Air Arabia, there is an opportunity to further tap markets such as the UAE, Saudi Arabia, Kuwait, Egypt, Bahrain, Oman, Iran and Iraq," Musa says, adding that Sharjah could act as a feeder hub for travellers from Central Asia to Malaysia. Air Arabia will fly the route daily from July 1.
Moreover, Qatar Airways, which plies the Doha-Kuala Lumpur route thrice a day, will extend its existing Doha-Penang service to Langkawi, offering four weekly flights from Oct 15, and increase the frequency to five times a week via Penang from Oct 27.
As for Chinese arrivals, statistics show that Malaysia saw a 29% jump to 2.94 million last year. However, this pales in comparison to what Thailand and Singapore experienced last year. Our northern neighbour welcomed 10.54 million Chinese tourists last year, more than thrice the number to Malaysia, while our southern neighbour received 3.42 million.
Asked about the huge disparity in the numbers, Musa insists that Malaysia remains one of the top 10 countries visited by Chinese tourists. "The main concern is still connectivity," he says, highlighting arrival data from the Immigration Department, which reveals that between 30% and 40% of Chinese tourists enter Malaysia by land from Singapore.
Malaysia also offers fewer flight seats from China compared with Singapore and Thailand. "Last year, the monthly seat capacity into Malaysia from China was 2.82 million whereas it was 3.52 million to Singapore and 4.37 million to Thailand," Musa points out.
Maybank Kim Eng senior economist Dr Chua Hak Bin says the surge in Chinese tourists to Thailand has helped boost the country's economy. "Tourism receipts help increase the current account surplus, bring in foreign exchange and support the currency.  The Thai baht, for example, has been appreciating and is supported by the surge in net tourism surplus, which has climbed to 9.4% of GDP from just 4% in 2000."
Chua believes Malaysia has the potential to do much better, given its diverse natural and cultural heritage sites but in January, he cautioned in a report that China's tourism boom had started to show signs of fatigue since late last year. Chinese arrivals began to ease across Asean countries last year, including Singapore (-12% in November), Vietnam (-2% in December) and Thailand (-15% in November).
"The slowdown in China's growth, a weaker RMB and waning consumer confidence may be hurting outbound travel. The China tourism boom is not immune to the effects of the US-China trade war and tightening credit conditions amid a deleveraging drive," Chua says in the report.
Chinese arrivals in Malaysia did not suffer in the second half of last year and no later data has been released.