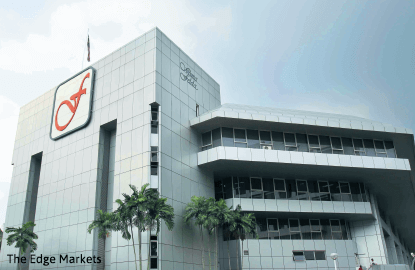 This article first appeared in
The Edge Malaysia Weekly
, on January 2 - 8, 2017.
ON Dec 23, the Federal Land Development Authority (FELDA) announced that its subsidiary, FIC Properties Sdn Bhd, had signed a conditional sales and purchase agreement to buy a 37% stake in PT Eagle High Plantations Tbk for US$505.4 million (RM2.27 billion). The acquisition has drawn criticism from several fronts.
FELDA answers selected questions posed by The Edge on this issue.
You are paying a premium for the stake in Eagle High, spending in excess of RM2 billion. So why not get a controlling stake? Does the acquisition give you board representation or are there any guarantees by Eagle High or Rajawali?
There is a reason for not pursuing a controlling stake, which we cannot disclose before going through the approval process by the relevant authorities, in Malaysia and Indonesia.
However, what we can say now is that we needed a strong local partner to materialise our business plan to expand in Indonesia. As Rajawali Group is among the largest conglomerates in Indonesia, it is a much sought-after partner, not only in the plantation sector but also other related businesses.
Furthermore, Indonesia can be a challenging market to navigate, as some Malaysian companies have experienced. Therefore, we saw the need to have a strong local partner that could lead us through it.
We will get three seats — two on the board of commissioners and one on the board of directors.
We cannot go into the details of the terms as [the acquisition] is pending regulatory approval, but this deal has been negotiated thoroughly and in detail. The key is we managed to slash down the price by close to 30% to US$505.4 million and FELDA's downside risks are protected.
You compare your offer for Eagle High with that of Kuala Lumpur Kepong Bhd's (KLK) attempt to buy over MP Evans, and Sime Darby Bhd and New Britain Palm Oil. But these were for takeovers, not just shares or the second largest stake in a company.
KLK was mentioned in the FAQ not as a comparison but to amplify our point that the accepted valuation matrix as far as plantation companies are concerned is EV/ha (enterprise value per hectare).
We hear that Sime Darby walked away from Eagle High and Felda Global Ventures (FGV) aborted plans to buy it. What prompted FELDA to pursue this?
We can't comment on what motivated others, but what prompted us to pursue this deal is that it is very much in line with FELDA group's strategic vision to be the leading global palm oil company, and one of the largest in the world.
Is there a need to buy Eagle High? Your subsidiary, FGV, has been on an acquisition spree.
Eagle High is entering its growth cycle and we want to be a part of it. Furthermore, the deal offers opportunities to partner Rajawali Group.
FELDA as a group needs to move forward; we have to think and plan ahead for the future, to realise our strategic vision. In this competitive global industry, these kinds of opportunities, openings, don't come often.
Were there other companies pursuing Rajawali's stake in Eagle High?
This question should be directed to Rajawali. We believe there were and if they were to go through the sale process, there would be many suitors.
How do you feel about Eagle High's high gearing? Will this acquisition force FELDA to tap into its own funds, considering Eagle High does not pay dividends and makes small profits. In a nutshell, will it be a financial burden to FELDA?
For a new plantation, high gearing is common. When you plant, it is all capex, and you have no cash flow and hence, no dividends. But if you look at the numbers, especially in 4Q2016, and at the outlook for 2017, we are confident Eagle High will deliver — the planting is done and production is on track. Hence cash flow will be healthy.
No, as we have stressed before, this is a standalone investment with its own project financing, which is heavily ring-fenced. FELDA's other commitments will not be affected and will be carried out as planned.
How does FELDA plan to finance the acquisition?
We have secured government financing for this deal. The government supports our initiative to expand our operations through this deal as it not only benefits FELDA but also all the other stakeholders in the industry.
Having said that, of course, FELDA considered all the funding alternatives available to it. Our priority is to have in place an optimal structure that minimises cost and risks.
There is considerable market talk that the acquisition of Eagle High has a strong political angle, as Rajawali Group's Tan Sri Peter Sondakh is very well connected here.
From FELDA's point of view, the deal is purely a corporate and business decision. FELDA has a clear strategy, which is to be a dominant player in oil palm plantations. We have studied all the facts and feel that this partnership fits in with FELDA's vision.