This article first appeared in Personal Wealth, The Edge Malaysia Weekly, on April 6, 2020 - April 12, 2020.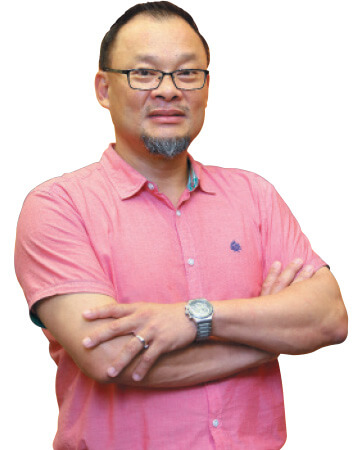 Technology — specifically as a means to overcome the need for physical proximity — could become a compelling investment theme in the long run. > Teh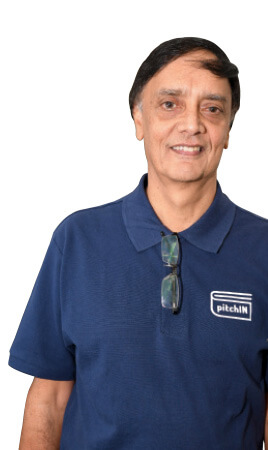 It is likely that for the remainder of this year, more issuers will sweeten their investment offers. > Kashminder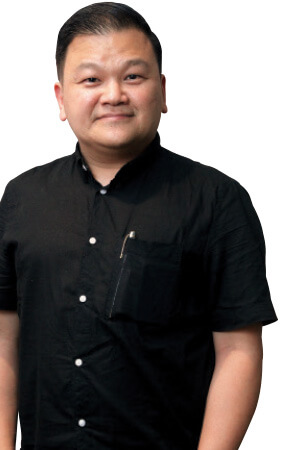 I do believe that some exit timelines will be delayed. But for which issuers and how long, it can be difficult to predict because ultimately, it is up to the issuers to respond effectively to the developments in the coming months. > Goh
Investors in the Malaysian equity crowdfunding (ECF) space are in for a difficult year as much of the global economy grinds to a halt due to the Covid-19 outbreak. The local market has already been weighed down by the abrupt change in government and oil price crash in the last few weeks.
Some ECF players tell Personal Wealth that in the short term, investors could see lower returns and extended timelines for exits when it comes to their portfolio companies. Nevertheless, there will be opportunities in selected sectors and strong issuers will continue to provide healthy returns over the longer term.
The outlook for ECF investments has become progressively worse over the last three months, says CrowdPlus.asia founder and CEO Max Teh. He does not rule out the possibility of investor returns deteriorating even further as the year drags on.
"I expect key investor metrics such as valuations, returns, business fundamentals and even financial viability to fall in lockstep with the decreasing business activity. Looking ahead, the duration of the pandemic, along with the subsequent restricted movement, will have a big say in how businesses [and investors] are impacted over the course of the year," says Teh.
Kashminder Singh, co-founder of ECF platform pitchIN, sees the possibility of returns on paper falling in the near term. "While ECF returns have generally stayed above 20% a year, I expect it to fall by a few percentage points this year," he says.
On the whole, ECF platform operators say that while most of the successful issuers have relatively strong fundamentals, they will still struggle financially with the enforced closures.
MyStartr founder Goh Boon Peng says ECF investors will have to adjust their exit expectations in the current climate. It is likely that exit timelines will now stretch beyond earlier projections. "I do believe that some exit timelines will be delayed. But for which issuers and how long, it can be difficult to predict because ultimately, it is up to the issuers to respond effectively to the developments in the coming months."
CrowdPlus' Teh concurs. For the most part, he expects the majority of ECF issuers to delay their exits as a result of the market turmoil in the last few months. "There will be a small category of businesses in general that will benefit from this pandemic such as certain e-commerce companies and technology, home entertainment and medical equipment suppliers. But with major disruptions to the economy expected to last three to nine months, the majority of ECF issuers will be affected and will have to adjust their exit timelines."
Returns at the point of exit are much harder to predict, however. "In terms of absolute returns [at the point of exit], as long as investors have remained committed throughout the duration of the investment period, I do not believe the returns will be too badly affected. However, if investors panic and demand redemption in the short term, they will likely lose money," says Teh.
Taking a longer-term view of the pandemic's effect on ECF investments, he believes that the pandemic will catalyse a new wave of interest in early technology investments. "While technology has always been a strong investment theme, there has generally been a segment of retail investors who have underappreciated its importance. But now, with large sections of the economy essentially shut down, we have found that a lot of work can still be conducted, thanks to technology," he says.
"Being able to see these technologies in action and seeing how these continue to keep people employed — even if at a diminished level — will leave a strong impression on investors, such that they may well seek out early-stage technology investments, perhaps even up and over other non-technology prospects.
"This is not to say non-technology investments will no longer be attractive. After all, there will always be a demand for great non-technology brands. Having said that, technology — specifically as a means to overcome the need for physical proximity — could become a compelling investment theme in the long run."
ECF campaigns slowing down
Meanwhile, there are already signs that the ECF ecosystem will see fewer crowdfunding campaigns this year, with several already put on the backburner.
Some issuers have called off plans to raise ECF investments, says Goh. These issuers fear that tepid investor interest and the possibility of a failed fundraising campaign now will damage their chances of securing future investments when the markets have calmed down.
According to pitchIN's Kashminder, while the platform remains on track to hit its overall fundraising goal of RM30 million this year, he too expects some companies to pump the brakes on planned issuances. "I don't think issuers were seriously considering this [halting previously scheduled fundraising campaigns] earlier this year. But in the last few weeks, we have been in discussions with issuers that would have gone live in late March or early April. A few of them have already paused their listing, preferring to adopt a wait-and-see approach for the moment."
All this uncertainty has led to ECF investors becoming nervous about the prospects of their portfolio companies. To this point, Teh has noticed a gradual uptick in inquiries from investors about their portfolio companies. Existing investors are increasingly asking about whether portfolio companies [that have promised dividends] will continue to do so, and the extent to which operations have been disrupted. "These are reasonable questions because these investors have money on the line at a time when the economy has somewhat shut down," he says.
As for prospective investors, Teh says they have definitely become harder to convince. "Prospective investors are raising a lot of questions about the financial viability of ECF issuers right now and are asking why they should even enter the ECF space at all. In the last few weeks, new investors have found that they suddenly have a lot of other investment options, namely, in the stock market.
"Investors are finding that they can pick up banking stocks that pay dividends of up to 15% a year at a massive discount. The risk of failure is much lower. They will also have the distinction of being a blue-chip owner. And just like that, ECF investors have some very tempting distractions to think about."
In the short term, the ECF ecosystem will inevitably lose investors to the stock market, says Teh. However, the window of opportunity in the stock market is fast closing because, as Malaysia continues to get the Covid-19 pandemic under control and the economy gradually opens up again, stocks will eventually become pricier.
"The stock market is a fantastic opportunity right now, but it is also a very short-term opportunity. Also, over the long term, strong ECF issuers will consistently give investors far higher returns than they could ever get from the stock market," he says.
"Essentially, it is the same sort of logic with venture capital investors. These investors take on higher risks but in the long run, these investments deliver returns of 25% to 50% a year, whereas the stock market will likely see returns in the high single digits or low double digits."
What can investors do? 
Given the lack of liquidity and a secondary market on which to trade ECF securities, investors — now more than ever — need to keep faith with their portfolio companies, says pitchIN's Kashminder. Investors should be communicating with their portfolio companies to see what, if anything, they can do to help them along.
"In fact, we know of at least one previously successful issuer that recently secured additional bridging financing from its cornerstone investors. This has given the company an invaluable lifeline. There is absolutely nothing to stop an investor — or a small group of investors — from approaching a common portfolio company and negotiating some form of additional financing or investment to tide the business over," he says.
Goh says now is the time for investors to support their portfolio companies by purchasing their products and services. "It is very common during fundraising campaigns for issuers to include a number of 'deal sweeteners' as part of their overall offering during the fundraising period. This tends to take the form of a tiered discount system — the more equity you purchase, the more in-store discounts or reward points you tend to accrue.
"I urge investors to support their portfolio companies by also being good customers. By keeping their businesses afloat, you are keeping your investments alive."
Kashminder echoes this sentiment, noting that issuers are likely to resort to a number of strategies to attract investors in the coming months. "It is likely that for the remainder of this year, more issuers will sweeten their investment offers. [They could do this] by offering more shares for the same investment amount or by means of a hybrid crowdfunding strategy — using both equity and a variety of rewards-based incentives to entice investors."
ECF players hope to obtain further assistance from the government. 
Kashminder notes that in the Budget 2020 announcement last year, the government allocated RM50 million to kick-start a 4:1 co-investment programme. Simply put, for every RM4 the private sector invests in ECF, the government will contribute another RM1. "We have had discussions with the government and asked it to double its commitment by making the co-investment programme 2:1 instead."
Meanwhile, these ECF platform operators say they will continue to conduct stringent due diligence so that only high-quality companies with good potential being acquired or being taken public are offered to investors.
Read also:
P2P players taking steps to mitigate impact of slowing economy