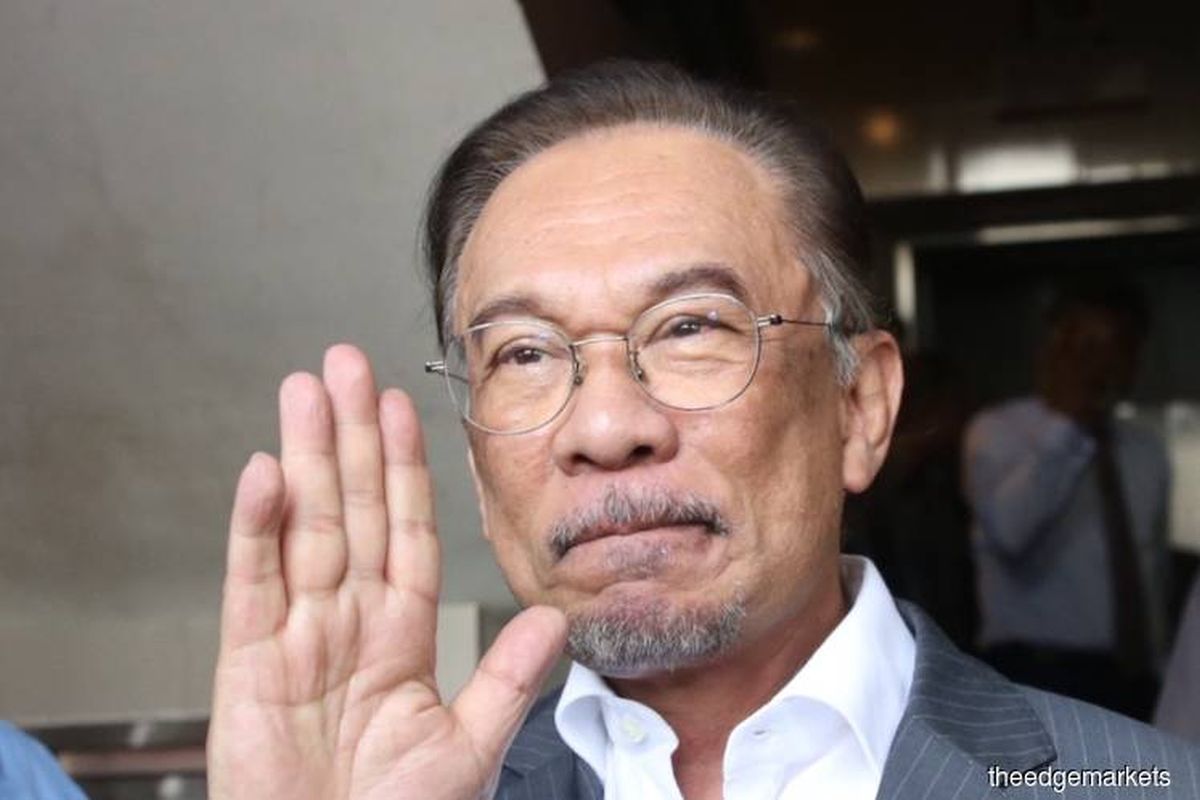 PUTRAJAYA (APRIL 22): The High Court has dismissed Opposition Leader Datuk Seri Anwar Ibrahim's application for leave to challenge Prime Minister Tan Sri Muhyiddin Yassin's advice to the Yang di-Pertuan Agong to suspend Parliament during the Emergency.
Anwar's lawyer Ramkarpal Singh said Justice Datuk Seri Mariana Yahya announced her decision via Zoom this afternoon, without ordering the PKR president to pay for costs.
Ramkarpal said Justice Mariana, who was recently promoted as a Court of Appeal judge, had ruled that the ouster clauses in Articles 150(6) and (8) of the Federal Constitution are valid and precluded judicial review of matters relating to the proclamation of an Emergency and resulting ordinances by the King.
These includes the advice given to the King to promulgate such ordinances by the Prime Minister and his Cabinet, he said.
"The learned judge also considered the said advice of the Prime Minister did not amount to a decision which was amenable to judicial review under Order 53 of the Rules of Court, 2012 resulting in the dismissal of the challenge," said Ramparkal in a statement.
The lawyer and Opposition Parliamentarian said Anwar has given instructions to file an appeal over the judge's decision.
Anwar filed the judicial review on Jan 26, saying the advice given by the Cabinet headed by Muhyiddin that led to the Parliament's suspension was unconstitutional and had no effect.
The Opposition leader also sought a declaration that Section 14 of the Emergency Ordinance was inconsistent with Article 150 (3) and (5) of the Federal Constitution, and was therefore unconstitutional.
Ramkarpal had previously stated that Anwar was specifically challenging the decision by Muhyiddin to advise the King to approve Section 14 (which allows the suspension of Parliament sittings for the duration of the Emergency until Aug 1) and not the Emergency proclamation itself.
On March 11, another High Court had dismissed another judicial review application against the suspension of Parliament filed by three Opposition elected representatives, namely Amanah deputy president Datuk Seri Salahuddin Ayub, PKR chief whip Datuk Johari Abdul and Perak Opposition Leader Abdul Aziz Bari.
That court had cited similar reasons for dismissing the three politicians' application.