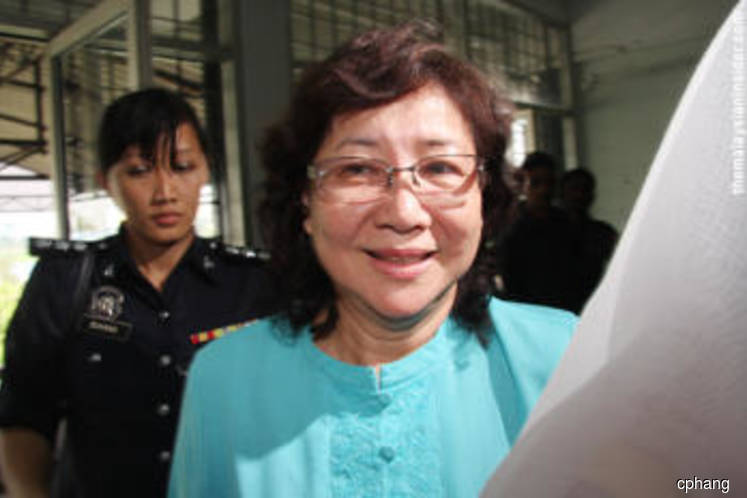 (Sept 24): The Shah Alam High Court has ordered former Port Klang Authority (PKA) general manager OC Phang to pay damages to the authority over losses it suffered in the Port Klang Free Zone project.
Justice M Gunalan disagreed with Phang's lawyers' contention that there was no case for her to answer.
Justice Gunalan ruled that Phang had committed 11 of the 15 breaches listed by PKA, Malaysiakini reported.
He added that the crux of PKA's case was unrebutted as Phang failed to call important witnesses, such as the Transport Minister, to prove that she was merely acting on the instructions of the Transport Ministry, Finance Ministry and the Prime Minister in executing her functions and the various agreements (except the first) without first referring to the PKA board of directors for approval.
The judge concurred with PKA's contention that Phang owed her duties to PKA as its general manager and given that it is a statutory body, she could not bypass the board of directors and rely solely on sanctions of the Transport Ministry, Finance Ministry and the Prime minister to enter into agreements which were binding on PKA.
"It is erroneous for Phang to contend that the Treasury guidelines were not binding or applicable to her or that she had not known of the same. Phang cannot in principle rely solely on the protection of the Transport Ministry for her actions," Justice Gunalan said.
The court ruled that Phang had breached her duties as PKA general manager by entering into agreements without first consulting the PKA board of directors and in disregard of PKA's dire financial state, but which instead appeared to benefit the interests of a third party.
"Hence, the court is of the view that there is sufficient evidence to establish Phang's breach of her contractual, statutory and fiduciary duties under 11 breaches," the judge said, according to Malaysiakini.
The court also fixed Oct 4 to hear submissions on Phang bringing in the third party claimants, who are the PKA board of directors, either for them to be held liable or otherwise.
Justice Gunalan ordered that the damages be assessed by the senior assistant registrar and costs to be determined after the assessment on the standard basis.