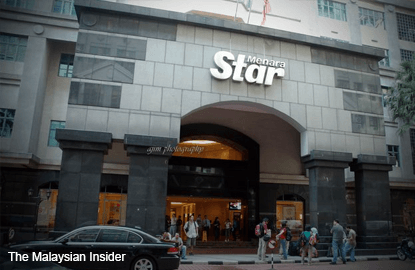 (Nov 27): The Star journalist Tashny Sukumaran today failed in her bid to be exempted from testifying in the case of former Internal Security Act detainee Yazid Sufaat and canteen helper Muhammad Hilmi Hassan for allegedly promoting terrorism acts in Syria.
A three-man Court of Appeal bench chaired by Datuk Mohtaruddin Baki said national security took precedence over a journalist's confidentiality code to protect her sources.
"We dismiss the appeal as we find national security overrules confidentiality," he said of the unanimous ruling.
Her lawyer Syahredzan Johan told The Malaysian Insider he was awaiting instruction whether to appeal the case in the Federal Court.
"Her right to appeal is automatic and she needs not to get leave from the apex court," he said.
Should there be no appeal, Tashny will have to continue to give evidence in the trial of the two, who are said to be members of the extremist group Tanzim al-Qaeda.
Both men are alleged to have recruited members in Malaysian for the organisation.
The prosecution is using procedures in the Security Offences (Special Measures) Act 2012 (Sosma) since the two men are said to a threat to national security and public order.
The decision is unprecedented as journalists have the privilege of not disclosing the identity of their sources.
Tashny had taken the stand in the High Court and had answered several questions including to reveal her source of her front-page report.
She and the daily then made the application to set aside a court subpoena and expunge all evidence.
Judge Datuk Mohd Azman Husin in dismissing the application said it was made too late and the name of the source had been revealed.
Tashny's lawyers said her evidence could be deleted as she only named the source whom she had spoken for the first time but never met him in person.
The journalist, who was represented by former Malaysian Bar president Christoher Leong, took the stand saying the evidence had no relevance to the charges faced by the two men.
Both men, facing charges under the Penal Code, risk a 30-year prison term. – The Malaysian Insider