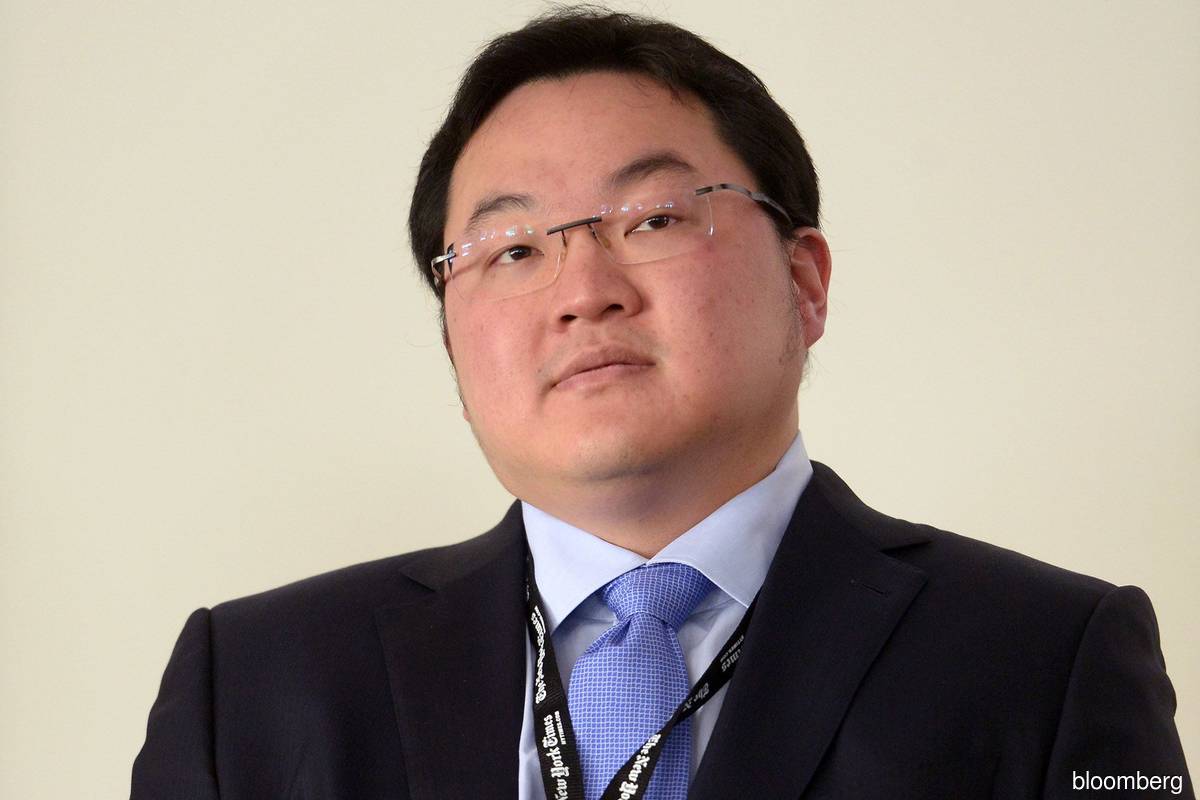 KUALA LUMPUR (Aug 26): The High Court on Friday (Aug 26) fixed Oct 17 to hear 1Malaysia Development Bhd's (1MDB) move to cite rogue businessman Low Taek Jho and his father Tan Sri Larry Low Hock Peng for contempt for not abiding with the Mareva injunction imposed on them to freeze US$1.43 billion (RM6.35 billion) of their assets last March.
Initially, judge Hayatul Akmal Abdul Aziz had fixed Friday for the hearing of the application, but 1MDB was granted more time to institute service of the court documents after leave (permission) was granted earlier this month.
The hearing has now been adjourned until Oct 17 to give 1MDB more time for short service of the related documents, 1MDB counsel Siva Kumar Kanagasabai told theedgemarkets.com.
On Aug 12, 1MDB and a subsidiary, Global Diversified Investment Company Ltd (formerly known as 1MDB Global Investments Ltd), managed to gain leave to start contempt proceedings after filing the application in May.
This followed the two firms not having received any response from the defendants after the imposition of the Mareva injunction.
With leave granted, the fugitive businessman and his father will have to tell the court why they are not able to abide by the injunction. In contempt proceedings, leave has to be gained first in order to show cause and begin contempt proceedings.
Taek Jho, better known as Jho Low, and Hock Peng's current whereabouts are, however, not known.
On March 15, Hayatul Akmal granted the ex parte Mareva injunction against Jho Low and Hock Peng to freeze their assets, which totalled up to US$1.43 billion, and for both of them to list these assets and give their current address to Messrs Skrine within 14 days.
The injunction was upheld by the judge during another hearing on May 15 — after considering submissions from 1MDB and Global Diversified Investment Company, as well as from Jho Low and Hock Peng, who were then represented by Messrs Valen, Oh & Partners.
However, Messrs Valen, Oh & Partners was discharged last month, following the court's permission, after their earlier bid to not act for the duo was forbidden by the court until they properly serve the court papers — which they did to US law firm Kobre & Kim.
The US$1.43 billion worth of funds or assets sought in the Mareva injunction are part of the US$3.78 billion that 1MDB is seeking from Jho Low and his father, as well as Jho Low's mother Puan Sri Goh Gaik Ewe, his brother Taek Szen, sister May Lin and his right-hand man Eric Tan Kim Loong, who were named as defendants in the suit filed in May last year.
Besides seeking the return of the funds or assets, 1MDB and its subsidiaries are also seeking damages to be assessed by the court.
Earlier this week, it was reported that the prosecution's attempt to forfeit assets belonging to May Lin was dismissed by High Court judge Datuk Muhammad Jamil Hussin. He ruled that there was insufficient evidence to link May Lin or her companies to any offence under Section 4(1) of the Anti-Money Laundering, Anti-Terrorism Financing and Proceeds of Unlawful Activities Act 2001.
This week also saw former prime minister Datuk Seri Najib Razak begin serving his 12-year jail sentence and RM210 million fine — after the Federal Court dismissed his final appeal to set aside his conviction and sentence with regard to 1MDB's former subsidiary SRC International Sdn Bhd.
Read also:
High Court allows 1MDB to start contempt proceedings against Jho Low, dad for ignoring asset freeze order
Prosecution fails to forfeit properties belonging to Jho Low's sister