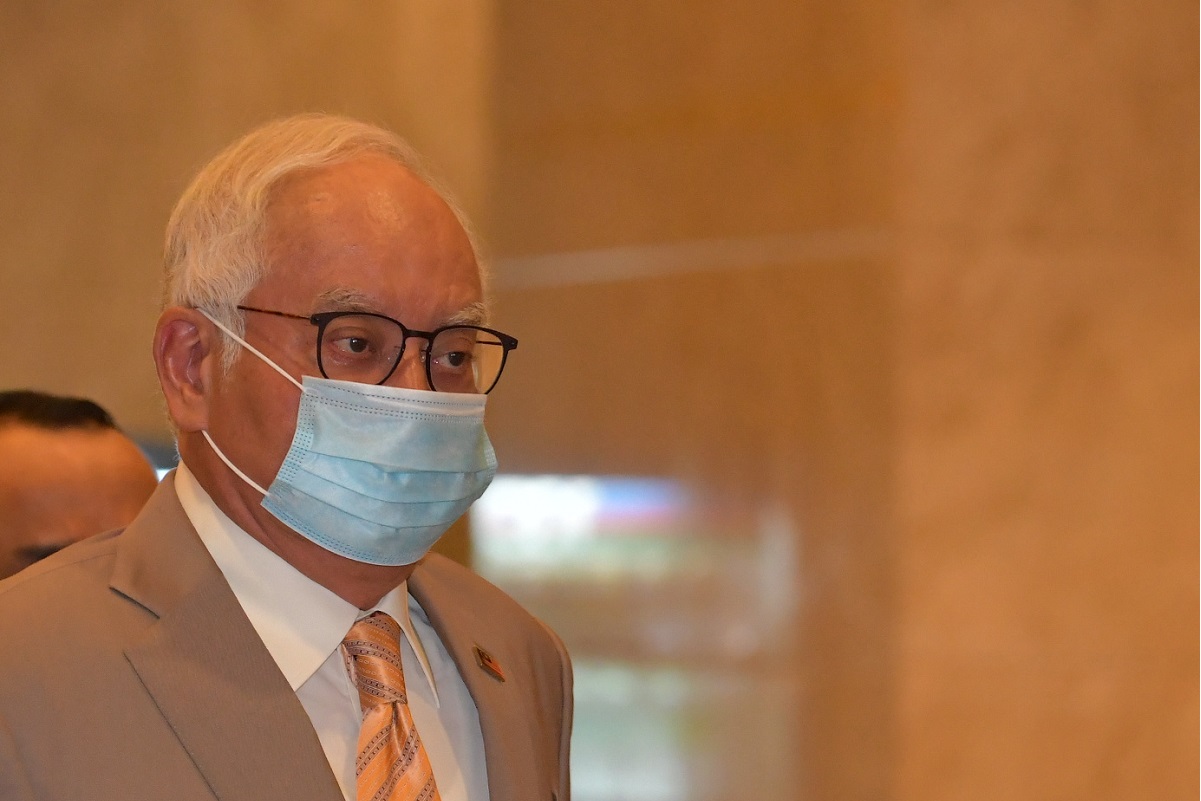 KUALA LUMPUR (May 5): The High Court here has fixed May 24 for case management of the Inland Revenue Board's (IRB) bankruptcy claim against former premier Datuk Seri Najib Razak.
The court also ruled that no act of bankruptcy has occurred yet, which means that Najib is not yet a bankrupt.
Last month, the IRB had sent a bankruptcy notice to Najib for failing to pay tax arrears in the region of RM1.69 billion.
During an e-review of the bankruptcy proceedings before Justice Ida Rahayu Sharif today, IRB's counsel Athari Faris Ammerry Hussien argued that a bankruptcy event has occurred and compelled the court to record the said act of bankruptcy immediately.
Najib's counsel Wee Yeong Kang then argued that IRB's position is incorrect and misguided. He also said this goes against the clear rules which govern bankruptcy proceedings.
Justice Ida agreed that no act of bankruptcy has occurred at this stage as various applications and affidavits had to be filed by both parties. She set May 24 for the parties to update on the status of these filings.
Najib is filing several applications in the case, one of which is an application to stay the proceedings and another to set aside the bankruptcy notice on the grounds of abuse of process.
Court documents sighted by theedgemarkets.com showed that a bankruptcy notice was issued by the High Court to the former prime minister on Feb 4, following a request by the IRB on the same date.
The request was filed seven months after the High Court's decision to issue a summary judgement ordering Najib to make the payment for RM1.69 billion claimed by the IRB. That amount rose to RM1.74 billion for Najib alone, according to the latest court documents, following the 5% annual interest imposed, in addition to RM15,000 in costs awarded to IRB at the time.
A bankruptcy declaration, if approved, will disqualify Najib from being a member of Parliament, in accordance with Article 48 of the Federal Constitution. He currently holds the seat for the Pekan constituency in Pahang.
IRB filed the claim against Najib in 2019, after the tax authority concluded that the former premier did not declare taxable incomes of almost RM4 billion for the period — including the RM2.6 billion which went into his personal bank account and which he consistently claimed was a personal donation from a member of the Saudi royal family.
The notice came while Najib and his two children, Datuk Mohd Nizar Najib and Datuk Mohd Nazifuddin Najib, are appealing against the High Court's summary judgements for IRB to recover from them a combined RM1.74 billion in income tax arrears from 2011 to 2017.
Najib and his two children's appeal will be heard in the Court of Appeal on June 16, 2021.
His daughter, Nooryana Najwa Najib, will also likely go to trial to contest IRB's claim of RM10.3 million in unpaid taxes.