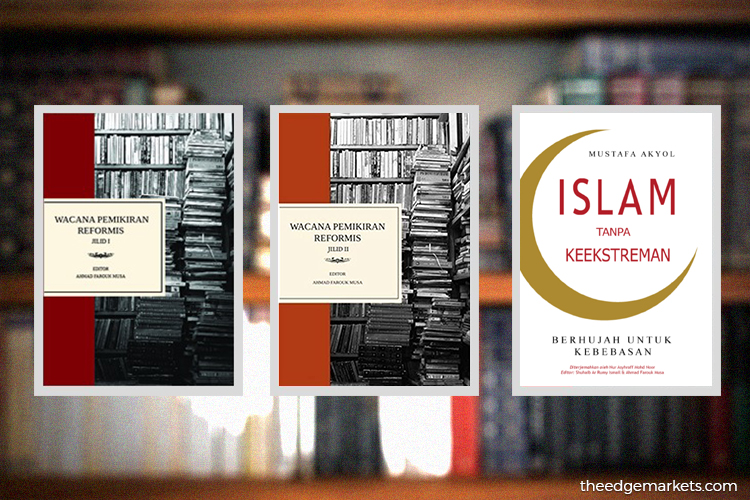 KUALA LUMPUR (April 22): The High Court here has upheld the book ban imposed two years ago by the Home Ministry on Islamic Renaissance Front Bhd's (IRF's) three books by dismissing the judicial review challenge by the non-governmental organisation.
In his decision, Justice Datuk Nordin Hassan said the Home Minister's order to ban the book was in accordance with the law, and the court is satisfied that it had fulfilled its conditions.
"The minister's order is in order of Section 7(1) of the Publications and Printing Presses Act. In the circumstances, the minister's order has no error in law.
"Based on reasons given, this court dismissed the judicial review sought by IRF," ruled the judge.
Initially Justice Nordin ordered IRF to pay RM5,000 costs but after IRF's counsel Khoo Guan Huat said this was a public interest matter, the judge agreed to remove costs.
To recap, the IRF made an application for a judicial review of the Home Minister's ban on three of its books.
One of the books is Islam Without Extremes: A Muslim Case for Liberty, which was written by Turkish journalist and writer, Mustafa Akyol.
Its Malay version titled Islam Tanpa Keeskstreman: Berhujah Untuk Kebebasan was published in 2016.
The other two books were Wacana Pemikiran Reformis Jilid 1 and Wacana Pemikiran Reformis Jilid 2, written by IRF founder Datuk Ahmad Farouk Musa and published in 2012 and October 2014 respectively.
The then-Home Minister Datuk Seri Ahmad Zahid Hamidi issued the book ban dated Sept 6, 2017 and hence the challenge by Ahmad Farouk.
The ban was issued following them being found to be prejudicial to public order, as stated by the minister.
When met by reporters after the decision today, Ahmad Farouk said he will appeal today's decision at the Court of Appeal.