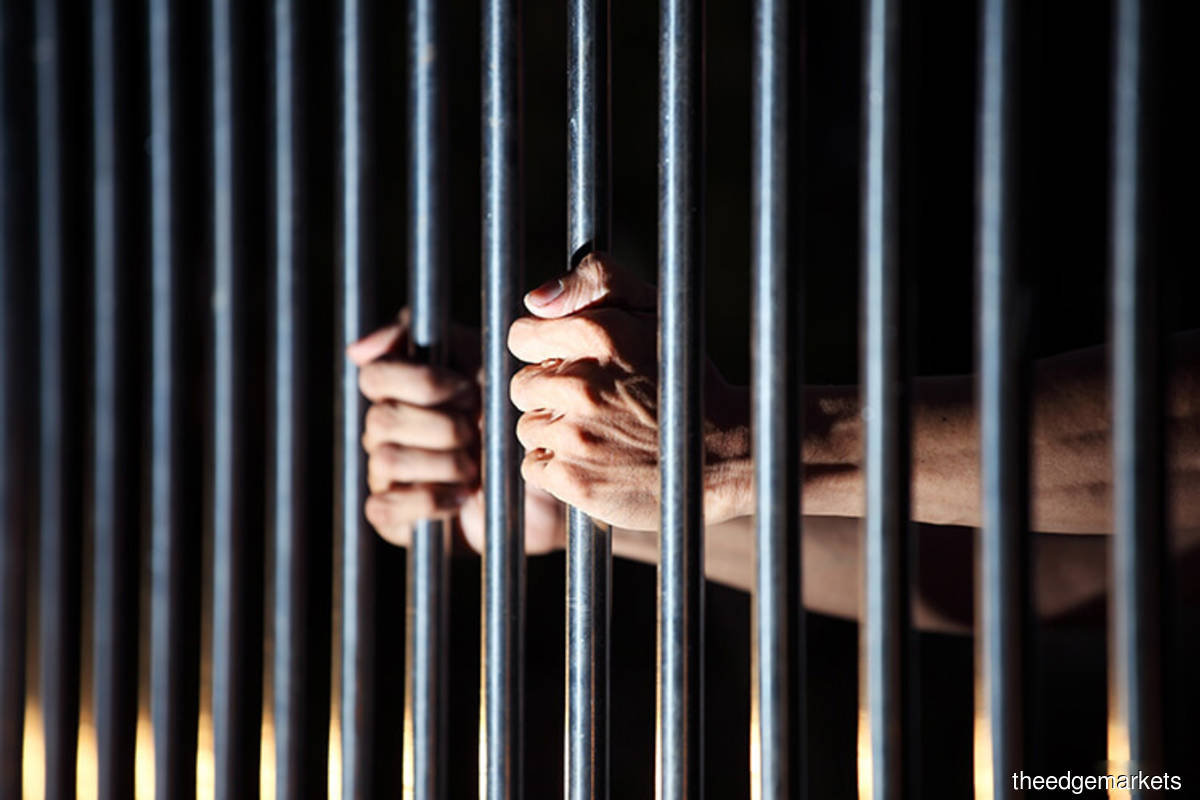 PUTRAJAYA (Feb 5): The Court of Appeal upheld the eight-year jail sentence and fine of RM1 million each on four former directors of Genneva Sdn Bhd after it dismissed their review of the conviction and sentence yesterday.
The bench was led by Justice Datuk Seri Kamaludin Md Said, who sat together with Datuk P Ravinthran, and Datuk Wira Ahmad Nasfy Yasin.
Bank Negara Malaysia (BNM) Deputy Public Prosecutor Alvin Ong confirmed the outcome of yesterday evening's seating when contacted by theedgemarkets.com.
"The review application by the appellants was dismissed. This was their second review application. The decision by the COA in 2018 stands," he said.
With the dismissal of the revision, they have exhausted the appeal process as this case originated at the Sessions Court, and the Court of Appeal is the final avenue to appeal.
The four former directors were represented by Tan Sri Muhammad Shafee Abdullah, Wee Yeong Kang and Zahria Eleena Ahmad Redza.
In February 2018, it was reported that the previous appellate court bench led, by Datuk Wira Mohtarudin Baki, ordered Ng Poh Weng, Datuk Marcus Yee Yuen Seng, Chin Wai Leong and Liew Chee Wah to be jailed after being found guilty of 154 counts of money laundering and four counts of illegal deposit taking.
They were found guilty of violating the Anti-Money Laundering, Anti-Terrorism Financing and Proceeds of Unlawful Activities Act 2001 and the Banking and Financial Institutions Act 1989.
The panel also charged a RM2 million penalty against Genneva for one count of illegal deposit taking.
Each director was sentenced to five years' jail and a RM1 million fine — or an additional year of jail, if they failed to pay the fine — for the illegal deposit taking charges and three years' jail for the money laundering charges.
"The two sentences will run separately," Mohtaruddin ruled, adding that just a fine or a short jail sentence would not be suitable, considering the seriousness of their crimes and the amount of money involved.
The bench unanimously found the prosecution had successfully proven the allegations against the respondents, beyond reasonable doubt.
BNM began investigations into Genneva in July 2009, on suspicion of illegal deposit-taking activities. The company and four ex-directors were later charged in the Sessions Court.
The court acquitted them in May 2013, and the decision was subsequently upheld by the High Court in September 2016. The prosecution then appealed to the Court of Appeal, resulting in the 2018 decision.
This decision is different from the Genneva Malaysia Sdn Bhd case last year, when the High Court sentenced eight individuals, including the four former directors, to between four and nine years' jail.
Read also:
Genneva fined RM450m, directors sentenced to jail for money laundering and illegal deposit taking
Four Genneva directors sentenced to jail, fined RM1m each