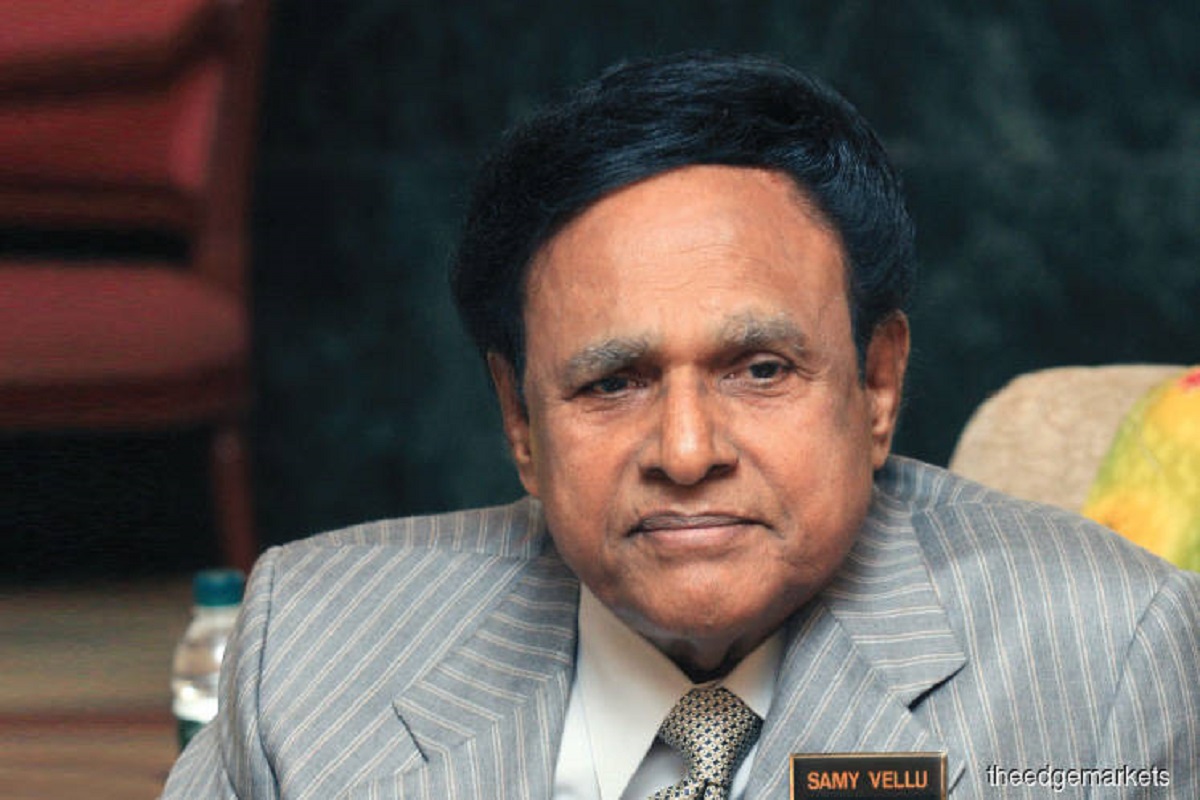 KUALA LUMPUR (Sept 11): The High Court today dismissed an application by Tun S Samy Vellu's companion Meeriam Rosaline Edward Paul to intervene in a case to determine the mental health of the former MIC president.
Justice Wong Chee Lin also allowed an application by Samy Vellu's son, Datuk Seri S Vell Paari, to conduct a psychological evaluation on his father to ascertain whether the former minister is a mentally disordered person and whether he could manage his own affairs.
The judge allowed the inquiry under Section 52 of the Mental Health Act 2001, to determine whether Samy Vellu is a mentally disordered person.
Lawyer David Matthews represented Vell Paari, and Datuk Prem Ramachandran appeared for Samy Vellu. Meeriam was represented by Ramesh Sivakumar.
Meeriam was ordered to pay costs of RM5,000 by the judge.
Vell Paari, 57, named his 82-year-old father as the sole defendant in an originating summons filed at the High Court on Dec 2 last year.
The inquiry is aimed at determining when the former minister had allegedly become mentally disordered and whether he can give instructions to his solicitors. It is also aimed at discovering the properties owned by him.
Vell Paari, in his affidavit in support, said his mother and sister are aware of the application he made.
He cited findings by one Professor David Ames and Dr Bharathi that significantly demonstrate prima facie that his father is a mentally disordered person.
Vell Paari said he had been managing his father's affairs and his estate since late 2017. He also claimed Samy Vellu is not able to access funds from his bank accounts, as the bankers are aware of his condition and are not prepared to follow his instructions.
Meeriam had filed an originating summons in August last year at the Ipoh High Court, to declare that she has been in a quasi-spousal union with Samy Vellu and thus has a right to intervene.
She wanted Samy Vellu and Vell Paari to pay her unpaid living cost amounting to RM191,107, which she claims was owed to her when it was cut off since July 2018.
She also wanted a court order for her to be allowed to see the former minister.
She also sought a one-off payment of RM20 million as lifetime living costs, besides a monthly stipend of RM25,000.
She was also seeking a declaration that she had been cared for and supported by Samy Vellu for close to 40 years, an injunction against Vell Paari or his agents to disallow them from stopping her from seeing the minister, and an injunction to prevent Vell Paari from controlling his father's finances, which had resulted in payments to her being stopped.