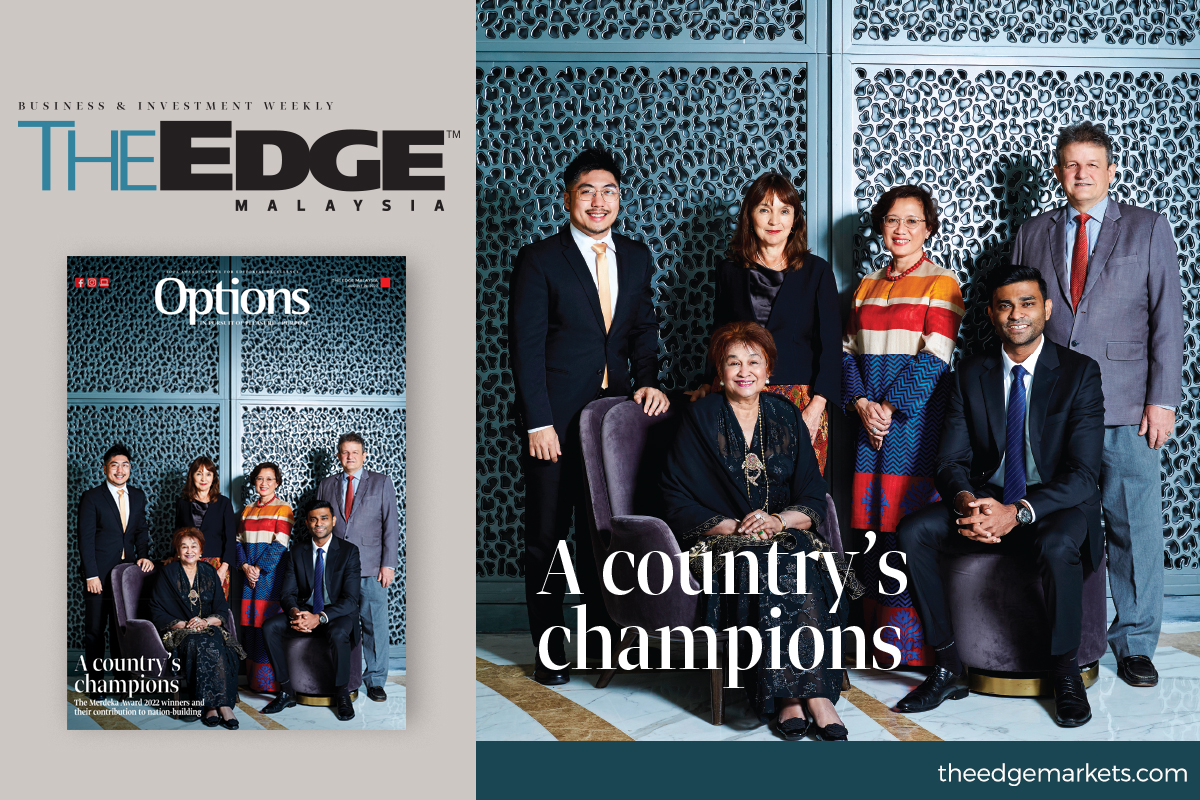 KUALA LUMPUR (Aug 28): The Merdeka Award was established on Aug 27, 2007 to recognise individuals and organisations whose works and achievements have not only contributed to the nation's growth but also inspired greatness among Malaysians. This prestigious award honours their outstanding effort and role in living the Merdeka spirit across six categories — including a new one launched this year — while highlighting the contributions they make to the nation as a whole.
Read about this year's six winners in our cover story this week: "Teach for Malaysia; Global Environment Centre", pioneering archaeologist Emeritus Professor Datuk Dr Siti Zuraina binti Abdul Majid; infectious disease specialist Datuk Professor Dr Adeeba Kamarulzaman; historian Datuk Dr Annabel Teh Gallop and educator Samuel Isaiah.
Elsewhere in our National Day issue, 65 of the country's top corporate personalities and business owners pay tribute to the toil and talent of our local hawkers and vendors in a special "Merdeka makan" report. Director and scriptwriter of award-winning animated short film  "Walinong Sari " discusses the inspiration behind this remarkable production. Plus, property developer and hotelier Tan Sri Teo Chiang Hong weighs in on his Merdeka Day reveal.
For stylish picks in the colours of our Jalur Gemilang, see our Treasury page. Our Newswired column outlines how the Merdekaverse is a good case study to convince brands about the transformative possibilities of the metaverse.  
This week's issue of Options is a must-read. Get your copy, out with The Edge Malaysia weekly's Aug 29 edition.
Save by subscribing to us for your print and/or digital copy.
P/S: The Edge is also available on Apple's AppStore and Androids' Google Play.