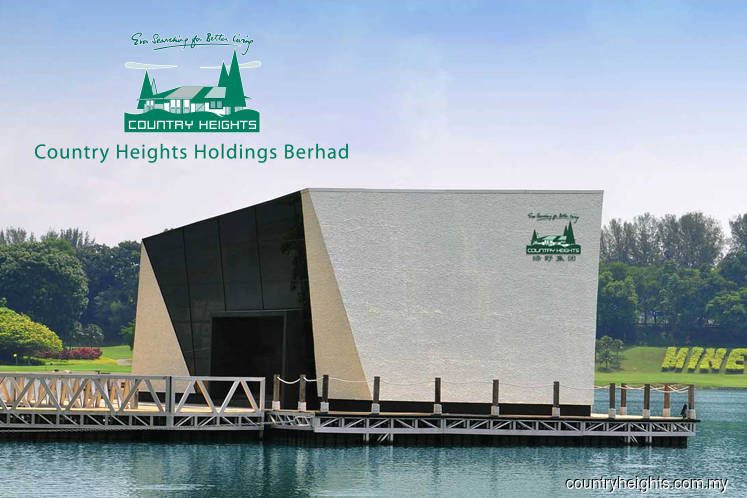 KUALA LUMPUR (Sept 21): Country Heights Holdings Bhd wants to embark on an initial coin offering (ICO) to issue its own cryptocurrency, tentatively called "Horse Currency".
In a filing to the stock exchange today, Country Heights founder and chairman Tan Sri Lee Kim Yew said the company is seeking endorsement from its shareholders for the venture at its upcoming extraordinary general meeting on Nov 8.
The group said the main and defining difference of the Horse Currency and all the other cryptocurrencies available in the Malaysian market is that this currency is backed by the company's assets, and in short is an ABC (asset-backed cryptocurrency).
When launched, the Horse Currency will mainly be used as a utility token, a reward token and royalty programme with the businesses, products and services under the company's new business strategies such as stays at the Palace of the Golden Horses, restaurants, golf memberships, private jet trips, Car City Centre, medical treatments and checks at the Golden Horses Health Sanctuary and many others.
The company is also looking at allowing the Horse Currency to be used as legal tender in purchasing and leasing the group's unique properties scheme, especially its resort properties.
For the ICO, Lee proposes to issue one billion units of Horse Currencies, backed by RM2 billion worth of the company's assets, with an initial 300 million units open for circulation to the public. Meanwhile, the assets will be placed in a trust held by a reputable legal firm.
The company will also appoint a prominent technology partner and other external consultants, if necessary, to give back-end support to this exercise.
"We seek the shareholders to approve the appointment of these external consultants. In the fast moving digital age, the company intends to ride this wave of popularity of blockchain technology and asset-backed cryptocurrencies, in finding new and creative means to raise capital for the expansion of the company.
"We seek the shareholders' support especially on this ABC, which the company will match minimum RM2 worth of assets eventually for one Horse Currency, across all ICO phases," it said.
"The founder's idea is that we cannot stop the digital age, just like when the Internet was in its infancy. Many have said that dot com companies will go bust.
"Although many did, Internet is now such a prevalent technology all over the world. The founder is confident that Country Heights can be the first company to turn something which is not so credible into something that is credible.
"The company welcomes those who share the founder's vision to collaborate and to share knowledge on how to use blockchain technology to serve customers better through cross services," read the company's statement.
Country Heights shares closed down 1 sen or 0.78% today to RM1.28, with a market capitalisation of RM350 million.