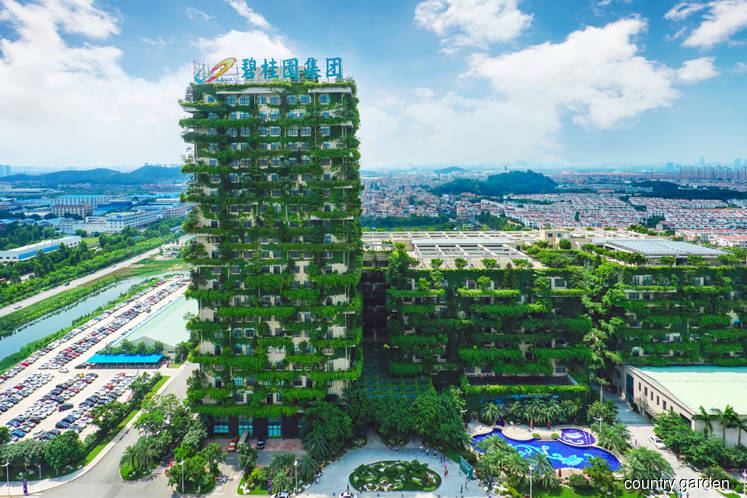 KUALA LUMPUR (March 21): China's top property developer by sales, Country Garden Holdings Co Ltd reported an increase of 68.8% in net profit to 48.54 billion yuan (RM29.47 billion) in its 2018 financial year ended Dec 31, 2018.
In a press statement on its 2018 annual results, the group said that operational income has risen 67.1% to 379.08 billion yuan (RM230.18 billion), while gross profit was up 74.3% to 102.48 billion yuan (RM62.23 billion).
"The group's overall growth was at 38.2%, with basic earnings per share at 1.61 yuan (RM0.98), an increase of 30.9%," said Country Garden.
With this, its board of directors announced a final dividend of 30.32 cents per share, an increase of 21.5% over the same period last year.
Together with the interim dividend given out earlier, the total dividend for the year was 48.84 cents, an increase of 38%.
In 2018, Country Garden said it strengthened its cash flow management with a cash balance of more than 240 billion yuan (RM145.73 billion) while the company's net loan ratio decreased drastically to 49.6%.
Meanwhile, Country Garden's real estate equity raked in annual sales of 455.79 billion yuan (RM276.76 billion).
Last year, Country Garden was once again selected as one of the Fortune Global 500 companies, and its ranking rose 114 places, up to 353, making it one of the top Chinese companies in the list.