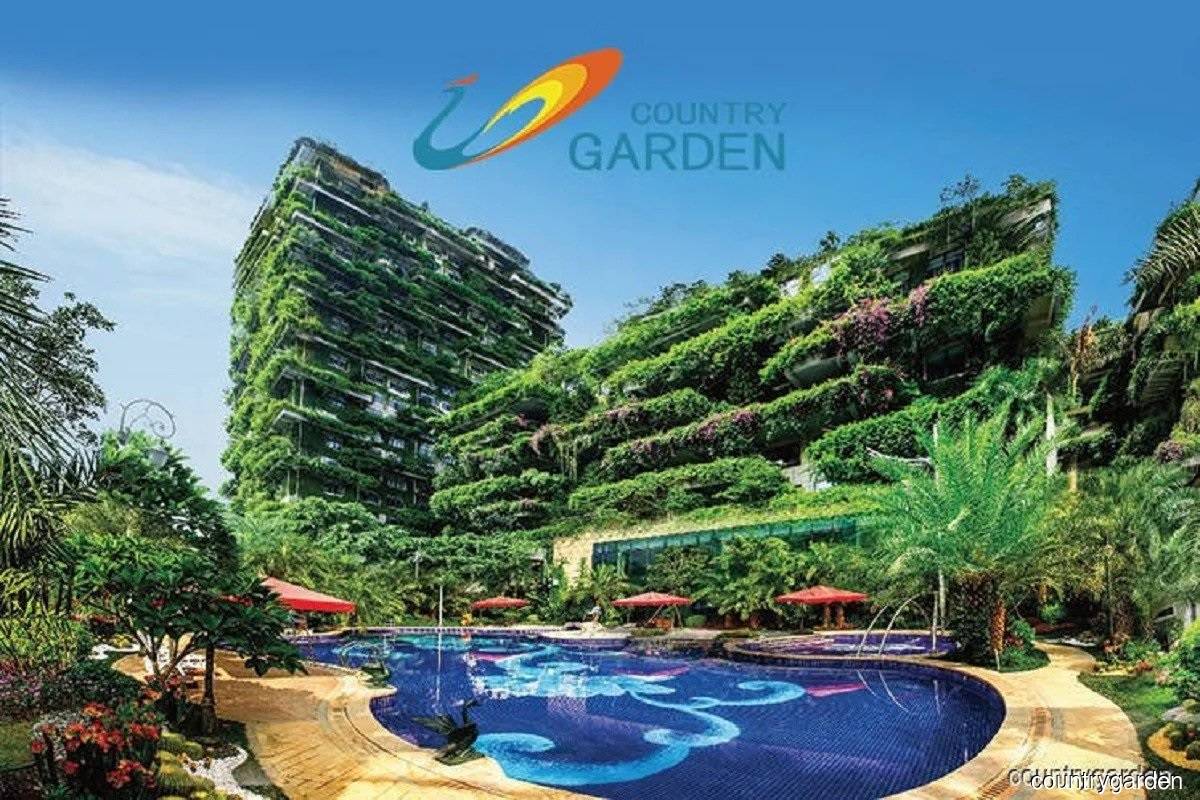 KUALA LUMPUR (June 22): Moody's Investors Service has assigned a Ba1 corporate family rating (CFR) to China-based Country Garden Holdings Co Ltd and withdrawn its Baa3 issuer rating, as well as downgraded the company's senior unsecured rating to Ba1 from Baa3.
In a statement on Wednesday (June 22), Moody's has also downgraded the rating outlook on Country Garden to negative from "ratings under review", and noted further that this concludes the review for downgrade initiated on May 30 this year.
"The rating downgrade reflects Country Garden's declining property sales and deteriorating financial metrics amidst the challenging operating conditions of the China property sector, as well as its weakened access to long-term funding," said Moody's senior vice president Kaven Tsang in a statement.
He added that these negative developments no longer support the company's previous Baa3 issuer rating.
"While Moody's expects Country Garden to maintain a strong market position and good liquidity, the negative outlook reflects Country Garden's reducing liquidity buffer and financial flexibility, driven by falling property sales and continued weak market sentiment in the next six to 12 months," said Tsang.
It is Country Garden's second junk-level rating from major international credit assessors. S&P Global Ratings hasn't deemed the developer investment grade since 2008, according to data compiled by Bloomberg.
Country Garden's Malaysian unit Country Garden Real Estate Sdn Bhd (CGRE) is the developer for Forest City in Johor, with the 50%-60% of the cost funded by the parent, The Edge Weekly (Sept 27-Oct 3, 2021 edition) quoted a former CGRE official as saying.
Notably, CGRE has an outstanding sukuk amounting to RM870 million from its RM1.5 billion Islamic Medium-Term Notes (IMTN) programme, with the earliest maturity on July 26 this year, for a RM60 million tranche.
In a statement on Oct 21 last year, RAM Ratings reaffirmed the AA3(s)/Stable rating of CGRE's RM1.5 billion IMTN programme (2015/2035).
The rating agency had said the rating reflected unconditional and irrevocable corporate guarantees extended by CGRE's ultimate parent — Country Garden — and the latter's subsidiaries, Bright Start Group Ltd and Top Favour Holdings Ltd.
"As the guarantees are provided on a joint and several basis, the rating mirrors the credit strength of Country Garden (as the strongest obligor)," said RAM Ratings then.
The 30-year mega Forest City is a joint venture with Kumpulan Prasarana Rakyat Johor Sdn Bhd and the Sultan of Johor Sultan Ibrahim Sultan Iskandar, through Esplanade Danga 88 Sdn Bhd. It encompasses a total planned development area of 30 sq km and has the right for land reclamation development of four islands with an area of about 20.05 sq km.
Meanwhile, Moody's statement on Wednesday stated that an upgrade of the Country Garden's ratings is unlikely in the near term, given the negative outlook.
However, it could revise Country Garden's rating outlook to stable if the company strengthens its access to long-term funding and improves sales, and maintains stable financial metrics and good liquidity through the downcycle.
Country Garden was previously in the spotlight due to fears of a contagion effect from the debt crisis at Evergrande Group and the overall slowing of China's property development sector last year.
Earlier, Reuters reported on Tuesday (June 21) that China Evergrande Group said it expects to announce its preliminary restructuring plan before the end of July, sticking to its original deadline as the world's most indebted property developer struggles to emerge from its financial crisis.
Reeling under more than US$300 billion in liabilities, the firm's offshore debt is deemed to be in default after missing payment obligations late last year, according to the Reuters report.
Read also:
Impact from Evergrande contagion fears on Country Garden expected to be short term in nature