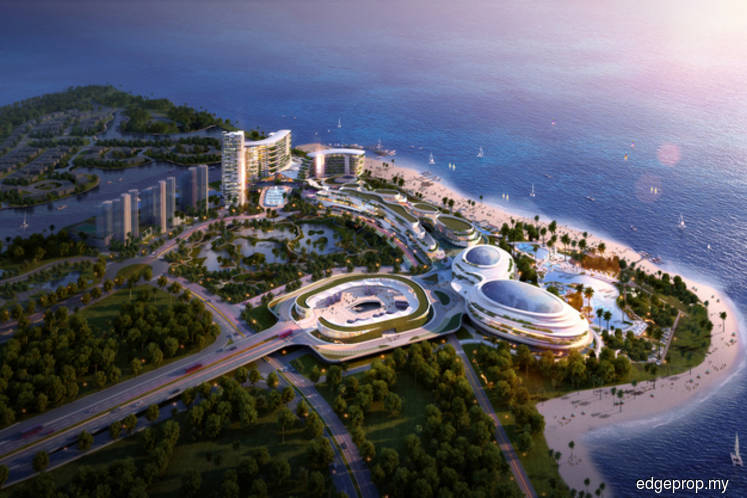 KUALA LUMPUR (June 7): Country Garden, China's No 1 property developer clocked in 334.52 billion yuan (US$52.3 billion or RM208.9 billion) in sales for the first five months of this year, up 37% year-on-year.
According to a report by Cision's PR Newswire, the developer reported "a record" 70 billion yuan in sales in May.
Last year's financial results revealed that Country Garden had contracted sales totalling 550 billion yuan.
The company achieved 500.3 billion yuan in completed contracted sales in 2017, "representing a high conversion rate of contracted sales moving to completion of 90%", said the report.
PR Newswire also reported that "Country Garden Group had completed or was in the process of completing 1,456 projects spanning 220 prefecture-level cities as well as 768 districts and counties across 30 provinces, autonomous regions and municipalities".
"Of those, 59% of the projects the company won in 2017 are in first- and second-tier cities, while the target third- and fourth cities make up to the remaining 41%."
In Malaysia, Country Garden is the developer of the massive Forest City in Johor. The project covers 14 sq km of land on four artificial islands with a gross development value of RM444 billion.
Its other projects in Malaysia include Country Garden Diamond City in Semenyih, Selangor; Country Garden Central Park in Tampoi and Country Garden Danga Bay, both in Johor Bahru.
Last year, Country Garden Malaysia launched a total of 1,178 new properties in Country Garden Central Park and Country Garden Diamond City.
In a recent report, Country Garden Malaysia regional president Jason Fu said the company is optimistic about the long-term prospect for the Malaysian property sector and expects the market to contribute higher sales to the group this year.
"Malaysia is a market where we pay a lot of attention to, due to its stable political situation, economic growth, the good relations between China and Malaysia, and the country's strong support for China's Belt and Road Initiative," said Fu.