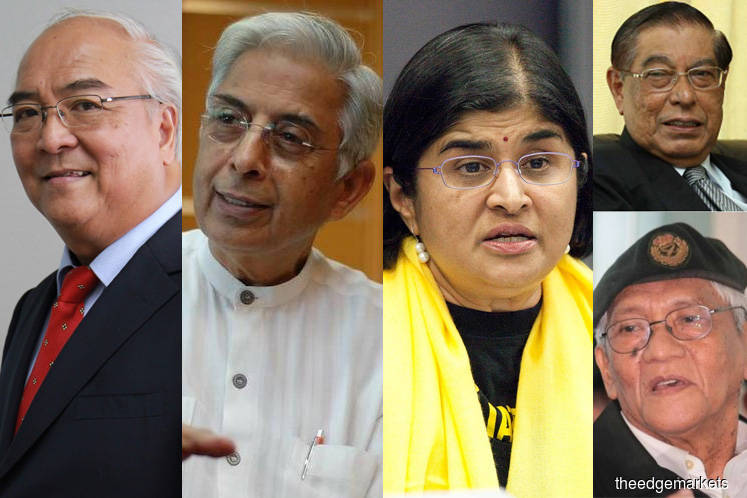 KUALA LUMPUR (May 15): The Council of Eminent Persons, which was established on May 12 to advice the government of Malaysia on economic and financial matters, has formed a committee on institutional reforms.
In a statement today, the council said economics reform on its own cannot bring the desired change, unless accompanied by institutional reforms.
"The institutional reforms committee will present its findings and recommendations to the Council. The Council will then present its report to the Prime Minister Tun Dr Mahathir Mohamad," it said.
The committee members consist of:
1.      Retired judge of Court of Appeal Datuk KC Vohrah;
2.      Retired judge of the Court of Appeal and Human Rights Commission of Malaysia (Suhakam) Commissioner Datuk Mah Weng Kwai;
3.      National Patriot Association President Brigadier General (Rtd) Datuk Mohamed Arshad Raji;
4.      University Malaya Tunku Abdul Rahman Professor of Law Emeritus Professor Datuk Dr Shad Saleem Faruqi; and
5.      Hakam President Datuk Ambiga Sreenevasan