This article first appeared in The Edge Financial Daily, on August 15, 2018.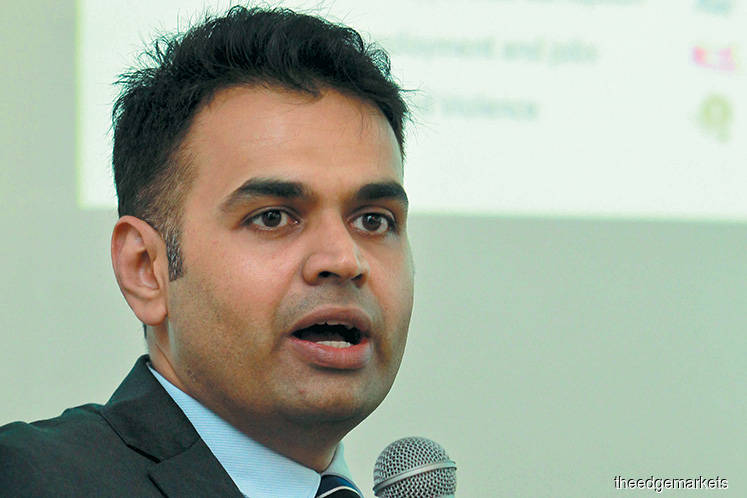 KUALA LUMPUR: Financial and political corruption is the top concern among Malaysians, according to a survey by market research and consulting firm Ipsos Sdn Bhd.
According to the Ipsos survey, which involved 3,500 respondents between January and July this year, 60% of them said they are worried about financial and political corruption, followed by unemployment and jobs (43%).
The survey also showed that 41% of respondents are concerned with crime and violence, followed by moral decline at 31%, taxes (24%), inflation (16%), and poverty and inequality (14%).
Ipsos managing director Arun Menon said Malaysians have always been concerned with corruption, as indicated by the Ipsos survey findings, which was further affirmed by ongoing news coverage and revelations after the country's 14th general election on May 9.
"For the new Pakatan Harapan government, this offers a challenge as they face all-time-high expectations from the public. Furthermore, there is a need for better accountability and scrutiny of their actions," Arun told a press conference while announcing the "What Worries Malaysia" survey findings yesterday.
Nevertheless, Arun said the survey revealed that two-thirds or 66% of respondents are confident that the country is heading in the right direction, with post-election positivity getting calibrated to day-to-day reality.
"As expected, countries that have gone through the change of government tend to record a higher sentiment," he said.
He added that the calibration of sentiment, which was seen as groundbreaking, is natural, while high positive sentiment translates into a resurgent confidence that Malaysians are capable to draw their own future.
"The sentiment is supported by government measures taken to clamp down on corruption and taxes," he said.
As the Pakatan government marks its first 100 days in office, Arun said Ipsos expects to see the government's focus shifting to the day-to-day reality such as tackling jobs, security and cost of living.
"Efforts by the [Pakatan] government have clearly brought down inflation and taxes as a concern," he said, adding that actions to address the cost of living should run in parallel with a sustained crackdown on corruption.
For the business sector, Ipsos head of business consulting Kiranjit Singh said uncertainty over government policies including taxation, trade and investment, which could significantly impede business decisions, has topped the worries and concerns among the top 100 Malaysian firms that it had surveyed.
Kiranjit said a lack of clear-cut and firm policy direction, together with the vague status of large mega infrastructure projects that were mooted by the previous Barisan Nasional administration, have added a layer of risk for long-term business planning.
"Stabilising the local currency and ensuring consistent policies are the top priority areas that Malaysian businesses would like the government to focus in the next two years," he noted.
For large multinational firms, Kiranjit said their main concern is the cost involved in the reversal of the goods and services tax, which will be replaced by the sales and services tax next month.
Kiranjit also said the latest Ipsos survey found that Malaysian firms are positive on the economy and business prospects.
On a scale of one to five with five being the most positive, Kiranjit said Malaysian firms have rated the country's economic outlook over the next one year at 3.7, while the business prospects were assessed at 3.5.
As for the likelihood of investing in the country within the next one year, Kiranjit noted that local firms have rated it at 3.6. "The good news is that given the smooth political transition, Malaysia's long-term attractiveness as an investment destination and a place to do business is now stronger," he added.