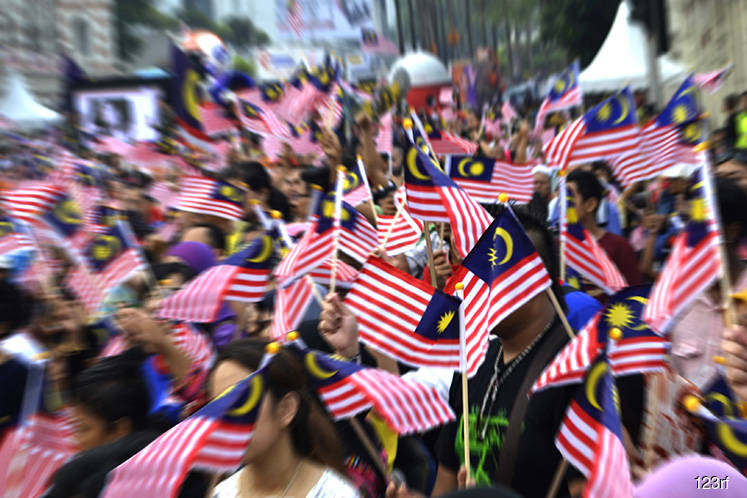 KUALA LUMPUR (Aug 29): A survey has revealed that 81.9% of Malaysian millennials aged 18 to 35 years believe that government accountability and transparency, along with corruption, are the most serious issues affecting the country today.
This is in line with the global trend as corruption, inequality and a lack of career and economic opportunities are seen as the most pressing national issues by millennials around the globe.
The survey by the Global Shapers Community, an initiative of the World Economic Forum (WEF), also showed that 44.4% of youths in Malaysia believe that the free media and social media have contributed to youth empowerment in the country.
Other important ways to empower young people in a society, as voted by them, are the start-up and entrepreneurship ecosystem as well as access to the internet.
The Global Shapers Annual Survey 2017 interviewed over 31,000 respondents from 186 countries around the world to give some insights into their views on society, business, politics, the economy and technology as well as their workplace and career aspirations. Malaysia had 623 respondents involved in the survey.
In terms of career aspirations, a large majority (87.2%) of Malaysian young adults are willing to leave the country in order to find a job or advance in their career, citing Australia, the UK, and the US as their top three countries of choice.
From a global perspective, 48.8% of young people selected climate change and the destruction of nature as the most serious global issue, followed by large-scale conflicts and wars, and the plague of inequality.
On technology, 79% of young respondents say technology is creating jobs rather than destroying jobs.
"This is consistent with the 2016 results, albeit with a much larger sample in 2017. And this result remains strong across regions and income levels of countries," WEF said in a statement.
According to the report, artificial intelligence is voted as the 'next big technology trend'. The top three sectors that could benefit from technology disruption are education (20%), health (15%) and manufacturing (14%).
In perceiving their value in society, more than half (56%) of millennials believe that young people's views are ignored before important decisions are taken in their country.