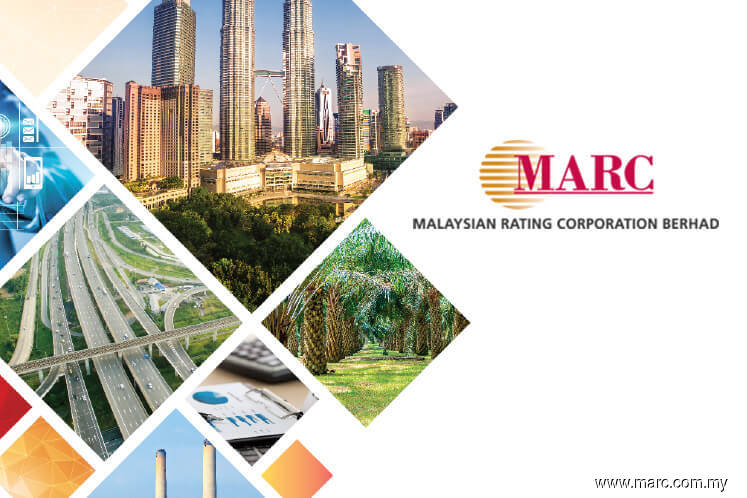 KUALA LUMPUR (Jan 15): Total gross corporate bond issuance continued to decline in December, coming in at RM5.8 billion as against RM8.8 billion in November, said the Malaysian Rating Corporation Bhd (MARC).
The rating agency said the decline was registered throughout all corporate bond segments except for Cagamas Bhd, which came in higher at RM1.9 billion from nil in November.
"The top issuer in December was Prasarana Malaysia Bhd. It issued five tranches of Islamic Medium Term Notes (IMTN) amounting to RM2 billion from its RM10 billion Sukuk Murabahah programme," MARC chief economist Nor Zahidi Alias said in the agency's monthly bond market report.
For the whole of 2018, the total gross issuance of corporate bonds came in 15.4% lower at RM103.9 billion, compared with RM122.9 billion a year ago in 2017.
"Except for Cagamas, all corporate bond segments registered y-o-y decreases in 2018. The rated corporate bonds segment, which accounted for 50.4% of total bond issuances, contributed the most towards gross issuance.
"Among the top issuers in 2018 were DanaInfra Nasional Bhd (RM11.1 billion), Cagamas Bhd (RM9.0 billion), Lembaga Pembiayaan Perumahan Sektor Awam (LPPSA) (RM6.0 billion), Edra Energy Sdn Bhd (RM5.1 billion) and Danga Capital Bhd (RM3.5 billion)," said Nor Zahidi.