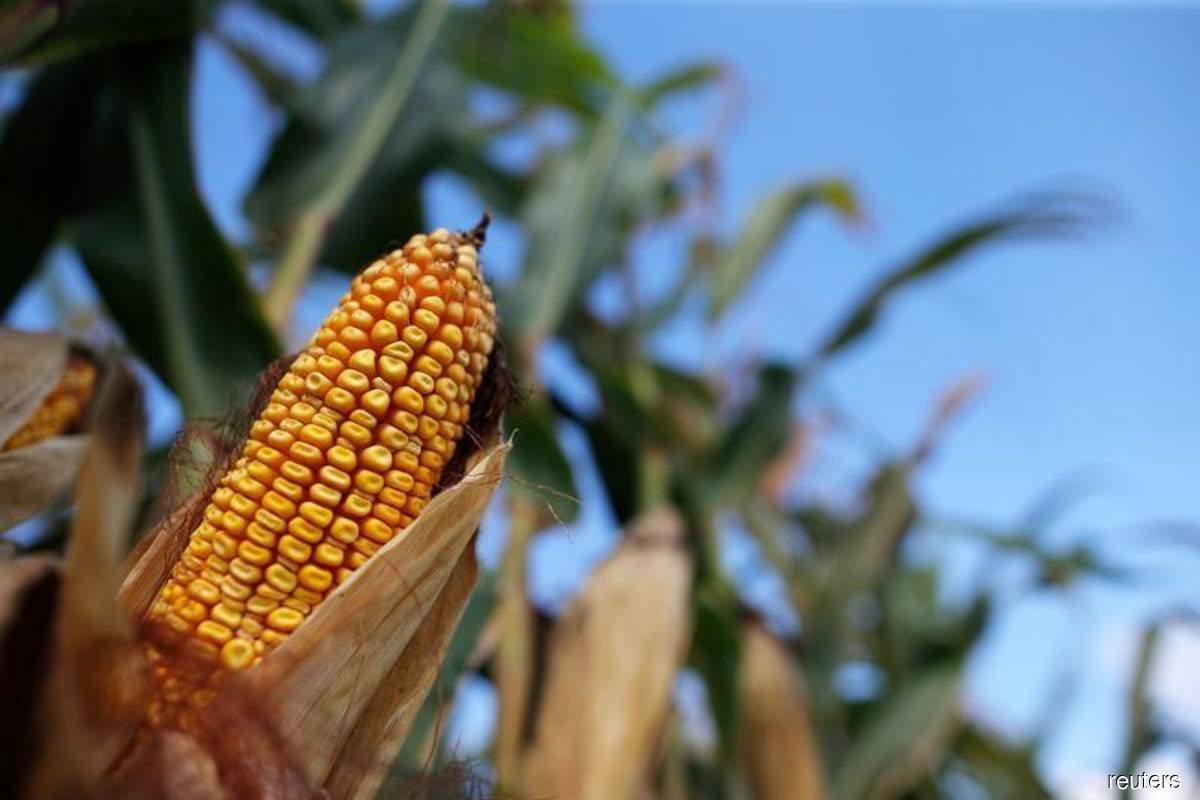 SINGAPORE/LONDON (April 20): Corn advanced to an eight-year high and soybeans to the loftiest since 2014, on concerns that adverse weather will threaten supplies as Chinese demand remains robust.
Brazil's second corn crop is at risk from drought, with its key Center West region expected to dry up next month. A cold spell has also put stretches of the American Midwest under freeze advisories through Wednesday. That's slowing early planting in the nation's corn and soybean belt, while rains next week could cause further delays, Commodity Weather Group said in a note.
Weather concerns in the world's two largest corn exporters come as demand remains strong. Top buyer China expects to import 20 million tons this year, an all-time high, as demand exceeds steadying production. Soybean purchases will also rise. Still, the next corn harvest will probably increase about 4% because of a larger planting area, according to government experts who see imports declining to 5.2 million tons by 2025.
Corn "markets remain supported by tight supplies in 2020-2021, which will be the case even if Brazilian crop estimates are fully realized," the UK's Agriculture and Horticulture Development Board said in a note.
Most-active corn futures rose as much as 1.3% to US$5.88 a bushel in Chicago, the highest since May 2013, and soybeans climbed to US$14.62 a bushel, the most in about seven years. Hard red winter wheat prices are also up for a sixth straight session, and the Bloomberg Grains Spot Subindex is at its highest since mid-2013.
Dryness and cold weather in western Europe are also a risk for grain and rapeseed crops, with little moisture expected this week. And southern areas of the Canadian Prairies are unfavourably arid for canola, with planting nearing, said Tobin Gorey, a strategist at Commonwealth Bank of Australia.
"The market is not yet overly nervous about the problem because temperatures are still too low and time is still on the side of crops," he said in a note. "Warmer temperatures without rainfall, though, would ratchet the worries up a step or two."